'Power Book II: Ghost': Joseph Sikora May Have Hinted That Tommy Will Kill Monet Tejada
Tommy Egan's story in the 'Power' Universe has only just begun. In fact, Joseph Sikora hinted that his character may kill Monet Tejada in 'Power Book II: Ghost'
The Power Universe continues to expand, but one character that has been a staple in the series since the beginning is Tommy Egan (Joseph Sikora). Vicious and ill-tempered, the murderous drug dealer has survived as long as he has because he is absolutely ruthless. 
Though we watched the struggle between Tommy and his late best friend and business partner James "Ghost" St. Patrick (Omari Hardwick) in the original Power series, Tommy is set to embark on a new path in the spinoff series, Power Book IV: Force. 
In fact, it looks like he may take out one of the biggest villains in the series.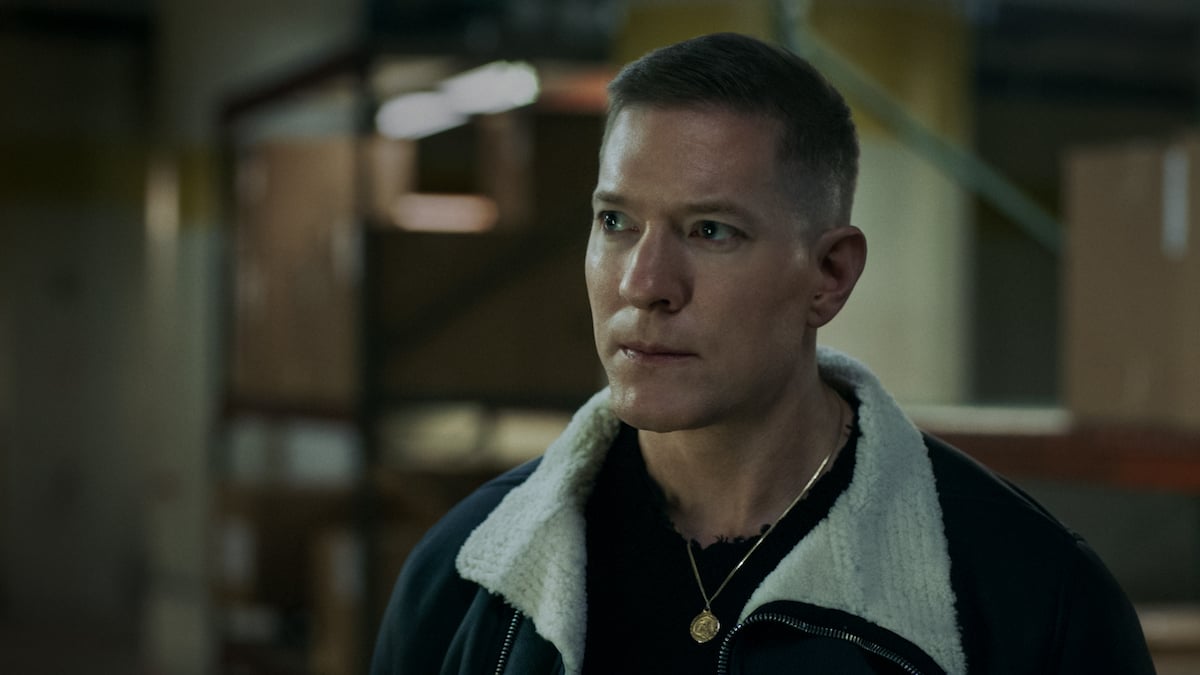 Will 'Power Book II: Ghost cross over with 'Power Book IV: Force'?
Thus far, Tommy has appeared on Power Book II: Ghost, seeking revenge against Tasha St. Patrick (Naturi Naughton) for the death of his girlfriend, LaKeisha (La La Anthony). However, we highly doubt that this is the last time the Power Universe collides. Sikora is set to helm his own series, in Power Book IV: Force which Is set to explore Tommy's life following Ghost's death. 
Sikora isn't ruling out Tommy crossing paths with his nephew Tariq again soon. "I can't tell you [if Tariq will seek out Tommy], but you know he's definitely going to need uncle Tommy's help at a point," he said via Express.
Since Sikora has hinted at Tariq needing Tommy's help and we know that the college student is currently entailed with the criminal-minded Tejada family, Power fans have another theory brewing. 
Joesph Sikora may have hinted that Tommy will kill Monet
In Power Book II: Ghost, Monet Tejada (Mary J. Blige) has proven herself to be a worthy adversary. "Monet is very black-hearted, and if you get in her way, it can be really bad for you," Blige told the LA Times. "It's going to be her way or no way. When the new money starts rolling in, she turns into an even bigger monster."
However, knowing how things are going with Tariq, she could very well find herself on a collision course with  Tommy. "The reality is that Tommy is a practicalist, so Tommy is not going to deal with Tasha unless Tasha becomes real competition for him or the biggest drug dealer in New York City," Sikora explained via Express. 
Reading between the lines and knowing the history that Tommy and Tasha have, all signs are pointing to Monet. 
Monet Tejada may have an unexpected enemy in 'Power Book II: Ghost' Season 2
Starz has not yet revealed a release date for Power Book II: Ghost Season 2. However, according to a new press release about the new episodes, we know that Monet might run into some trouble. 
Having taken over the family business for her incarcerated husband, Lorenzo (Berto Colon), Monet has a tight hold on her work and her children Cane (Woody McClain), Diana (LaToya Tonodeo), and Drew (Lovell Adams-Gray).
However, by the end of Season 1 it appeared that Lorenzo wasn't liking how Monet was ruling things. 
"The patriarch of the Tejada organization, Lorenzo has been calling the shots for the drug organization — even from inside," the Starz press release reads.  "But as Monet continues to flex her independence — and a desire to protect her kids from the game– Lorenzo's need to control brings them into conflict. Lorenzo becomes intrigued by some secrets Monet has been keeping from him– and a conflict grows that threatens to split the Tejada family in two."
It looks like both Tommy and Lorenzo could be coming for Monet.