'Power Book II: Ghost': Larenz Tate Hinted at Rashad Tate's Alliance With Tariq
Tariq is going to need help to get out of his current situation in 'Power Book II: Ghost' but Larenz Tate has already hinted at Rashad and Tariq'a alliance.
Power Book II: Ghost Season 2 follows Tariq St. Patrick (Michael Rainey Jr.) whose life as a college student has finally collided with his life as a drug dealer. Already this season, Tariq has been forced to ask New York City councilman Rashad Tate (Larenz Tate) for help and guidance. But Power Universe fans know nothing Rashad does comes without a cost.
In fact, Tate hinted at an alliance between his character and Tariq which may get Tariq his freedom.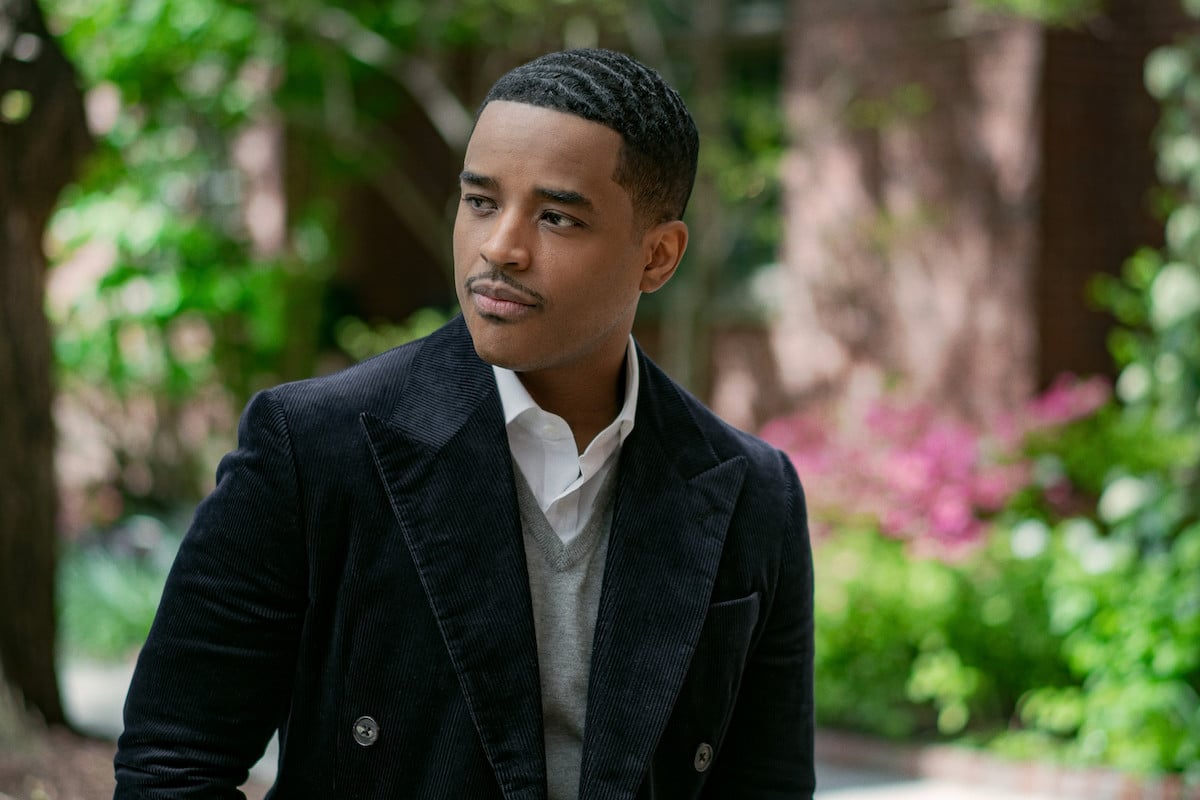 Larenz Tate has a huge role in 'Power Book II: Ghost' Season 2
Before Ghost Season 2 even premiered, Starz announced that Tate had been upped to series regular, which meant that fans would be seeing a lot more of councilman Rashad Tate.
"Tate will reprise his role as Rashad Tate, a down-but-never-defeated Councilman," the press release read via Shadow and Act. "With the loss of the New York gubernatorial race still fresh, he refuses to feel sorry for himself. Some guidance from his brother pushes Tate to stop waiting for something to happen and use his influence to take action – leading him to unexpected places. After sampling a taste of power, Tate won't be satisfied until he has the full meal, but he'll have to decide what he's willing to sacrifice for his seat at the table."
In an effort to get back into the public's good graces, Rashad has taken a role at Stansfield University, forcing Tariq to turn to him for help.
Larenz Tate hinted at an alliance between Rashad and Tariq
Though we knew Rashad would have a major presence in this current season of Ghost, Tate had also hinted at an alliance between his conniving character and Tariq.
"Rashard knows the apple doesn't fall far from the tree, so he has to be on his P's and Q's," the actor revealed to Express. "But he also knows that this is another person he is dealing with, he's actually not dealing with James St Patrick – he's dealing with Tariq. So when their paths cross it really draws you in to see where they're going to go. "Or are they going to be on the same side to what extent, to what degree?
However, the Love Jones actor did explain that Rashad always had an ulterior motive for anything that he does. "He's a very driven person, they're going to be a bunch of hurdles and are going to be some roadblocks and Rashad way, Tate explained. "But he's certainly going to be motivated and inspired to focus on his agenda and his goals."
When will 'Power Book V: Influence' premiere?
We know that Rashad Tate is set to get his own spinoff, Power Book V: Influence. However, there has been no word yet about production or filming for the series. We do know that the series will follow Tate's second run for the governor's office, but thus far there has been no information about it. "Who knows if you're gonna see him pop up somewhere," Tate told The Jasmine Brand. "The moment I know what's happening, y'all will know what's happening."
Still, since Rashad is such a pivotal figure in Ghost Season 2, it's likely that his storyline will create a path for Influence. Furthermore, if he is somehow able to help Tariq get out of his current conundrum, we wouldn't be shocked if the two series didn't crossover with one another.