'Power Book II: Ghost': The 1 Major Difference Between Monet and Ghost
James "Ghost" St. Patrick and Monet Tejada are some of the major figures in the 'Power' Universe, but they have one major difference.
Starz's hit drama series Power showed the ruthlessness of the drug game and what it took to survive when everyone from rivals to the government was trying to tear you down. The series chronicled the life of James "Ghost" St. Patrick (Omari Hardwick), who appeared at first glance to be a businessman and entrepreneur. However, a closer look at Ghost revealed the double life that he was living as a vicious drug kingpin.
All six seasons of the acclaimed series followed Ghost as he tries to go completely legit. However, the volatility of his position meant that he could never truly break free from his life in the underworld. In the Power spinoff, Power Book II: Ghost, fans watch another ruthless character runs her own drug empire. Monet Stewart Tejada (Mary J. Blige) has some similarities to Ghost, but she runs things her own way.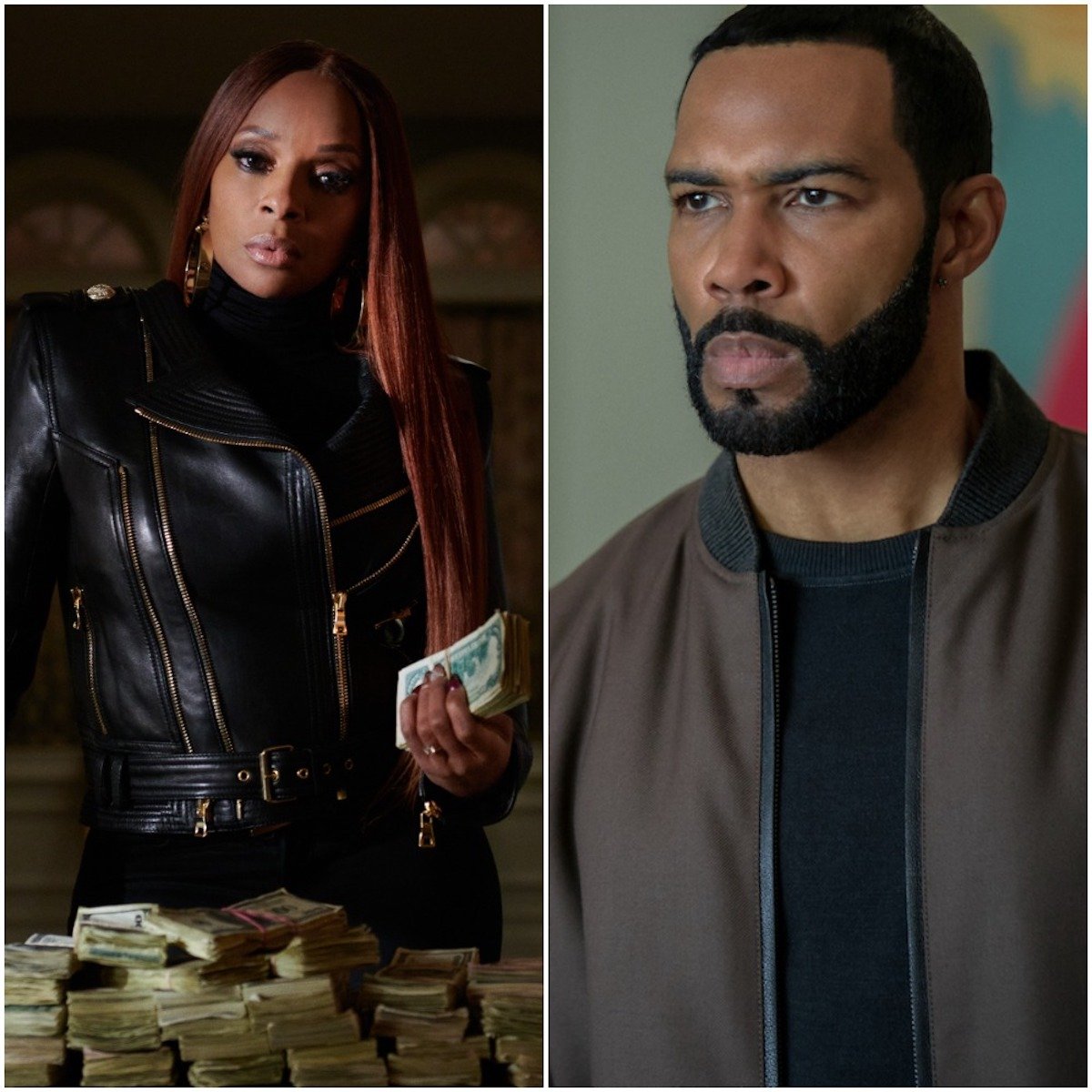 Omari Hardwick starred as James 'Ghost' St. Patrick on 'Power'
Born and raised on the streets of Queens, Ghost teams up with his best friend Tommy Egan (Joseph Sikora), who might be even more ruthless than he is to survive on the streets. The pair began selling for dealers Kanan (Curtis "50 Cent" Jackson) and Breeze until Ghost and Kanan conspired together to kill Breeze putting Kanan at the head of the organization.
Ever calculating and ambitious, it wasn't long before Ghost took Kanan down putting himself and Tommy at the top of their own drug empire. Menacing and slick, Ghost earned his street name because of his ability to vanish without ever getting caught.
"I signed on aware that he was a three-headed monster, there's no way you can't have James, Jamie, and Ghost coexist," Hardwick told The New York Times in 2016. In the end, all aspects of Ghost's life caught up with him and he was killed by his own son, Tariq (Michael Rainey Jr.).
Mary J. Blige stars as Monet Stewart Tejada on 'Power Book II: Ghost'
Though Power has ended, its spinoff, Power Book II: Ghost which follows Tariq's life after his father's death is already beloved on Starz. Now one of the biggest drug lords in the game is queenpin, Monet Stewart Tejada. "Monet is very black-hearted, and if you get in her way, it can be really bad for you," Blige told the LA Times. "It's going to be her way or no way. When the new money starts rolling in, she turns into an even bigger monster."
Blige added that she used the women she grew up around in the Yonkers housing projects to influence her character. "It was easy to put this character into play, because I know what Power is about," Blige said. "I grew up in the inner city, in the projects. I've seen what it really is, and Courtney and 50 have been so brilliant in showing it. I saw Ghost in front of my building growing up. I hung out with Monet. I knew Tasha."
Monet and Ghost have one major difference in the 'Power' Universe
Though Monet and Ghost certainly share some similarities there is one major difference between them. "We use all the power and presence of the actress to communicate how this is a woman who is remarkable and unique in her abilities," Power creator Courtney A. Kemp told Entertainment Weekly about Monet.
However, there is something that sets Monet apart from Ghost. "She's as smart, savvy, and strategic as Ghost ever was, but her learning doesn't come from books," Kemp explained. "We always said Ghost was a bookish kid who read all the time. This woman's acumen comes from the street."