'Power Book II: Ghost': Fans Can Expect a Major Shift in Season 5
'Power Book II: Ghost' chronicles Tariq's (Michael Rainey Jr.) life as a college student and rising kingpin. Now, creator Courtney A. Kemp has revealed when we can expect a major shift in the series.
When Power first premiered on Starz in 2014, no one could have expected that the show would spawn into several different spinoffs taking place across various time periods and focusing on different characters that were a part of the Power Universe.
After coming to a thunderous conclusion, Power has continued with Power Book II: Ghost, which chronicles Tariq's (Michael Rainey Jr.) life as a college student and rising kingpin. Power Book III: Raising Kanan, which will premiere in the summer of 2021, is set in the '90s and will follow Ghost and Tommy's friend turned nemesis Kanan (portrayed by 50 Cent in Power and Mekai Curtis in the spinoff) during his teen years. Power Book IV: Force will follow Tommy's (Joseph Sikora) life after Ghost's death as he leaves New York City behind for a new venture in Chicago. And finally,  Power Book V: Influence will explore crooked New York City councilman Rashad Tate's (Larenz Tate) race to the governor's mansion.
As we learn more about what to expect for Season 2 of Power Book II: Ghost, creator Courtney A. Kemp just revealed a major shift in an upcoming season.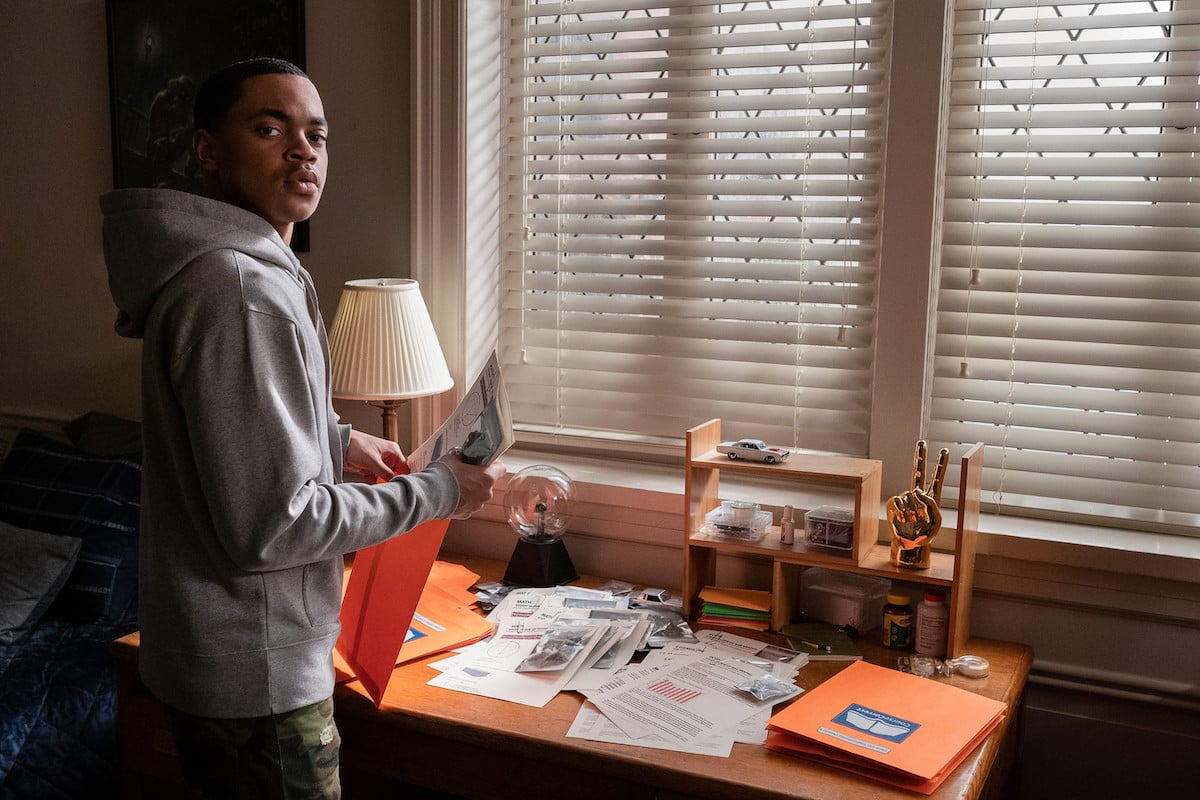 When will 'Power Book II: Ghost': Season 2 premiere?
Power Book II: Ghost wrapped its first season at the top of 2021, and the actors and crew have already returned to set to shoot Season 2 of the series. The show garnered rave reviews for Season 1 and NAACP Image Awards for the series overall, Method Man, who portrayed corrupt lawyer Davis Maclean, and Mary J. Blige, who portrayed cutthroat matriarch, Monet Stewart Tejada.
Since the first season of the series debuted in Sept. 2020, fans can expect to see the second season of the show premiere in the fall of 2021.
"In the second season, Tariq's journey with the Tejada family will get even more complicated — and more dangerous — as he begins to understand the man he's going to become," series creator and showrunner Courtney A. Kemp told TVLine.
What will 'Power Book II: Ghost' Season 2 be about?
Kemp has gone into great detail about where we can expect to find Tariq when Season 2 of Ghost debuts "Well, one thing I think I can say [in] season two, Tariq's class, the Canonical Studies class, moves into an ethics unit," Kemp told Deadline via Express. "So, next year, we will be exploring ethics, and I will leave it at that. We may or may not be titling them in that way. I think it might be more about an ethical dilemma. For example, you know, is there such a thing as real greater good, right? Is there a greater good?"
In addition to the things Tariq will be dealing with on campus, he's also going to be dealing with a ton of things on the street. Monet's eldest son, Cane (Woody McClain), is seeking vengeance against, and Daniel Sunjata has been cast as Mecca, the Tejadas supplier.
"He is calculated, manipulative, and dangerous," Deadline reports. "Mecca conveniently reemerges in New York at the exact moment the Tejadas need to fill the void of a new product supplier. But when his mysterious past starts to become exposed, it reveals the drug business might not be his only end game with this family."
There will be a major shift in 'Power Book II: Ghost' Season 5
It seems that Kemp knows a lot more about Tariq's journey than she's letting on. She even has an idea about when the series will end.
"I think I have, in my mind I have five or six seasons," Kemp told Deadline. "The big shift that would happen in season 5, the big shift that I'm planning for season 5 would take the show in a direction where frankly it could go on forever. The show could go for 10 seasons or more considering that shift and it's a big shift. But if that yeah, we could go forward for sure and do some fun stuff. But that depends on whether we make it there."