'Power Book II: Ghost': Mary J. Blige and Method Man Described Season 2 With 1 Word
Power Book II: Ghost Season 2 has just begun and already it's been a whirlwind. If fans thought Tariq (Michael Rainey Jr.) was dealing with a lot in season 1, season 2 is a whole other ball game. Tariq is dealing with the aftermath of Professor Jabari Reynolds' (Justin McManus) death. Also, his entire world appears to be on the verge of imploding.
Now, Method Man who portrays criminal defense attorney Davis MacLean and Mary J. Blige who potrays Monet Tejada on the series are both describing what will occur in the upcoming episodes using one word.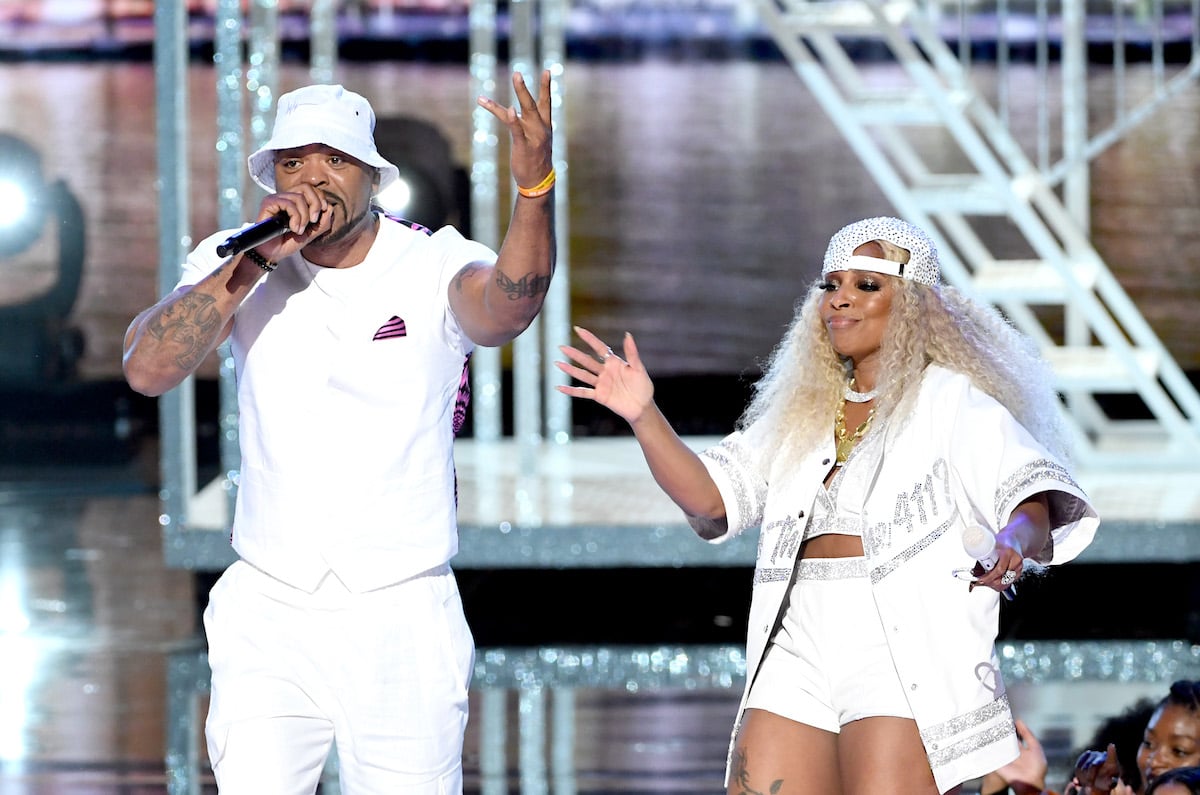 What will happen in 'Power Book II: Ghost' Season 2?
Power Universe creator Courtney Kemp gave fans a few hints about what they could expect from the sophomore season.
"In the second season, Tariq's journey with the Tejada family will get even more complicated — and more dangerous — as he begins to understand the man he's going to become," Kemp told TVLine. She also hinted that this season will be focused on ethical delimas.
"Well, one thing I think I can say [in] season two, Tariq's class, the Canonical Studies class, moves into an ethics unit," Kemp told Deadline via Express. "So, next year, we will be exploring ethics, and I will leave it at that. We may or may not be titling them in that way. I think it might be more about an ethical dilemma. For example, you know, is there such a thing as real greater good, right? Is there a greater good?"
Mary J. Blige and Method Man described season 2 with 1 word
Though they have not yet had a scene together, music legends Blige and Method Man are thrilled to be working together on Ghost. While Monet is focused on getting out from under Lorenzo's (Berto Colon) thumb, Davis has his own motivations this season.
The criminal defense attorney has brought in Cooper Saxe (Shane Johnson) into his practice, and is also working to free his brother from jail. Though they've been coy about what will happen in season 2, Blige and Method Man each described what fans can expect in one word.
When it came to summing up the season, Method Man used the word "pacing." He told The Grio, "there isn't much time to catch your breath." Blige's word was "shocking" though she chose not to elaborate further.  
'Power Book II: Ghost' fans will learn more about Monet in season 2
Thus far, not much is known about Monet other than the fact that she's extremely black-hearted and she lacks empathy for most people, including her children. However, with Mecca (Daniel Sunjata) stepping onto the scene more of Monet's past is slowly being revealed on the series.
During an Instagram Live, Kemp revealed that Monet's backstory is set to be examined in season 2. Fans will learn more about her upbringing in Brooklyn and how she became the woman she is today.
In fact, Monet might be the one weakness that Mecca has. "He's in love with Monet," Blige told TV Line. "Monet is like, 'I remember. I like you still.' But he's in love with Monet."