'Power Book II: Ghost': Mary J. Blige Says She Had to Go to Some Dark Places to Portray Monet Tejada
Power Book II: Ghost chronicles the life of Tariq St. Patrick (Michael Rainey Jr.) in the aftermath of his father, James "Ghost" St. Patrick's (Omari Hardwick) death. In an effort to earn money, Tariq has found himself in a fragile alliance with drug queen pin, Monet Tejada (Mary J. Blige), and her family.
Black-hearted and vicious, Monet is not someone to be played with. In fact, Blige says she had to go to some very dark places in order to bring the character to life.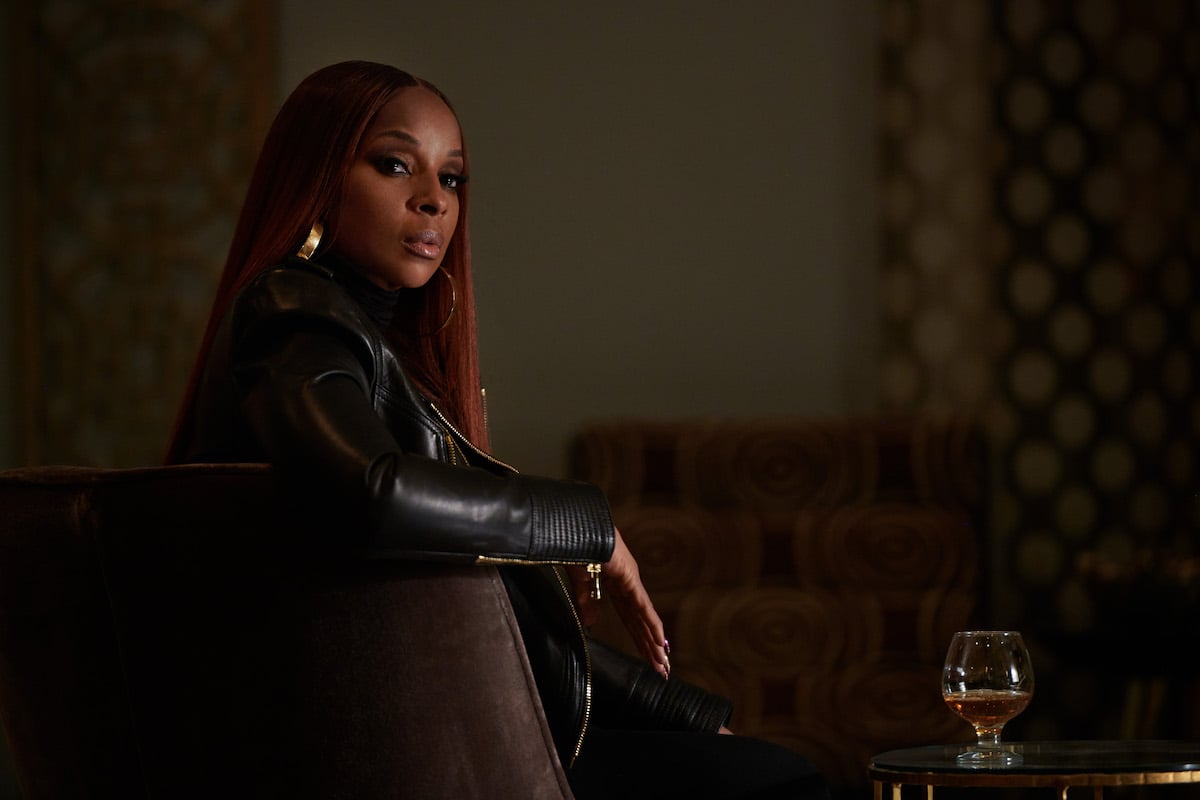 When will 'Power Book II: Ghost' Season 2 premiere?
Power Book II: Ghost Season 2 is just around the corner. The series will return on November 21 on Starz at 8 p.m. EST. Tariq will be struggling with his alliance to the volatile Tejadas and he will also deal with the encroachment of his work as a drug dealer on his life as a college student.
"In the second season, Tariq's journey with the Tejada family will get even more complicated — and more dangerous — as he begins to understand the man he's going to become," Power creator Courtney Kemp told TVLine.
Mary J. Blige had to go to some dark places to portray Monet Tejada
When it came to portraying Monet, Blige said that it was easy to know who the character was and what her motivations were. "It was easy to put this character into play, because I know what Power is about," Blige told the LA Times. "I grew up in the inner city, in the projects. I've seen what it really is, and Courtney and 50 have been so brilliant in showing it. I saw Ghost in front of my building growing up. I hung out with Monet. I knew Tasha."
Blige might have grown up in a Yonkers housing project watching women fight for their lives, but getting into character still forced her to go to some very dark places. "Man, I had to channel everything. I had to go to some dark places, but you know she exists," she said during an Instagram Live with D Nice.  "That chick exists in every hood, even now she exists. So, I know her very well and I grew up with her. She is a real person, so I had to visit some really heavy places."
Blige added that when Power Book II: Ghost returns, Monet will be on a whole different level. "Monet is going crazy, so get your TVs ready and y'all get ready."
What will happen to Monet in 'Power Book II' Ghost' Season 2?
As we saw in the first season of Ghost, Monet and Lorenzo are in a bit of a power struggle when it comes to their organization and their family. Moreover, it appears that Mecca (Daniel Sunjata), the Tejada's new distributor is about to open Monet's eyes to something new.
"Monet finds herself in bed with Mecca, a man who wants to show her a whole new world, potentially at the cost of destroying her old one, forcing Monet to lean on Tariq, who must decide what he really wants and what he's going to sacrifice to get it," the Starz press release reads via TV Line.
Monet might be looking ahead, but we all know that Lorenzo is not about to let her go so easily. "Lorenzo has been calling the shots for the drug organization — even from inside," an earlier Starz press release reads. "But as Monet continues to flex her independence — and a desire to protect her kids from the game– Lorenzo's need to control brings them into conflict. Lorenzo becomes intrigued by some secrets Monet has been keeping from him."