'Power Book II: Ghost': Mary J. Blige Did Not Want Monet Tejada to Have Blonde Hair
Mary J. Blige plays an integral part in the hit Starz drama series, Power Book II: Ghost. On the show, the Grammy award winner portrays Monet Tejada, a ruthless drug queenpin who rules her empire with an iron fist and keeps her three children, Cane (Woody McClain), Diana (LaToya Tonodeo), and Drew (Lovell Adams-Gray) on a tight leash.
Desperately in need of cash, Tariq St. Patrick (Michael Rainey Jr.) finds himself trapped in Monet's web. Now, Blige is giving fans some insight into her character including Monet's specific look.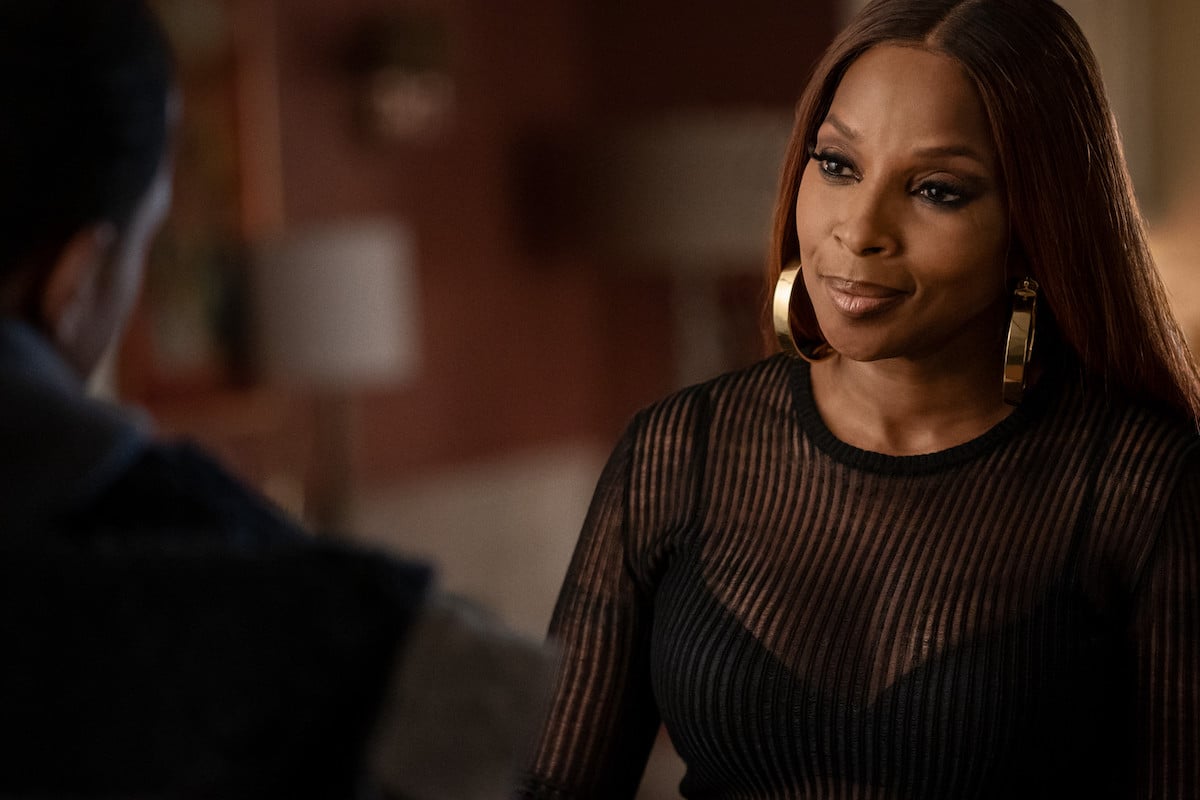 Mary J. Blige says it was easy to transform into Monet Tejada in 'Power Book II: Ghost
Though Monet is a vicious drug queenpin with no regard for anyone but herself and her children, Blige says it was very easy to step into her character's stilettos. "It was easy to put this character into play, because I know what Power is about," she explained to the Blige told the LA Times. "I grew up in the inner city, in the projects. I've seen what it really is, and Courtney [Kemp] and 50 have been so brilliant in showing it. I saw Ghost in front of my building growing up. I hung out with Monet. I knew Tasha."
In fact, Blige even had a detailed idea of how she wanted Monet to look.
Mary J. Blige did not want Monet to have blonde hair on 'Power Book II: Ghost'
As easy as it was for the "Not Gonna Cry" singer to get into character, she refused to compromise on Monet's signature hair color. She chose red for the drug queenpin since she's personally been rocking blonde hair for decades.
It was also important to Blige that people saw Monet's face. "Instead of giving her a bang and covering her face, I want people to see her expressions — like, 'I'm not hiding, don't fuck … excuse me, don't play with me,'" she told InStyle. "And the red is a sign of fire." She tucks a honey-colored strand behind her ear. "I didn't want blond hair, because that's my s—."
What will happen to Monet in 'Power Book II: Ghost' Season 2?
From leaked photos of a scene from the forthcoming second season of Power Book II: Ghost, it looks like Monet is going to be in the middle of a war. However, her new enemy might be someone she least expects. As we saw in the first season of Ghost, Monet was beginning to clash with her husband, Lorenzo (Beton Colon) when it came to how their business is run. Now that Colon has been upped as series regular, it looks like he and Monet are going to be butting heads a lot more.
The official Starz press release for the character reads:
The patriarch of the Tejada organization, Lorenzo has been calling the shots for the drug organization — even from inside. But as Monet continues to flex her independence — and a desire to protect her kids from the game– Lorenzo's need to control brings them into conflict. Lorenzo becomes intrigued by some secrets Monet has been keeping from him– and a conflict grows that threatens to split the Tejada family in two. 
It will also be troubling if Cane reveals his mother's affair with the NYPD officer that he later killed to his father. We shall have to see how it pans out when Power Book II: Ghost Season 2 debuts in November 2021.