'Power Book II: Ghost': Mary J. Blige Explains Why Monet Tejada Is so Intriguing
Power Book II: Ghost took fans by storm when it debuted in late 2020. The first follow-up to the original Power series kicks off immediately after the events of the first show. This time, Tariq St. Patrick (Michael Rainey Jr.) the son of slain drug kingpin James "Ghost" St. Patrick (Omari Hardwick), comes into focus.
As he moves forward following his father's death, Tariq finds himself caught between two worlds. One is his life as a college student at a prestigious university and the other as a burgeoning drug kingpin, in bed with the Tejada Crime family. Helmed by matriarch Monet Tejada, Mary J. Blige is revealing why everyone finds her character so intriguing.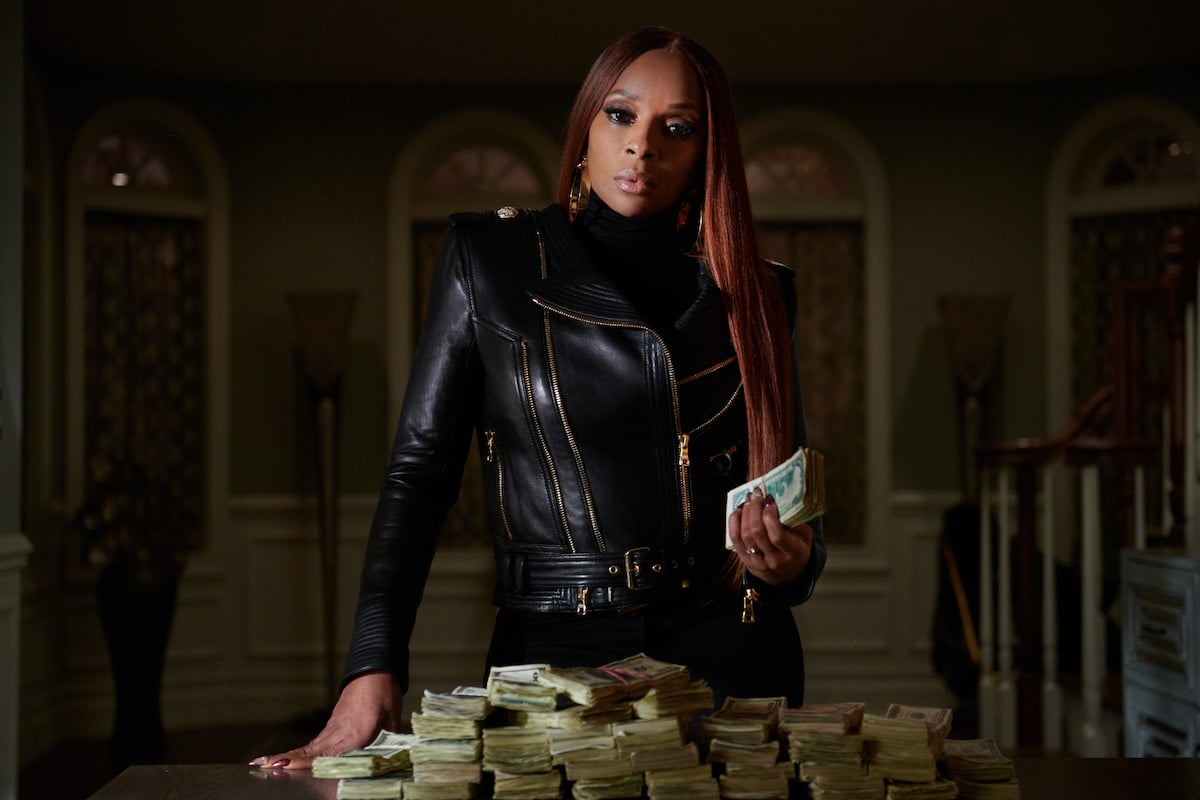 Mary J. Blige says Monet Tejada in 'Power Book II: Ghost' was inspired by her mom
When it comes to portraying Monet, Blige says it wasn't as big of a stretch as fans might assume. After all, growing up in a Yonkers housing projects meant she was surrounded by women just like Monet, including her mother. "Everyone woman I know is a Monet, a hustler, my mum's a hustler, a single-parent mum raising all of her children by herself in a hood, male-dominated," she said via Express. "I was completely inspired by everything I grew up around and it was easy to find that real character, to make this character come to life."
All we know is that it would be best for Tariq and everyone else to remain on Monet's good side
Mary J. Blige revealed why fans find Monet so intriguing in 'Power Book II: Ghost'
Typically in series about gangster or drug empires, men are the central characters. However, in Power Book II: Ghost and even Power Book III: Raising Kanan, people are able to see Black women running things. According to Blige, this is why people are so intrigued by Monet.
"Women see themselves in these powerful female characters," Blige told Entertainment Weekly "I know I see myself in them." According to the Grammy Award winner, Monet has always been the brains of the Tejada organization, even though Lorenzo has taken credit for it.
"Women are always ahead because we have so much to deal with," she explained to USA Today We have children … that's just how we're built. We're always strategizing for survival."
Monet Tejada will go to war with someone unexpected in 'Power Book II: Ghost' Season 2
When it comes to Monet's business, things are going to get even more intense when Power Book II: Ghost returns for its second season. It's clear that the Tejada's have enemies. However, Monet might be facing an enemy that she never expected, her incarcerated husband Lorenzo (Berto Colon).
In season one of the series, fans watched the relationship between the Tejadas' fracture as Monet assumed more responsibility in their organization. We also saw that she was hiding several secrets from Lorenzo, including an affair with a dirty NYPD cop. Now, Colon has been upped to series regular on the show which could bring forth major change for Monet.
"Lorenzo has been calling the shots for the drug organization — even from inside," a Starz press release reads. "But as Monet continues to flex her independence — and a desire to protect her kids from the game– Lorenzo's need to control brings them into conflict. Lorenzo becomes intrigued by some secrets Monet has been keeping from him."