'Power Book II: Ghost': Mary J. Blige Says She Grew up Around Women Who Were Like Monet Tejada
Mary J. Blige is an absolute force in Power Book II: Ghost. The Grammy Award-winning singer portrays Monet Tejada in the first spinoff in the Power Universe. The drama series follows Tariq St. Patrick (Michael Rainey Jr.), the 18-year-old son of the late drug kingpin, James "Ghost" St. Patrick (Omari Hardwick). Desperate to earn money to get his mother, Tasha St. Patrick (Naturi Naughton), released from prison, Tariq begins selling drugs for the Tejada family.
While fans have never seen Blige in a role like this before, she said she drew her inspiration from the women she grew up around.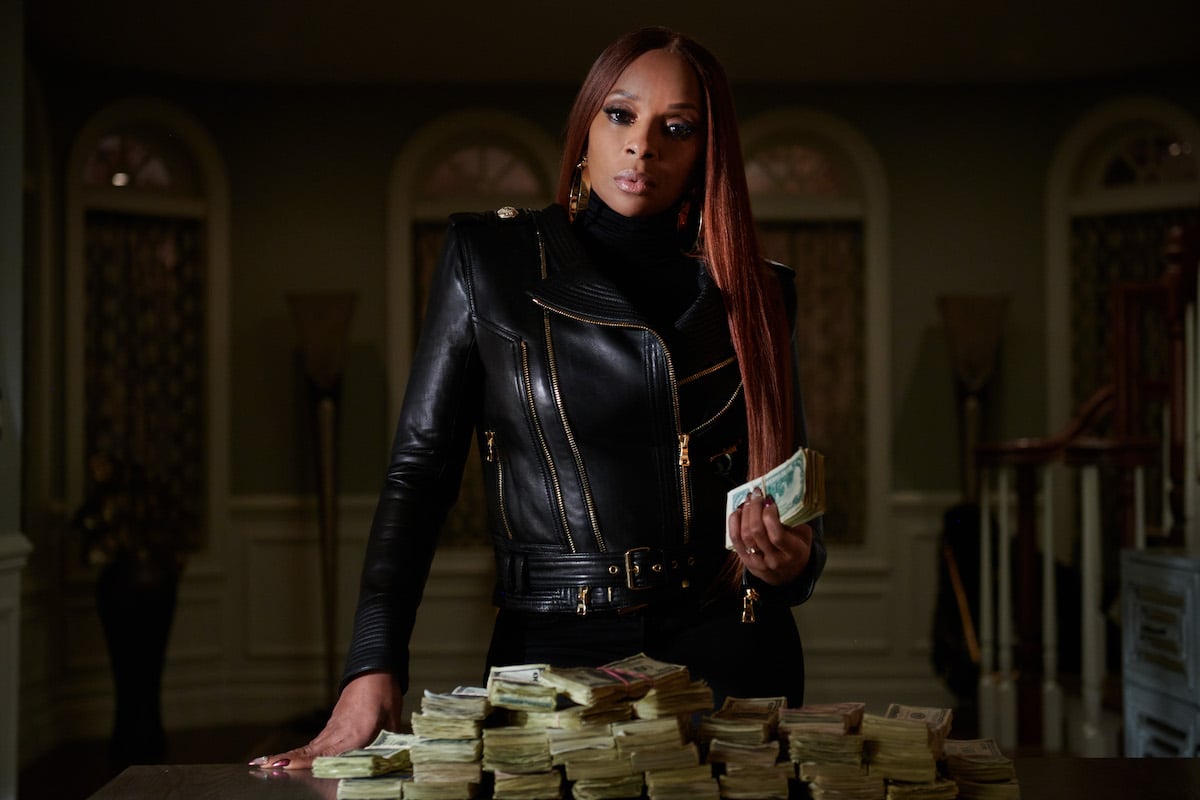 Who is Mary J. Blige's character Monet Tejada on 'Power Book II: Ghost'?
While fans known Blige for her roles in I Can Do Bad All By Myself, Mudbound, and The Umbrella Academy, no one could have expected her to step into the role of Monet Tejada the way that she has. A vindictive queenpin who has taken charge of the Tejada crime family now that her husband is in jail, Monet is terrifying. Calm and calculated, no one wants to be on her bad side, including her three children Cane (Woody McClain), Diana (LaToya Tonodeo), and Drew (Lovell Adams-Gray)
"Monet is very black-hearted, and if you get in her way, it can be really bad for you," Blige told the LA Times. "It's going to be her way or no way. When the new money starts rolling in, she turns into an even bigger monster."
RELATED: 'Power Book II: Ghost' Season 2: Release Date, Plot Details, and Everything Else We Know
Mary J. Blige says she grew up around women like Monet Tejada
As different as Monet is from Blige, the singer/actor said it was very easy to step into Monet's heels because she grew up around women just like Monet. Raised in the Yonkers housing projects, Blige witnessed a lot of difficult things at a very young age.
"I grew up in the hood and there were queenpins everywhere and a lot of them were my friends," she told HelloBeautiful. "When I was younger I hung out with a lot of women who were Monet. It was easy to remember what they did. How they moved, how they thought. How they were able to live in such a male-dominated world."
Blige later told Deadline that her mother was also a huge inspiration for the character. "Everyone woman I know is a Monet, a hustler, my mum's a hustler, a single-parent mum raising all of her children by herself in a hood, male-dominated," she said via Express. "I was completely inspired by everything I grew up around and it was easy to find that real character, to make this character come to life."
RELATED: 'Power Book II: Ghost': What Is Mary J. Blige's Salary for the Show?
Mary J. Blige says she was nervous to star in 'Power Book II: Ghost'
Though Blige has always been vulnerable and honest with her fans through her music and by speaking out about certain aspects of her life, she was still nervous to star on Power Book II: Ghost. "I was nervous, you know, my first time out on Power acting," she explained on The Angie Martinez Show. "But I knew the character so well, so I was like … 'Wow, I'm just gonna go out there and do it.' And when I saw the response to the first season, I was like, 'Wow, OK. I really know how to do this.' So now it's just giving me confidence for the second season where Monet is just going off."
Thankfully fans were immediately enamored by Monet and they are anticipating what will happen next with her when Power Book II: Ghost returns for its second season.