'Power Book II: Ghost': Mary J. Blige Had a Ton of Feelings About Working With Method Man Again
Power Book II: Ghost is the dazzling spinoff to Starz's original drama series Power. Picking up directly after the events of the original series, the show follows Tariq St. Patrick (Michael Rainey, Jr.), the college-aged son of the late drug kingpin, James "Ghost" St. Patrick (Omari Hardwick). Following his father's murder, Tariq's mother Tasha St. Patrick (Naturi Naughton), is put on trial and he begins to work for drug queenpin Monet Tejada (Mary J. Blige) to earn money for his mother's criminal defense attorney, Davis McClean (Method Man).
As much as Power Book II: Ghost reunites beloved characters from the original series, it also reunites music legends, Blige and Method Man. The pair originally worked together in 1995 on their Grammy Award-winning song, "I'll Be There for You/You're All I Need to Get By."
Now that the pair have reconnected almost 30 years later on Power Book II: Ghost, Blige has a ton of feelings about it.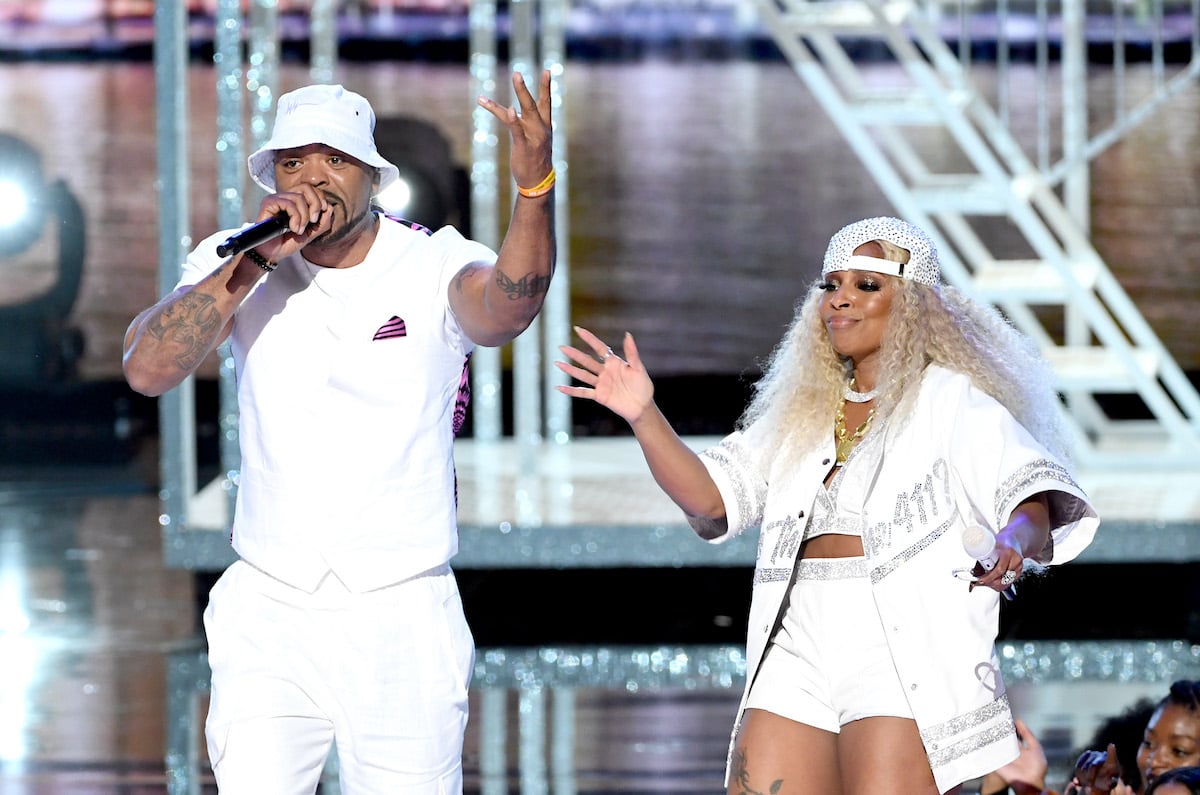 Mary J. Blige and Method Man originally worked together in the '90s
In 1994, Method Man, who is a member of the legendary Wu-Tang clan dropped his debut solo album, Tical.  The album was critically acclaimed and well-received. One of the songs was "All I Need." The following year, the rapper released a remix of the single produced by Sean "P. Diddy" Combs and with Blige singing the chorus. Later, RZA released an additional remix called the "Razor Sharp Mix" which sold 800,000 copies and was certified platinum by the RIAA.
The song was a massive hit, peaking at number three on the Billboard charts with the pair winning the duo the Grammy Award for Best Rap Performance by a Duo or Group in 1996.
It is still one of the most beloved Hip-Hop/R&B duets of all time which helped solidify Blige and Method Man's place in history. Power Book II: Ghost has now created another opportunity for them to showcase their talents.
Mary J. Blige has a ton of feelings about working with Method Man on 'Power Book II: Ghost'
Since Blige's character Monet runs the Tejada crime family and Method Man's Davis Maclean works in the courts freeing his clients, the pair have not yet had any scenes together. However, Blige says being on set with Method Man feels like kismet.
"The last historical thing we did together was (the 1995 song) 'I'll Be There for You/You're All I Need to Get By.' I won my first Grammy ever with that song," she told USA Today. "And to be on a show that's culturally relevant and still so popular as 'Power' is to our culture, it's like 'here we go again Meth, we're doing it big again!'"
History will be made again in the second season of Power Book II: Ghost. Wu-Tang's Redman has joined the cast as Davis' incarcerated older brother Theo.
Method Man didn't originally want to work with Mary J. Blige on 'All I Need'
Though it's widely beloved today, Method Man and Blige's iconic "All I Need" almost never happened. Method Man was very resistant to the song, which he wrote about missing his girlfriend (now wife). "I refused to do it. I didn't want to do it because I saw something happening, and there was a trend in hip-hop whereas when you became a ladies' man…" he said on Angela Yee's  Established with Angela Yee. "I'm looking at Kane and people like that—even though Kane was a dope MC, what detracted from dudes really effing with Kane like that was the ladies were always screaming."
Thankfully, he changed his mind and the rest is history.
RELATED: 'Power Book II: Ghost': Redman Will Join Method Man for Season 2