'Power Book II: Ghost': Mary J. Blige's Recent Leaked Scene May Prove Monet Is in Danger
In Power Book II: Ghost, Mary J. Blige stars as the cold-hearted drug queenpin, Monet Tejada who rules over the Tejada crime family organization with an iron fist. In the Power prequel series, Tariq St. Patrick (Michael Rainey Jr.) crosses paths with Monet when he desperately needs to earn money for his mother, Tasha St. Patrick's (Naturi Naughton) criminal defense following his father, James "Ghost" St. Patrick's (Omari Hardwick) death.
Tariq soon finds himself involved with Monet and her three children, Cane (Woody McClain), Diana (LaToya Tonodeo), and Drew (Lovell Adams-Gray). Now a new leaked scene from the upcoming second season of Power Book II: Ghost may prove that Monet is in danger.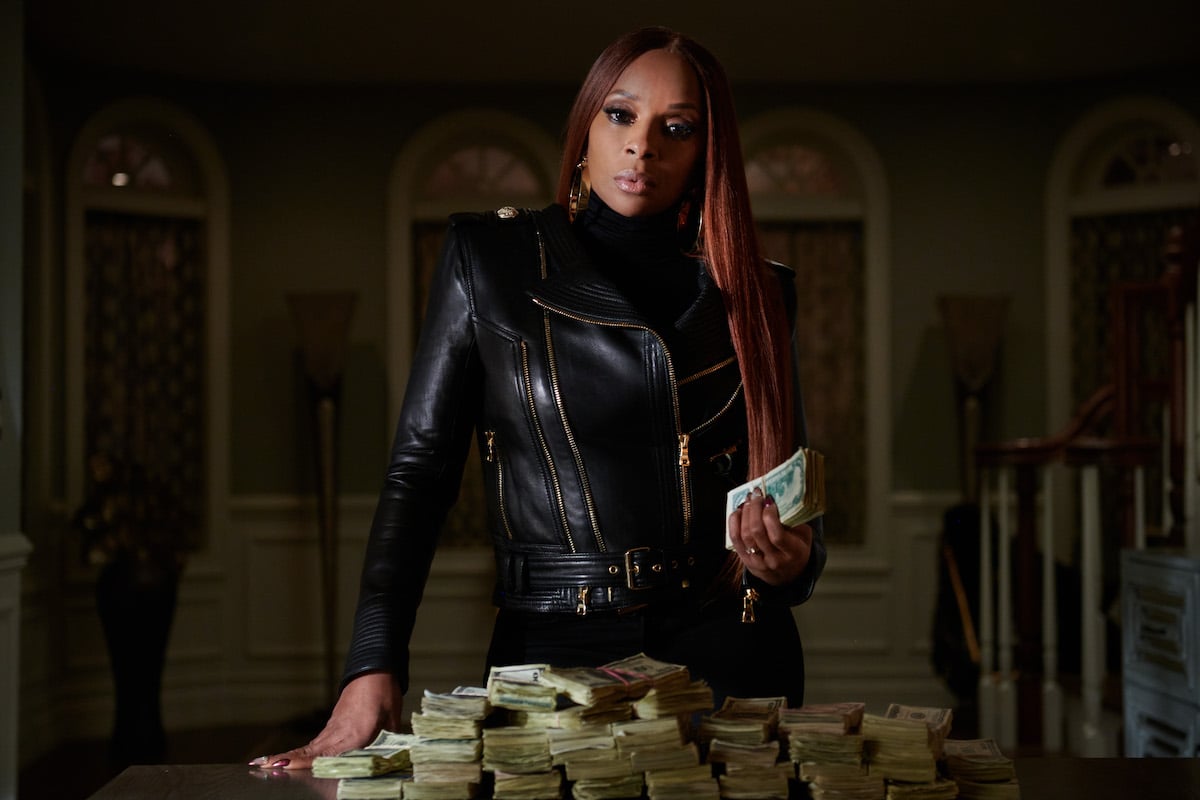 Mary J. Blige says her mother influenced her transformation into Monet on 'Power Book II: Ghost'
Though it might seem like a stretch for someone as glamorous as Blige to step into the role of Monet Tejada, the No More Drama singer revealed that it was much easier than you might expect. Blige was inspired by her upbringing in a housing project in Yonkers, as well as her own mother.
"Everyone woman I know is a Monet, a hustler, my mum's a hustler, a single-parent mum raising all of her children by herself in a hood, male-dominated," she told Deadline via Express.
"You know she made sure her kids had and she had so these women I know right now, they're in my life right now, they're my friends today. So I was completely inspired by everything I grew up around and it was easy to find that real character, to make this character come to life."
Monet may be in trouble in 'Power Book II: Ghost' Season 2 according to these photos
Fans are thrilled to know that the second season of Ghost will drop in November 2021. Now, new leaked photos from the set via Daily Mail show that Monet is in a world of trouble. In the scenes, Monet and her nephew Zeke (Daniel Lee Bellomy) are standing in a New York City basketball court with whom appears to be a bodyguard of Monet's.
In the next shot, it appears that things have gone awry, Monet and Zeke are crouching behind a dumpster and Monet has a gun in her hand. The press release for Power Book II: Ghost seems to hint at Monet having an unexpected enemy in her husband Lorenzo (Berto Colon) in Season 2.
The official Starz press release for the character reads:
The patriarch of the Tejada organization, Lorenzo has been calling the shots for the drug organization — even from inside. But as Monet continues to flex her independence — and a desire to protect her kids from the game– Lorenzo's need to control brings them into conflict. Lorenzo becomes intrigued by some secrets Monet has been keeping from him– and a conflict grows that threatens to split the Tejada family in two. 
Mary J. Blige explained why Monet is a fan favorite on 'Power Book II: Ghost'
While Blige is beloved, Monet is nothing like the warm and welcoming My Life singer. Still, the New York-born star understands why Power Book II: Ghost fans are so enamored with the queenpin. "Women see themselves in these powerful female characters," Blige told Entertainment Weekly "I know I see myself in them."
The singer/actor believes that fans are so fascinated by Monet because of her ability to remain one step ahead of everyone, including her children and her husband. "Women are always ahead because we have so much to deal with," she explained to USA Today We have children … that's just how we're built. We're always strategizing for survival."
From what we know of Power Book II: Ghost Season 2 and what we've seen from the leaked photos, Monet is going to depend on her instincts more than ever.