'Power Book II: Ghost': Mary J. Blige vs. Method Man: Who Has the Higher Net Worth?
Power Book II: Ghost saw the reunion between Mary J. Blige and Method Man. The pair are known for their extensive music careers and their mutual hit song, "I'll Be There for You/You're All I Need to Get By." However, their respective characters in the Starz hit TV show saw them orbiting the world of college-kingpin, Tariq St. Patrick (Michael Rainey, Jr.).
Borth Blige and Method Man's careers extend back three decades, but who has the higher net worth, and will we see them again when Power Book II: Ghost returns for Season 2?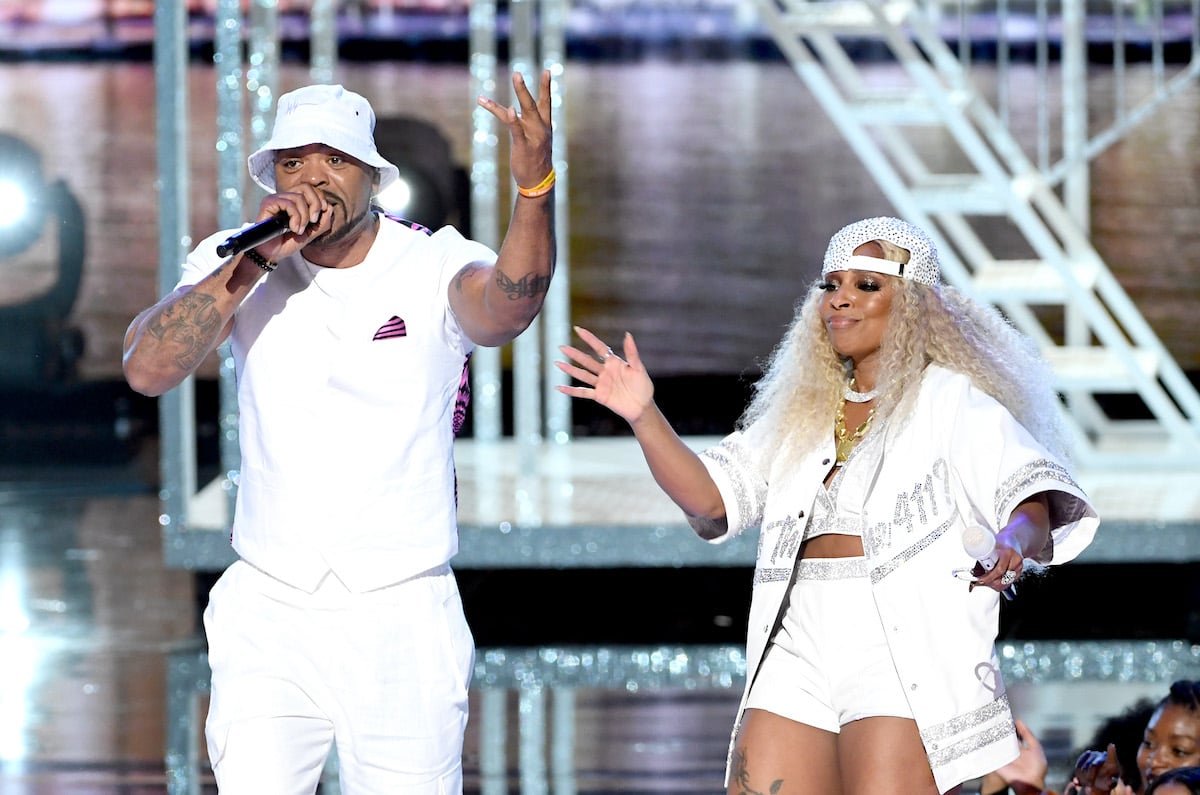 Will 'Power Book II: Ghost' have a Season 2?
Power Book II: Ghost has been renewed at Starz for Season 2 and it looks like fans can expect the season to debut later this year. Showrunner and creator Courtney Kemp revealed that Tariq will have even more to deal with in Season 2.
"In the second season, Tariq's journey with the Tejada family will get even more complicated — and more dangerous — as he begins to understand the man he's going to become," she told TVLine."
Mary J. Blige's net worth is $20 million
Before she starred in Power Book II: Ghost as the menacing Monet Tejada, Blige stunned the world with her legendary vocals and performances in films like Mudbound and TV shows like The Umbrella Academy.
Blige got her start in the music industry in the late '80s and early '90s when she signed with the late Andre Harrell's Uptown Records where she also met Diddy. In 1992, the Bad Boy Records founder produced Blige's debut album, What's the 411? and from there she became an international sensation.
Called the "Queen of Hip Hop Soul." Blige has delivered countless hit albums including My Life, No More Drama, and Strength of a Woman. According to Celebrity Net Worth, the music legend is $20 million. She is set to reprise her role in Season 2 of Ghost.
Method Man's net worth is $14 million
Long before he portrayed Tasha's defense attorney Davis MacLean, Method Man had had a long and fruitful career in the music industry and on-screen. Method Man is an original member of the Wu-Tang Clan which was formed in 1992 with RZA, GZA, Ol' Dirty Bastard, Raekwon, Ghostface Killah, Inspectah Deck, U-God, and Masta Killa.
Method Man's 1994 debut solo album, Tical was also critically acclaimed and well received. One of the hit songs on the album, "I'll Be There for You/You're All I Need to Get By," earned him a Grammy Award with Blige for Best Rap Performance by a Duo or Group.
Method Man also had an extensive filmography before Power, starring in Oz, The Wire, The Duece, Belly, and Red Tails among others.
In the end, Method Man agreed to star in Power Book II: Ghost because of 50 Cent. "See, I got Meth. I had to work to get him," 50 Cent explained on XXL's Hip-Hop Moments of Clarity podcast. "Man, he ain't gon' tell you how I was begging him to do this."
However, now that Tasha is out of jail, we're not sure that we'll be seeing much more of Davis in Season 2 of Ghost. According to Celebrity Net Worth, Method Man is worth $14 million.