'Power Book II: Ghost': What Is Mary J. Blige's Salary for the Show?
Mary J. Blige is the Queen of Hip-Hop and R&B, and she has dominated the music industry for 30 years since her debut album What's the 411? Though the New York-born singer is known for her moving vocals and lyrics, she has delighted fans and critics with her stellar acting abilities in the past several years. From Netflix's Mudbound and The Umbrella Academy to her turn as Monet Stewart Tejada on Power Book II: Ghost, Blige has proven that she's an unstoppable force.
Power Book II: Ghost centers Tariq St. Patrick (Michael Rainey Jr.), the college-age son of the late New York drug kingpin, James "Ghost" St. Patrick (Omari Hardwick). Desperate to help get his mother Tasha (Naturi Naughton) released from prison while supporting himself and his family, Tariq crosses paths with Monet.
Monet has become one of the main characters in the series, but what is Blige's salary to appear on Power Book II: Ghost?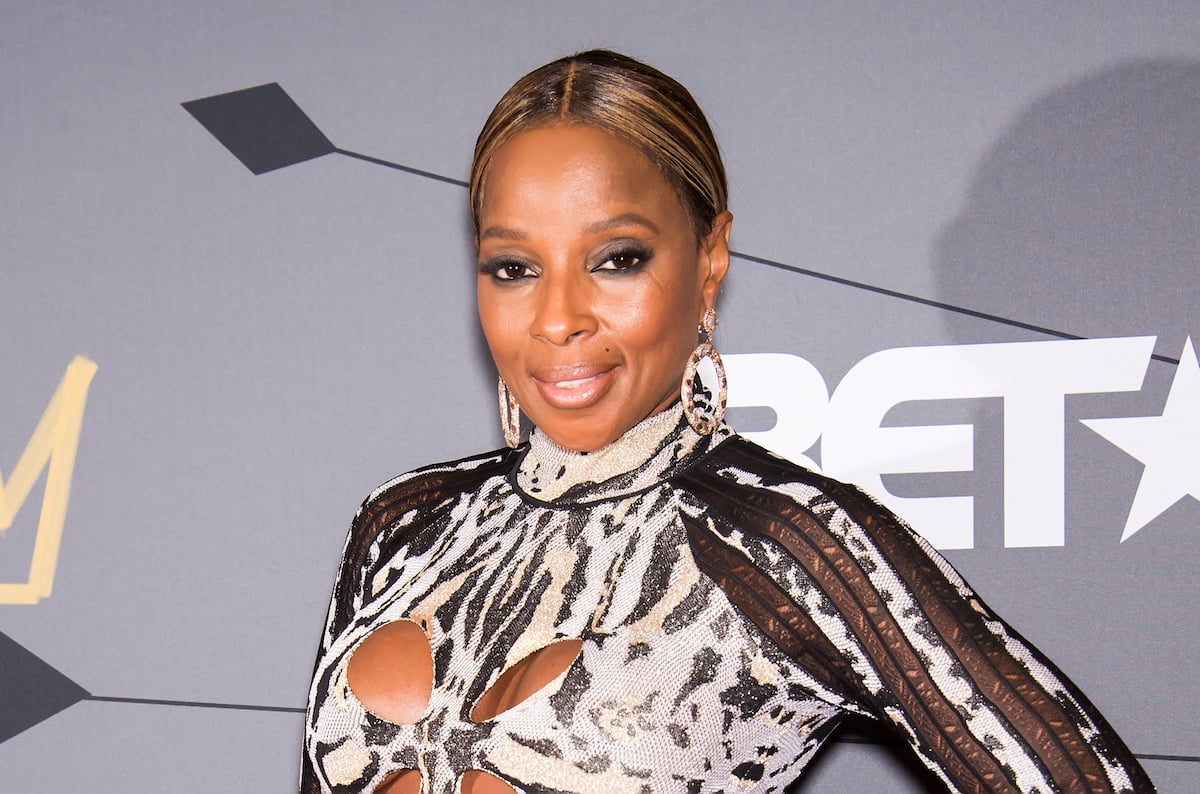 Who is Mary J. Blige's character on 'Power Book II: Ghost'?
In Power Book II: Ghost, the My Life singer stars as the stiletto-wearing ruthless drug queenpin, Monet Stewart Tejada. With her husband in prison, Monet has become the head of the notorious Tejada crime family. Calculating and controlling, she also dominates the lives of her three children, Cane (Woody McClain), Diana (LaToya Tonodeo), and Drew (Lovell Adams-Gray) even though they are young adults.
"It was easy to put this character into play, because I know what Power is about," Blige told the LA Times. "I grew up in the inner city, in the projects. I've seen what it really is, and Courtney and 50 have been so brilliant in showing it. I saw Ghost in front of my building growing up. I hung out with Monet. I knew Tasha."
Drawing on her own personal experiences, Blige revealed a bit about where we might see Monet in the second season of Power Book II: Ghost. "Monet is very black-hearted, and if you get in her way, it can be really bad for you," she explained. "It's going to be her way or no way. When the new money starts rolling in, she turns into an even bigger monster."
What is Mary J. Blige's net worth?
Long before she began showcasing her acting chops, Blige has been a dominant force in the music industry. In the late 1980s, she signed with the late Andre Harrell's Uptown Records where she also met Diddy. In 1992, the Bad Boy Records founder produced Blige's debut album, What's the 411? Since then she has been an international sensation. According to Celebrity Net Worth, the music legend's net worth is $20 million
What is Mary J. Blige's salary on 'Power Book II: Ghost'?
Blige's net worth is only expanding as she is set to reprise her role as Monet in Power Book II: Ghost Season 2. "In the second season, Tariq's journey with the Tejada family will get even more complicated — and more dangerous — as he begins to understand the man he's going to become," Power creator Courtney A. Kemp told TVLine."
Express reports that the No More Drama singer is being paid $400,000 per episode of the spinoff series. We'd say the double-Oscar nominee is more than worth it.