'Power Book II: Ghost': Mary J. Blige Says Monet Has 1 Goal in Season 2
Monet Tejada (Mary J. Blige) plays a pivitol role in Power Book II: Ghost. A drug queenpin and matriarch to the Tejada family drug organization, Monet is a force to be reckoned with. With her husband Lorenzo (Berto Colon) in prison, Monet runs the business, and her three children, Cane (Woody McClain), Diana (LaToya Tonodeo), and Dru (Lovell Adams-Gray) on a tight-leash. Tariq St. Patrick (Michael Rainey Jr.) has also learned not to play games with her.
With the second season of Power Book II: Ghost on the horizon, Blige says her character has one main goal this season.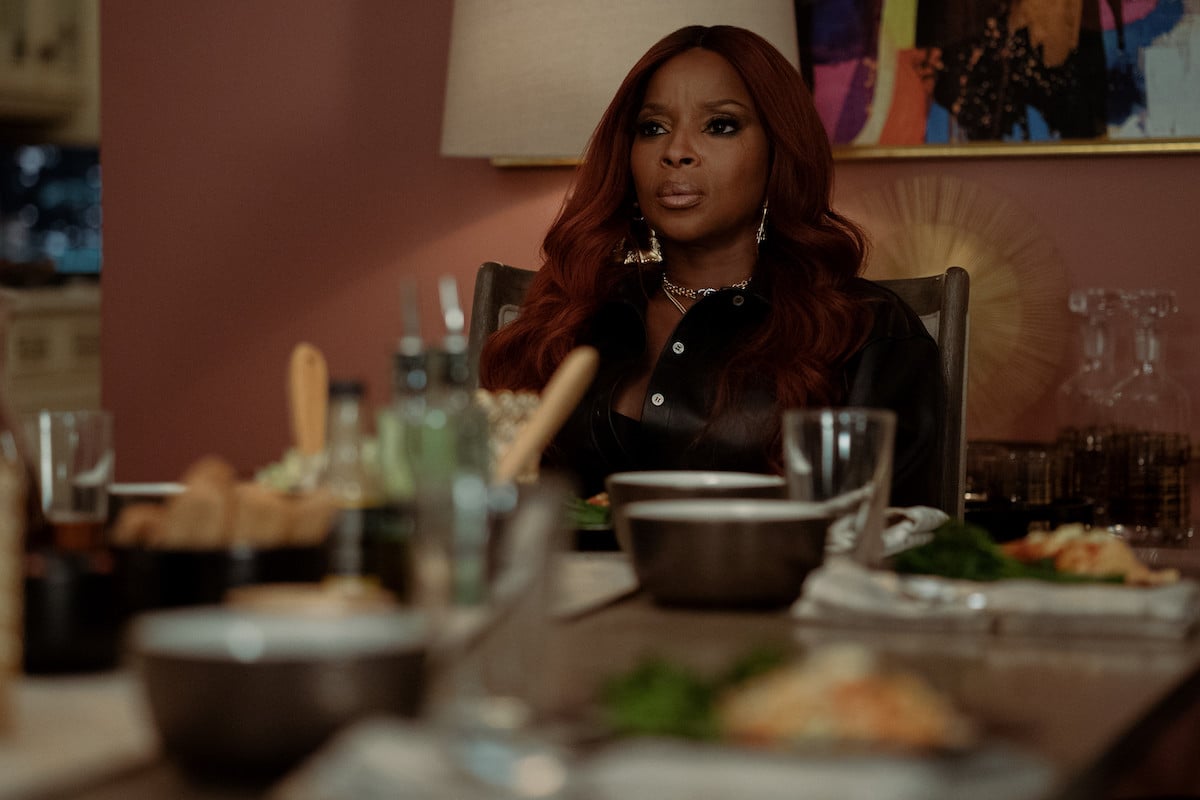 What will happen to Monet in 'Power Book II: Ghost' Season 2?
Amid the fallout of killing her supplier last season, Dru's injury, and disowning Cane, Monet is going to have a lot on her plate in season 2. According to the official character description for Lorenzo this season he will also be increasingly suspicious of what his wife is up to.  
Moreover, Monet is also going to have a brand new love interest this season. "Monet finds herself in bed with Mecca, a man who wants to show her a whole new world, potentially at the cost of destroying her old one, forcing Monet to lean on Tariq, who must decide what he really wants and what he's going to sacrifice to get it," the Starz press release reads via TV Line.
Mary J. Blige says Monet has one major goal in season 2
With Lorenzo keeping a closer eye on Monet and Mecca stepping onto the scene, we can expect a whirlwind of drama. However, Blige says that despite everything, her character has just one major goal in season 2. 
"Monet is really looking for a legit and a safe way to live and protect her children," she told Entertainment Tonight. "She's trying to figure a way out because she knows that if she stays in, it's death or jail, and that's not what she's building this empire for. She's building an empire so it can grow in a more legit way, like a safer way instead of the drug game."
Mary J. Blige thinks Monet is super relatable
Though most people aren't as cold and calculating as Monet, Blige says fans still root for her because she's relatable. It's no secret that with Lorenzo in prison, the queenpin is dealing with a lot. Women across the world can relate to juggling a ton of things on their plates.  "Women see themselves in these powerful female characters," Blige told Entertainment Weekly "I know I see myself in them."
She also explained that Monet has been able to thrive because she's always one step ahead of everyone else. "Women are always ahead because we have so much to deal with," she explained to USA Today We have children … that's just how we're built. We're always strategizing for survival."