'Power Book II: Ghost': Mary J. Blige Says Monet's Wardrobe Is Inspired by Her Own Personal Style
Power Book II: Ghost follows Tariq St. Patrick (Michael Rainey Jr.) in the months following his father's death. However, the story also puts a spotlight on his new boss, drug queenpin, Monet Tejada (Mary J. Blige). Cold-hearted and cutthroat, Tariq has unwittingly found himself at the mercy of Monet and the Tejadas.
In addition to Monet, the organization is run by her husband, Lorenzo (Berto Colon), who is serving a lengthy prison sentence. The couple's three children, Cane (Woody McClain), Diana (LaToya Tonodeo), and Dru (Lovell Adams-Gray) are also deeply involved.
In addition to hinting at Monet's backstory, Blige has revealed how her own personal style inspired her character's wardrobe.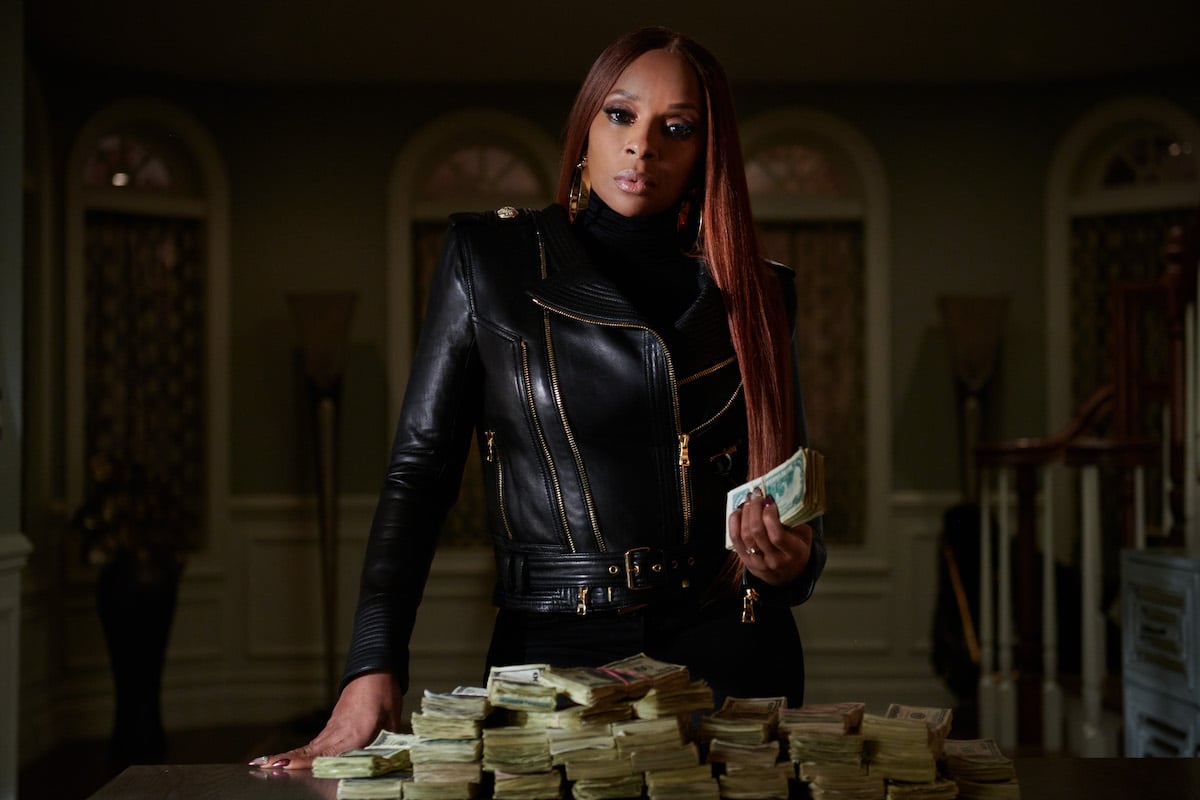 Monet's backstory will be revealed in 'Power Book II: Ghost' Season 2
As thrilling and enticing as it's been to watch Monet, much of the character is still shrouded in mystery. We know that the Tejadas have dominated the streets for some time, but we know little else about Monet other than the fact that she hails from Brooklyn.
Power creator Courtney Kemp has revealed via Instagram Live that the queenpin's backstory will be explored in Ghost Season 2.  "She has to do it alone now and she knows how, because she was the one showing (her husband) how to do it," Blige told USA Today. "Women are always ahead because we have so much to deal with. We have children … that's just how we're built. We're always strategizing for survival."
Mary J. Blige's personal style influenced Monet's wardrobe
Born in New York and raised in a Yonkers housing project, the My Life singer knew exactly who Monet was. She was also able to lean into her signature elevated street style to influence Monet's stunning wardrobe.
"Sometimes I feel like looking like a drug dealer, sometimes I feel like a classy lady," she told InStyle. However, it was the power that Monet wields that truly enticed Blige. "Women see themselves in these powerful female characters," she told Entertainment Weekly "I know I see myself in them." 
Now that Monet will likely go to war with Lorenzo in season 2, we're going to see her power increase or diminish.
Mary J. Blige refused to wear blonde hair as Monet Tejada in 'Power Book II: Ghost'
Blige was more than happy to lean into her personal style when it came to making sure Monet was dressed to kill. However, the Grammy award-winning singer drew the line at her signature blonde hair. "Instead of giving her a bang and covering her face, I want people to see her expressions — like, 'I'm not hiding, don't f*** … excuse me, don't play with me,'" she told InStyle. "And the red is a sign of fire." She tucks a honey-colored strand behind her ear. "I didn't want blond hair, because that's my sh**."
Though Monet is very different from Blige, The Umbrella Academy actor says it was easy to set into the role. "It was easy to put this character into play, because I know what Power is about," she explained to the Blige told the LA Times. "I grew up in the inner city, in the projects. I've seen what it really is, and Courtney [Kemp] and 50 have been so brilliant in showing it."