'Power Book II: Ghost': Mary J. Blige Was a Fan of 'Power' Long Before She Was Cast on the Show
Power Universe fans rejoiced when Mary J. Blige joined the first spinoff series Power Book II: Ghost. Blige portrays Monet Tejada, a queenpin who reluctantly entrusts Tariq St. Patrick (Michael Rainey Jr.) with selling her family's product on his university campus.
Vicous and cold-hearted, in addition to keeping Tariq on a short leash, Monet also rules her three children, Cane (Woody McClain), Diana (LaToya Tonodeo), and Drew (Lovell Adams-Gray), with an iron fist. It turns out the "My Life" singer has been a fan of Power since the beginning.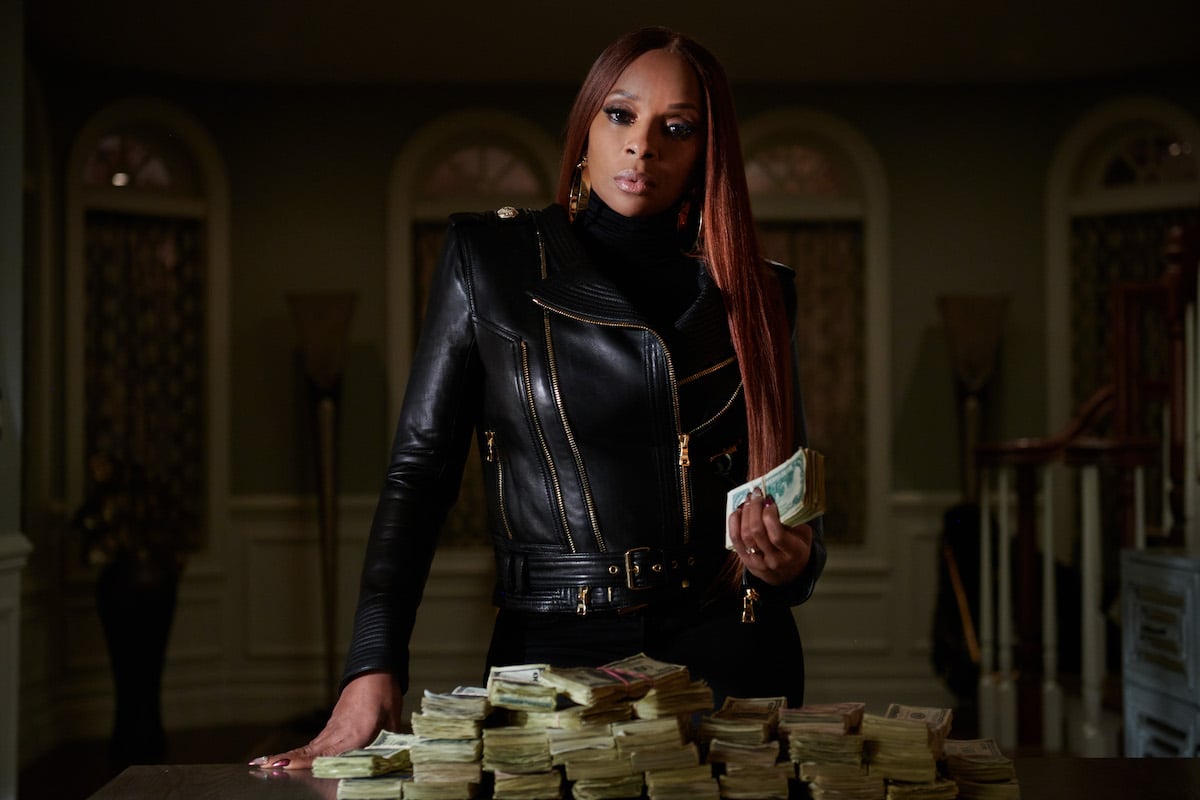 RELATED: 'Power Book II: Ghost': Mary J. Blige Explained Why People Hated Tariq at First
Mary J. Blige was nervous about starring on 'Power Book II: Ghost'
Though Blige has showcased her acting chops in films like I Can Do Bad All By Myself and Mudbound, she was terrified to slip into Monet's furs. After all, the Power Universe's fan base isn't anything to play with.
"I was nervous, you know, my first time out on Power acting," she explained on The Angie Martinez Show. "But I knew the character so well, so I was like … 'Wow, I'm just gonna go out there and do it.' And when I saw the response to the first season, I was like, 'Wow, OK. I really know how to do this.' So now it's just giving me confidence for the second season where Monet is just going off."
Now, Power fans are completely invested in Blige's character.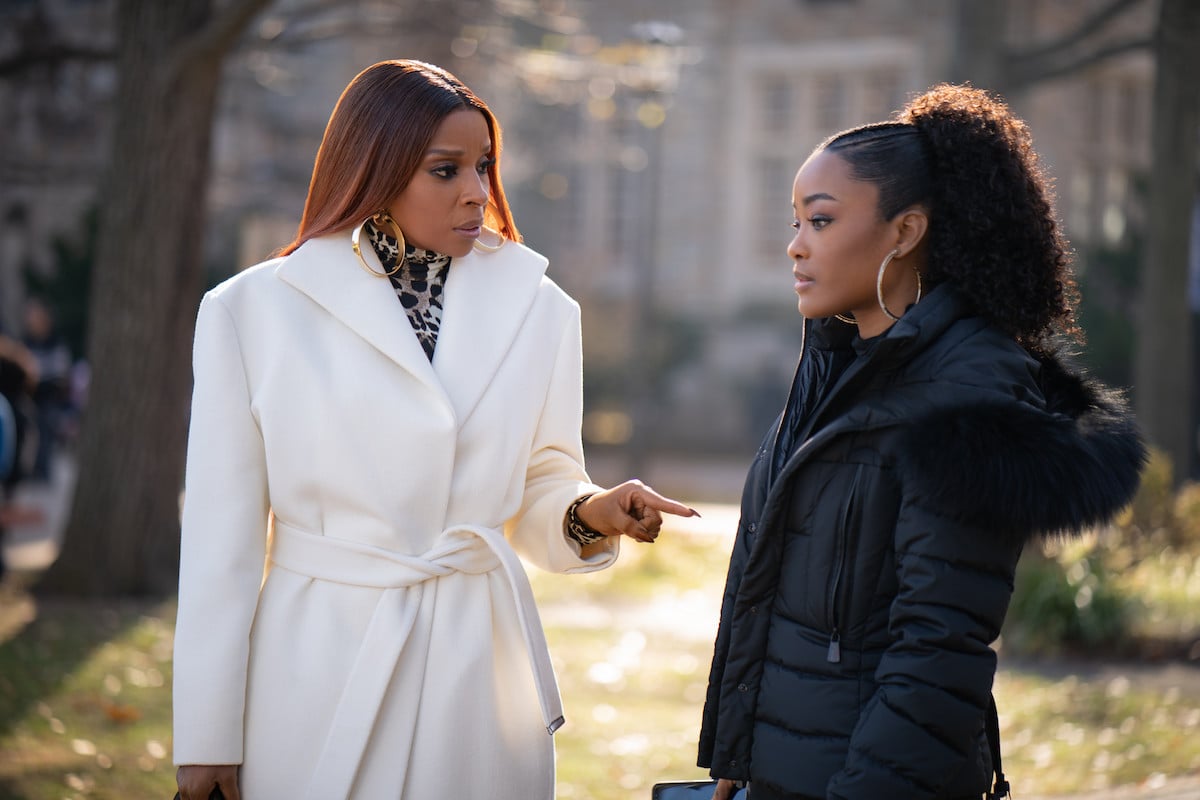 RELATED: 'Power Book II: Ghost': What Is Mary J. Blige's Salary for the Show?
Mary J. Blige was a fan of 'Power' long before 'Power Book II: Ghost' was announced
Blige adored the Power Universe long before she snagged the role of Monet. The world of Power has always been very familiar to her. "Everyone woman I know is a Monet, a hustler, my mum's a hustler, a single-parent mum raising all of her children by herself in a hood, male-dominated," she told Deadline via Express.
She also could see herself in her character. "That's part of being Mary J. Blige….The fact that she is a strong single parent, a woman trying to survive,  I've known this woman all my life," the singer/actor told NBC's Portland affiliate King 5. "I'm from the projects, so that's all I've seen is Monets and Ghosts. That's why I'm such a huge fan of the show. "
RELATED: 'Power Book II: Ghost': Monet Tejada's Backstory Will Be Revealed in Season 2
Monet Tejada could have a brand new enemy in 'Power Book II: Ghost' Season 2
As vicious as Monet proved herself to be in the first season, she will have to have her wits about her when the second season begins. It appears that Monet might have made herself a new enemy in her husband, Lorenzo (Berto Colon). We watched the tension between the couple in season one, as Monet asserted more power over her incarcerated husband. Moreover, her affair with slain NYPD Officer Rameriz and a potential new affair will likely come to light sooner rather than later.
"The patriarch of the Tejada organization, Lorenzo, has been calling the shots for the drug organization — even from inside," a recent Starz press release stated. "But as Monet continues to flex her independence — and a desire to protect her kids from the game– Lorenzo's need to control brings them into conflict. Lorenzo becomes intrigued by some secrets Monet has been keeping from him– and a conflict grows that threatens to split the Tejada family in two."
If Lorenzo uncovers Monet's affair, it's going to be a bloodbath.