'Power Book II: Ghost': Mecca Actor Addresses Whether Ghost Is His Brother
Power fans spent six seasons with James "Ghost" St. Patrick (Omari Hardwick), but it can be argued that none of us really knew him at all. So much information has come out about him has come out on Power Book II: Ghost, the second story of the Power Universe, even after Ghost's death. This raised speculation about the possibility that Ghost and Mecca are brothers. However, those theories have since been debunked.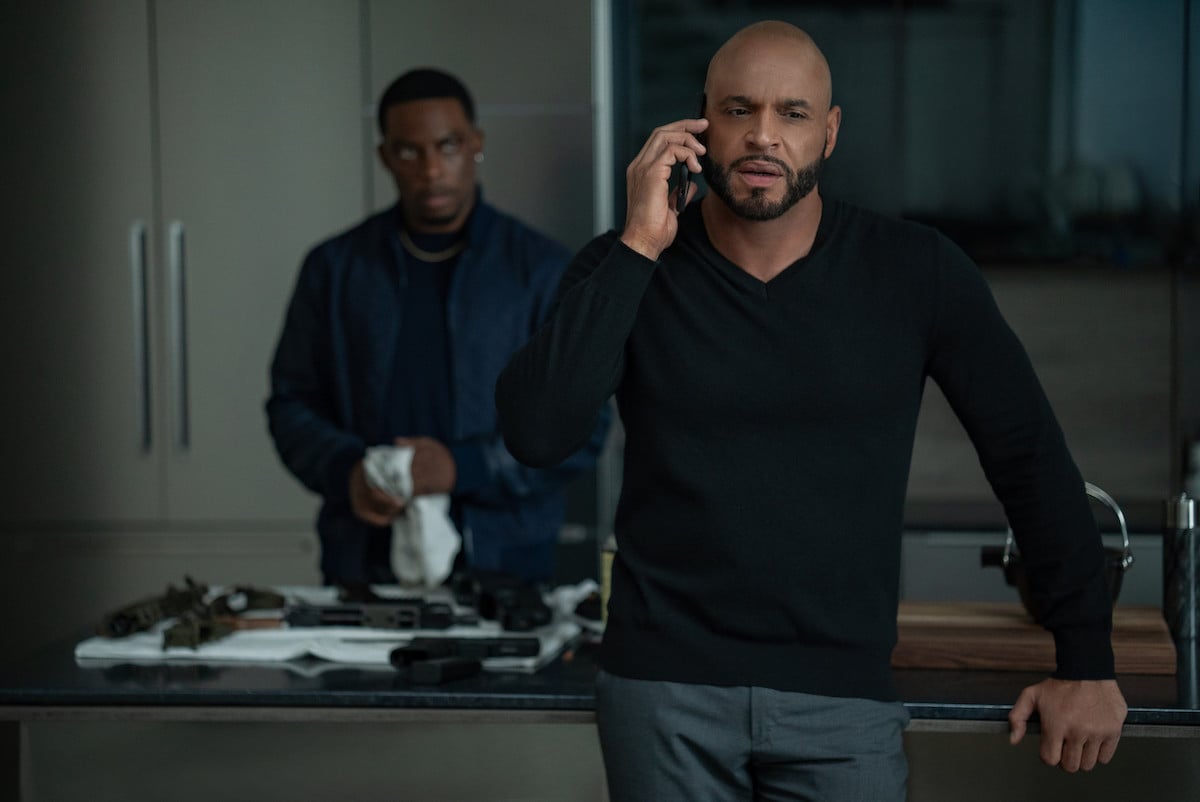 Daniel Sunjata said Ghost and Mecca are not brothers
Sunjata, who plays Mecca, told This Is 50 that Mecca and Ghost are definitely not brothers, or even relatives for that matter, despite speculation otherwise. "I got direct confirmation from Courtney that that just was not true," he said, referring to show creator Courtney Kemp, who also showran the series up until its latest season. Representatives for Kemp did not immediately respond to requests for comment.
"But what I did think was cool was how they tied Mecca's arc all the way back to Lobos and that there were things Mecca did, which involved ratting, being a snitch, that ultimately resulted in Ghost's death," Sunjata added. "That made Mecca's relevance to the 'Power' Universe so exponentially more significant, and I thought that was really cool."
Theories first emerged after the mysterious Mecca was introduced in Power Book II: Ghost Season 2. Speculation only grew the more viewers learned about him, including his past in the military — something he and Ghost's brother appeared to have in common. But now, we can finally put those rumors to rest thanks to Sunjata.
RELATED: 'Power Book II: Ghost' Boss Courtney Kemp on What She'd Like to Do at Netflix
Next on 'Power Book II: Ghost'
In a separate interview, Kemp spoke about what to expect next on Power Book II: Ghost. In the latest episode. Monet Tejada (Mary J. Blige) was forced to kill Mecca in order to save her family. She was at his penthouse about to make her move when Lorenzo Tejada (Berto Colon) ambushed who he thought was Mecca and wound up fatally shooting Zeke Cross (Daniel Bellomy). Monet was crushed when she received the news of Zeke's death.
"She's going to be a very different person next year," Kemp told TVLine of Monet. "Next season, the version of her that was trying to hold onto control in her world, that's gone now. That's over.
"The plan's gone. Her son's gone," she continued. "And if you were watching all along, she preferred him, did she not? She preferred him to her other kids. So now the chickens will come home to roost in terms of how she treated those children, in terms of what she was hoping for her future, all of that. And plus, her husband is guilty of the crime! There is that. She's going to find out in a big way and that's going to be… well, I'll leave that for Season 3."
'Power Book II: Ghost' Season 3 is now in the works
Although the show only recently went on break, the third season is already in the works. Production killed off in January, right ahead of the season 2 finale. While the release date for Power Book II: Ghost Season 3 is still uncertain, it seems possible that it could return as early as 2022 due to the fact that it's already filming. In the meantime, check out the recently-released Power Book IV: Force now on Starz.
RELATED: 'Power Book IV: Force': Omari Hardwick Reacts to Post About Tommy's Spinoff