'Power Book II: Ghost': Is Mecca Ghost's Brother?
Some 'Power Book II: Ghost' fans are convinced that Mecca and James St. Patrick are brothers. Here's what we've been able to gather.
The second season of Power Book II: Ghost has kept fans talking with its many twists and turns. This season chronicles the aftermath of Jabari Reynolds' murder, following Tariq St. Patrick as he works to ensure his and Cane Tejada's involvement remains unfound. But of course, there are complications.
The show has also brought a mysterious character named Mecca into the fold. It seems he could be a threat to Tariq, but there's a theory floating around that Mecca could turn out to be Ghost's brother. Let's unpack it, below.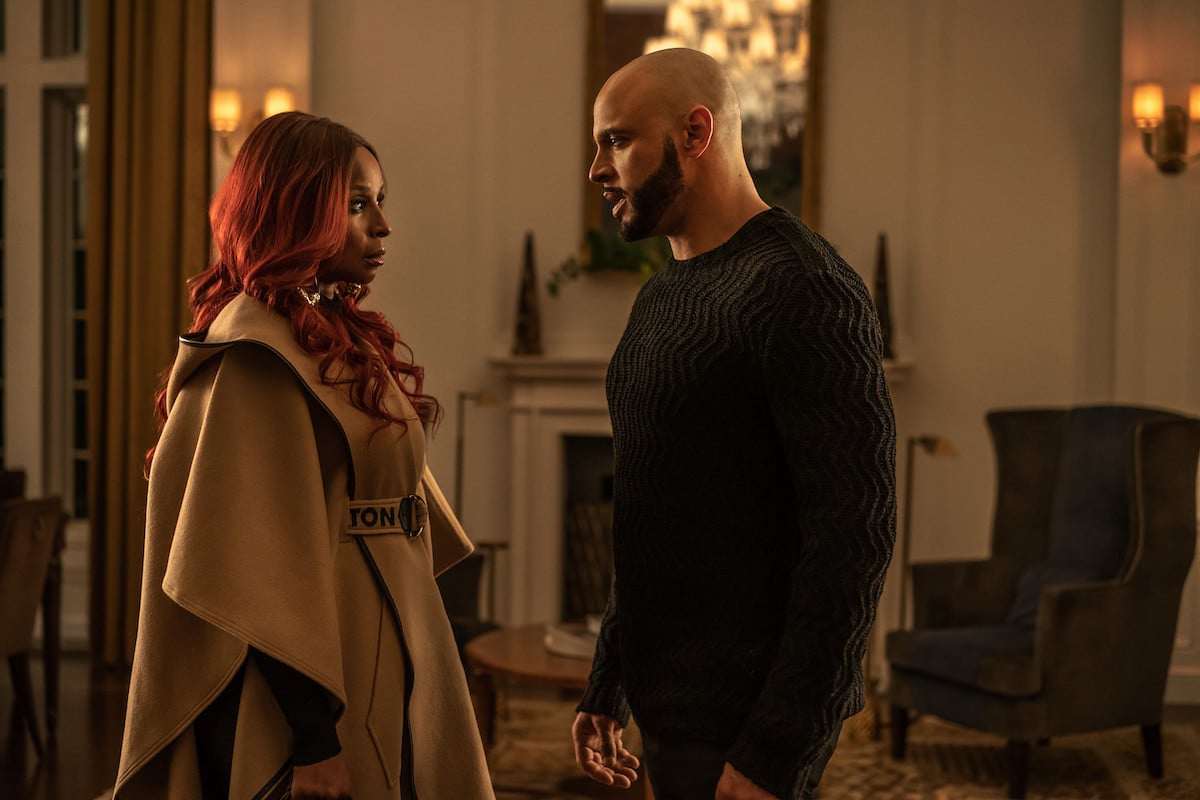 Who is Mecca in 'Power Book II: Ghost'?
Mecca touched down in the first episode of Power Book II: Ghost Season 2. Played by Daniel Sunjata, he's a drug supplier who returns to his hometown of New York City to hustle.
"He is calculated, manipulative, and dangerous," Deadline reports. "Mecca conveniently reemerges in New York at the exact moment the Tejadas need to fill the void of a new product supplier. But when his mysterious past starts to become exposed, it reveals the drug business might not be his only end game with this family."
It turned out that Mecca not only has a past with queenpin Monet Tejada, but he's the birth father of her "nephew" Zeke Cross. It was a major twist that rattled viewers, and on top of that, there are still secrets left to uncover.
Is Mecca Ghost's brother?
One of the most popular theories surrounding Mecca is that he's the brother of the late kingpin James "Ghost" St. Patrick. According to The Sun, show creator Courtney Kemp hinted once hinted on Instagram Live that Ghost may have had a brother, but fans never saw him before Ghost's death in Power's sixth and final season.
A separate Instagram Live with Kemp suggests Mecca and Ghost are not brothers. But she did tease that they might have known each other, telling viewers to "stay tuned" when asked about any connection between them during a Q&A session.
Kemp on what's next on 'Power Book II: Ghost'
In the latest episode of Power Book II: Ghost, fans watched Mecca pile on the pressure as he tried to get Monet to divorce Lorenzo. While she initially intended to leave with him, Lorenzo's sudden release from prison has complicated everything. She finally decided in the latest episode of Power Book II: Ghost that it was best to call things off with Mecca, but he doesn't take it well.
Offering a teaser for the next episode, Kemp said on Instagram Live, "The next episode is about making decisions for other people. And you're going to learn more about the fate of Yaz St. Patrick."
Fans can watch the show on Starz at 8 p.m. ET on Sundays. It'll be followed by the premiere of Tommy Egan's Power Book IV: Force on Feb. 6, 2022.