'Power Book II: Ghost': Mecca Is Based on a Real-Life Person
Power Book II: Ghost has introduced a couple of sensational characters this season. Monet Tejada's (Mary J. Blige) high school sweetheart has reentered her life, shaking the table in the process. Dante aka Mecca (Daniel Sunjata) has made his presence known from the beginning.
Now it appears that he's gotten Monet, Cane (Woody McClain), and Zeke (Daniel Bellomy) under his thumb. Mecca is sinister and conniving, and he's also based on a real-life person.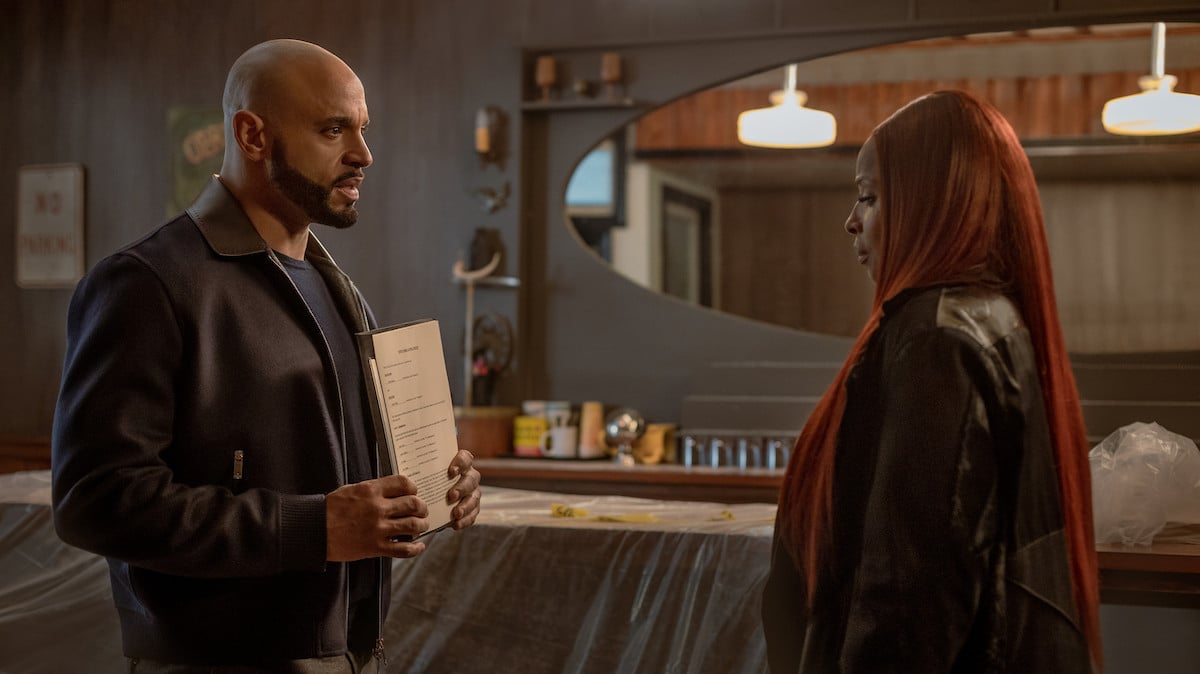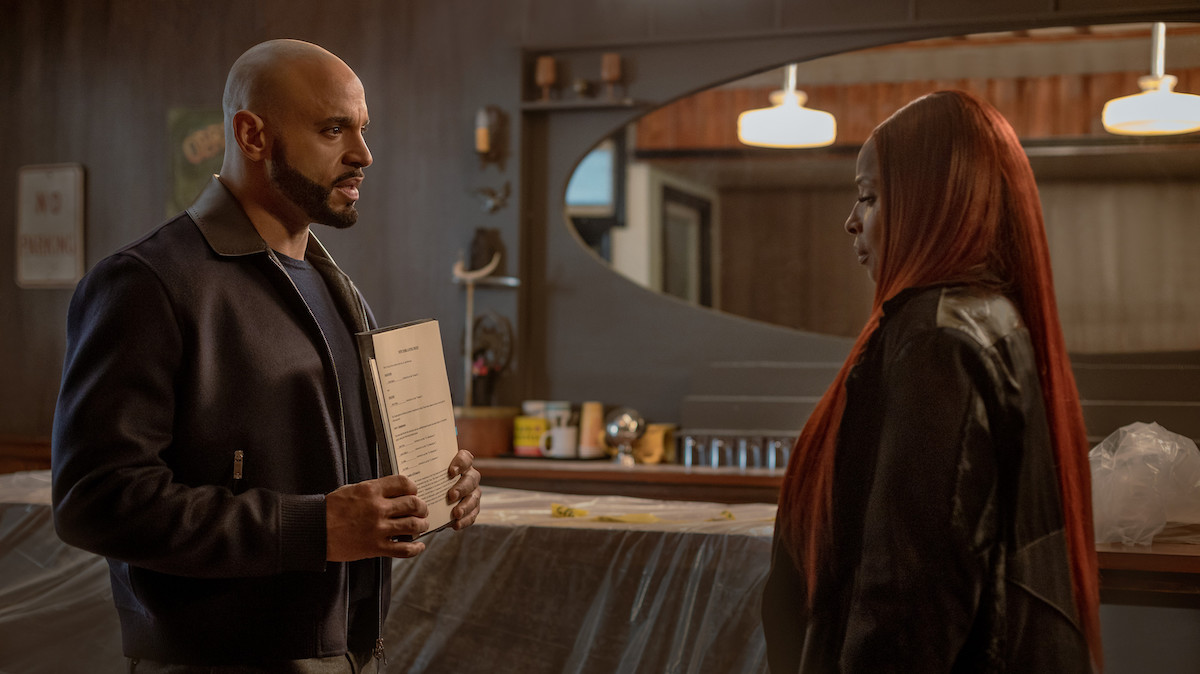 Mecca has a very dark agenda on 'Power Book II: Ghost'
From the moment Mecca stepped back into Monet's life, she was apprehensive of him, and she should have kept that energy. After all, she doesn't really know who he is and he's certainly not the same teenager she knew 20 years ago. Moreover, it's clear he won't stop at anything to get to know his son, Zeke, even at Monet's expense.
"In brief, Mecca is introduced in the very first episode," Sunjata told TV Fanatic before season 2 began. "His place is revealed as the episodes unfold, but I can say he comes in with an agenda. He's pretty much willing to do anything that he has to do in order to produce the desired outcome and gets a little messy."
Now in the season 2 finale, it appears that Mecca will show his hand. The official description for the episode which is titled, "Love And War" reads, "Tariq refuses to give up on his loved ones. Tariq must help Monet save her own family. Monet, finally seeing the whole board, must move quickly to protect her family from Mecca."
Mecca is based on a real-life person
Mecca may seem like a fantastical person. He's clearly come a long way from the Dante that Monet knew in Brooklyn. "He is calculated, manipulative, and dangerous," his character description reads Deadline. "Mecca conveniently reemerges in New York at the exact moment the Tejadas need to fill the void of a new product supplier. But when his mysterious past starts to become exposed, it reveals the drug business might not be his only end game with this family."
However, the drug lord/informant is based on a real-life person, Whitey Bulger. Bulger was a crime boss and FBI informant who led the Winter Hill Gang in the Winter Hill neighborhood of Somerville, Massachusetts. During a recent Instagram Live, Power Universe creator Courtney Kemp told fans, "The FBI let him continue his business while he was being a snitch." However, Bulger eventually went fugitive and had to be hunted down.
Mecca has one major weakness on 'Power Book II: Ghost'
Despite the fact that we know Mecca wants Monet and Zeke under his thumb and in his control, he does have one major weakness that may ruin everything for him. Not only is he an informant, but his lust for Monet has also clouded his thinking.
"Mecca is just head over heels over Nene — that's what he calls her," Blige told TVLine. "Like, that's his girl. He gets sloppy when it comes to her." She added,  "He's in love with Monet. Monet is like, 'I remember. I like you still.' But he's in love with Monet."
In fact, based on the trailer for the season finale, and because Kemp told fans to expect more deaths, we don't believe Mecca is going to make it out of season 2 alive.