'Power Book II: Ghost': Method Man Says Reunion With Redman Gives 'More Layers' to His Character
Longtime collaborators Method Man and Redman have reunited for Power Book II: Ghost, where the two portray brothers. During a recent interview, Davis MacLean's actor teased how the reunion would show viewers another side of his character.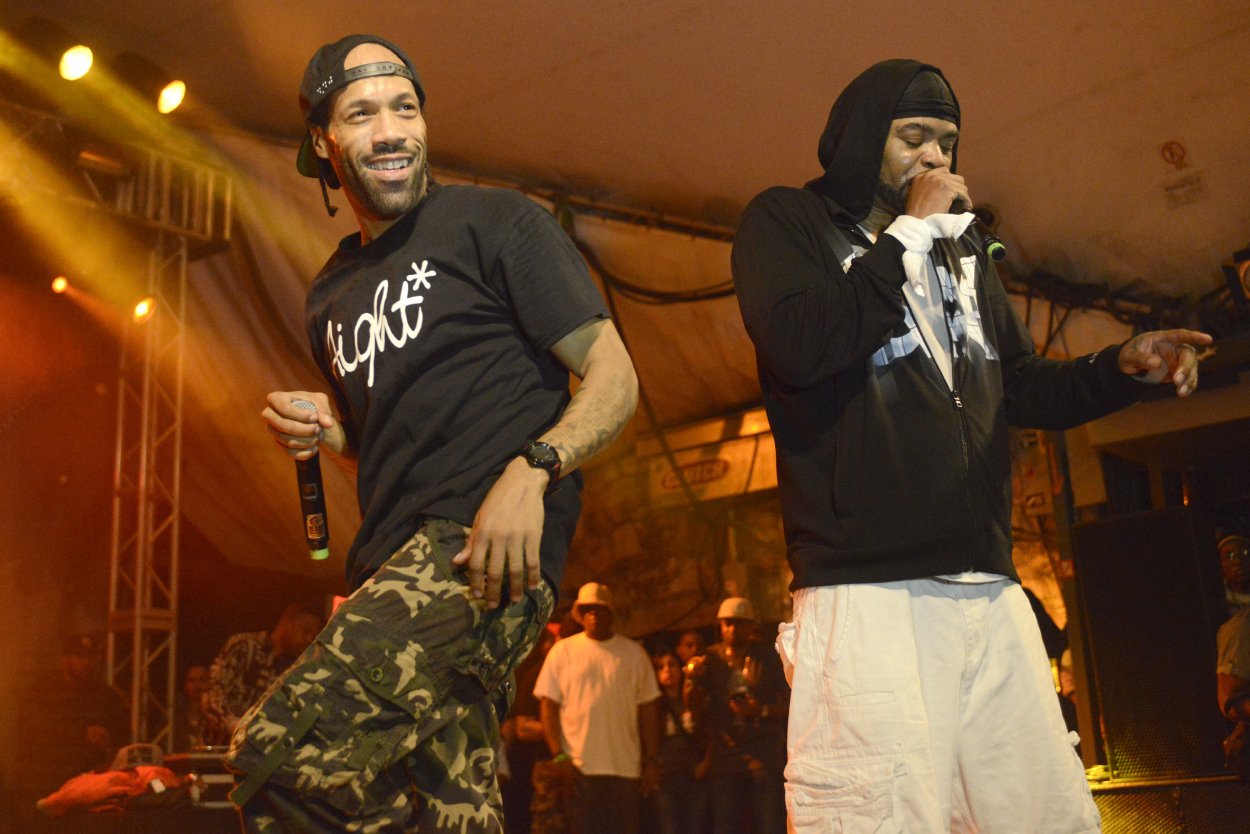 Method Man portrays lawyer Davis MacLean in 'Power Book II: Ghost'
Needing someone to defend his mother following her arrest for the murder of James St. Patrick (Omari Hardwick), former US attorney Tameika Washington (Quincy Tyler Bernstine) suggested Davis MacLean (Method Man).
Initially wary, he eventually agreed after Tariq (Michael Rainey Jr.) announced his representation on social media. Due to the pressure, he gave in and began defending his mother for $50,000 a week.
RELATED: 'Power Book II: Ghost': Method Man Was Shocked by His Role on the Show
Although the lawyer does get Tasha (Naturi Naughton) the same plea deal she had previously, he demands she tell the truth. However, she refused.
During the trial, Tariq exposed Cooper Saxe (Shane Johnson) for being at Truth with a gun the night of his father's murder, and his mother agreed to placement in witness protection if she testified against Tommy Egan (Joseph Sikora). Following the trial, the lawyer and Saxe decided to work with each other.
He reunites with a longtime collaborator for Season 2
In a Nov. 2021 interview with Digital Spy, shortly before Power Book II: Ghost Season 2 premiered, Clifford "Method Man" Smith talked about the "little tinge" of backstory the viewers would learn about his character, defense lawyer Davis MacLean.
Method Man explained the lawyer vaguely mentioned having a brother to his client, Tasha St. Patrick, during season 1, and showrunner Courtney A. Kemp wanted to explore the storyline more. Therefore, she reportedly asked Method Man if he wanted to work alongside longtime collaborator Reginald "Redman" Noble as brothers.
The actor explained he happily signed off on it and believes the storyline will allow viewers to see a different side of him. "They haven't seen this side of him where he's dealing with his blood, his family," he noted, referring to it as a "nurturing" and "caring" side.
Additionally, he pointed out that he has love for the rapper and thinks his presence "gives way more layers to the character."
As the two have worked together several times throughout the past couple of decades, the actor knows they "play so well off of each other," noting they had a "flawless" first take during their last project, Jay and Silent Bob Reboot (2020). He also confidently believes the viewers will "be pleasantly surprised" to watch this collaboration.
Finally, Method Man teased what fans can expect from the lawyer during season 2, revealing he's trying to get his brother, Theo, out of prison using the "honest" and "legal" way.
They have worked together several times since the '90s
One of the East Coast rappers' first music collaborations included the late Tupac Shakur's 1996 song, "Got My Mind Up," and Redman's "Do What Ya Feel," released the same year.
Redman continued to appear on Method Man's solo albums and projects with hip-hop group Wu-Tang Clan. In 1999, two were a part of Jay-Z's Hard Knock Life tour, where they recorded Blackout!
RELATED: 'Power Book II: Ghost': Mary J. Blige Had a Ton of Feelings About Working With Method Man Again
The project's success catapulted their mainstream breakthrough as a duo, and they landed film How High (2001), short-lived Fox sitcom Method & Red (2004), and an endorsement deal for deodorant Right Guard.
They released another collaborative album, Blackout! 2 (2009), and toured together. The duo most recently reunited for Jay and Silent Bob Reboot (2020).