'Power Book II: Ghost': Method Man Was Shocked by His Role on the Show
Power Book II: Ghost chronicles the life of Tariq St. Patrick (Michael Rainey Jr.). In the aftermath of his father James St. Patrick's (Omari Hardwick) murder, Tariq's mother, Tasha (Naturi Naughton), is arrested. To earn money for her criminal defense lawyer, Davis MacLean (Clifford "Method Man" Smith), Tariq began selling drugs for the Tejada family.
From what we learned in the first season of Power Book II: Ghost, there is very little Davis won't do to win. However, as ruthless as Davis is, Method Man was still stunned when he was offered an audition for the role.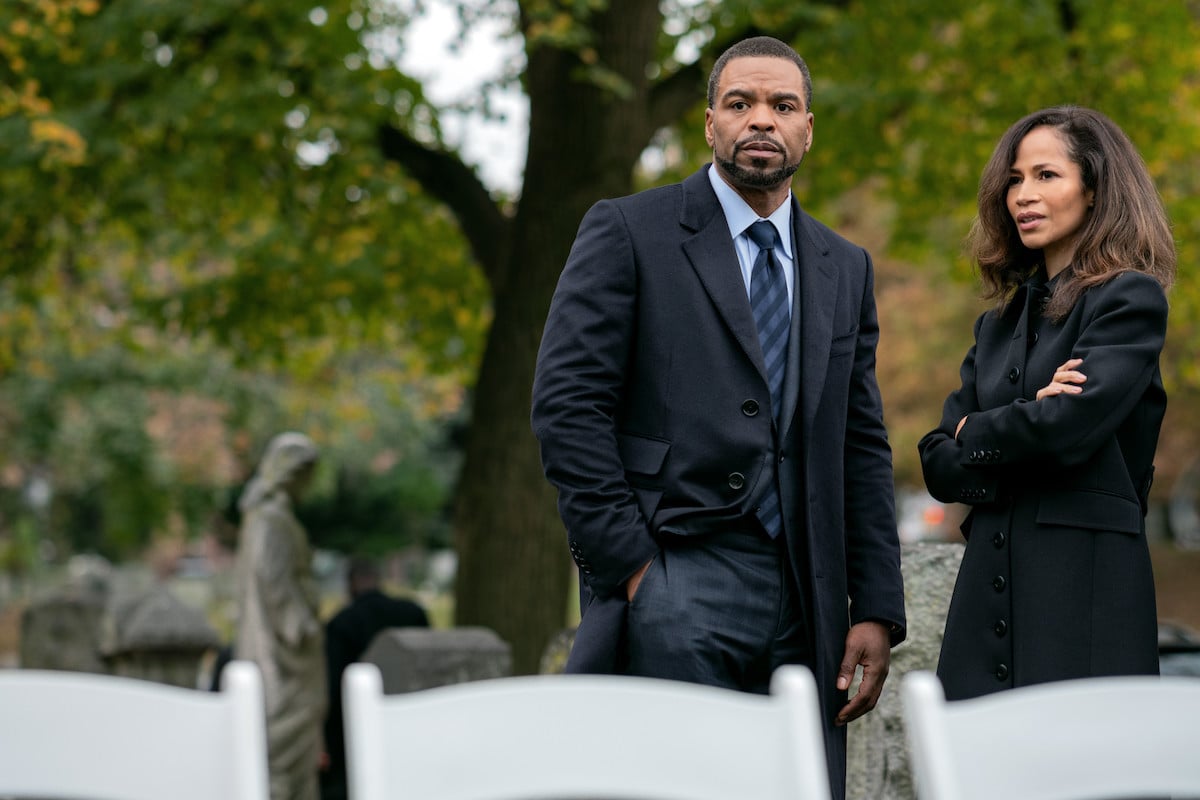 RELATED: 'Power Book II: Ghost' Season 2: Release Date, Plot Details, and Everything Else We Know
Redman has been cast as Method Man's brother on 'Power Book II: Ghost'
Now that Davis has won his case and gotten Tasha released, we will learn more about his backstory in Power Book II: Ghost Season 2. Redman, whose name is Reggie Noble, has joined the cast with his Wu-Tang Clan group member. Redman will star as Theo Rollins, Davis' older brother.
"Theo Rollins used to run the streets with his little brother, Davis MacLean," the character description reads. "But now, they sit on opposite sides of the law with Theo serving an extensive prison term, and Davis, off his win in the Tasha St. Patrick case, now the biggest defense attorney in New York City. They both know, had the past played out differently, Davis could be locked up alongside his big brother, but Theo questions if the guilt's enough for Davis to keep his promise.
RELATED: Power Book II: Ghost: Mary J. Blige Says She Was Nervous to Star on the Show
Method Man was shocked by his role on 'Power Book II: Ghost'
As a rapper who has had roles on shows like Oz and The Wire, Method Man is known for playing characters who are a bit rough around the edges. Davis certainly isn't a choir boy. From his philandering to his love of money, he's not exactly a saint. However, he's still very different from the roles that Wu-Tang rapper has portrayed in the past.
"When my agent first told me about the audition, I thought okay, do I have to dust off my guns, steal some money, kill something and he was like, 'actually, it's a lawyer' and I'm like 'absolutely, I can do a lawyer'," he told NBC's Portland affiliate King 5.
Method Man said he's been a fan of the Power Universe for years because of the characters. "It's not just the sexy or the eye candy or a thug, or a crooked cop," he explained. "These are people who are prominent members of their community, just trying to figure things out."
RELATED: 'Power Book II: Ghost' Starz Just Revealed New Details About Season 2
When will 'Power Book II: Ghost' Season 2 be released?
Fans anticipate how Davis will navigate his new partnership with Saxe, especially since his brother Theo appears to be out for revenge. Though filming for the second season of Power Book II: Ghost has been underway for some time, and we know that Redman and Method Man have already done their scenes together, there is no news on when the second season will drop.
"The truth is, COVID 'f-ed' up our first season in terms of how we were going to originally release it," Shane Johnson who plays Cooper Saxe in the Power Universe told Tea with Tia on Instagram Live. "We did five and five, and that was never the design. But because of COVID we got shut down for, like, five or six months."
Thankfully, it appears that Power Book II: Ghost will drop before the end of the year.