'Power Book II: Ghost': Michael Rainey Jr. Explained Why People Are so Obsessed With the Series
Power Book II: Ghost, the first spinoff in the Power Universe is getting just as much love as the original series. The show follows Tariq St. Patrick (Michael Rainey Jr.), a college student and burgeoning drug dealer in the aftermath of his father, James "Ghost" St. Patrick's (Omari Hardwick) murder.
In the first series, we watched Tariq come to hate his drug kingpin father. However, in Ghost, we are seeing him slowly transform into his father, while coming to the realization that they are more alike than he could have ever imagined. Though Tariq was a villainous character in the original series, Rainey is explaining how his character has grown on people and gotten them obsessed with Power Book II: Ghost.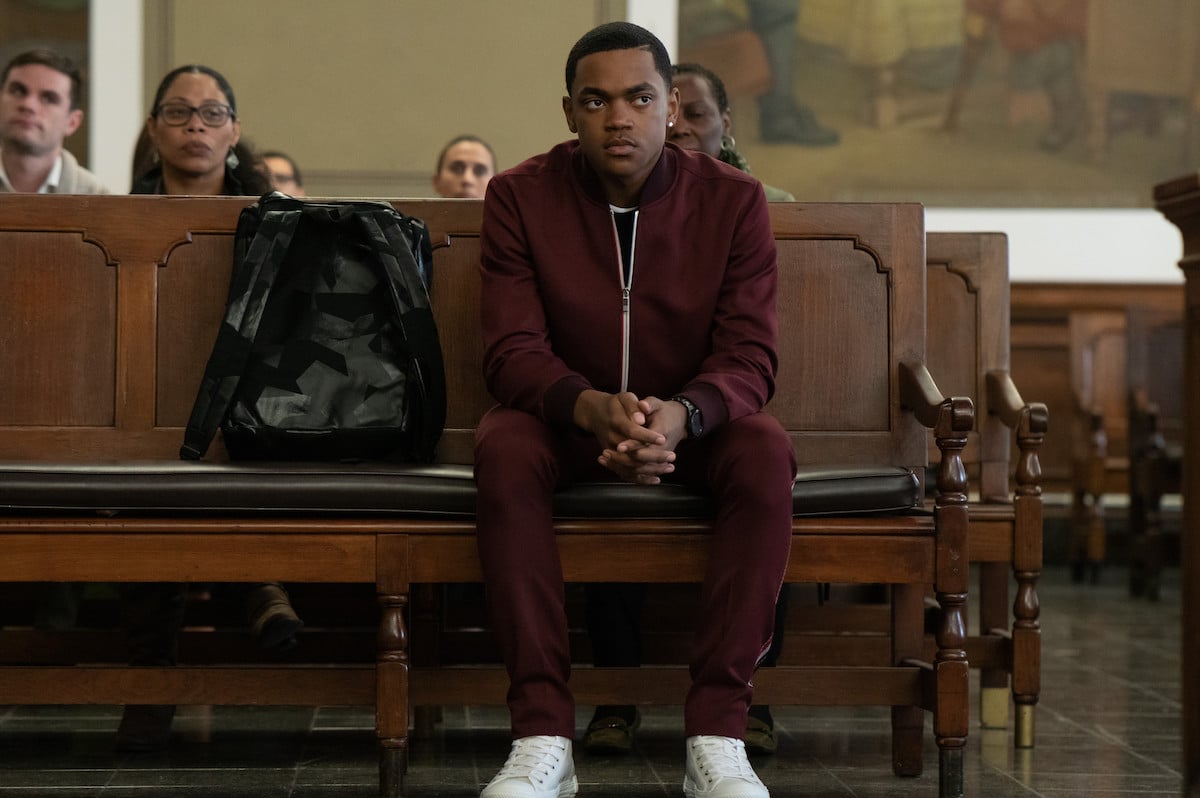 When is the 'Power Book II: Ghost' Season 2 release date?
While the second season of Power Book II: Ghost began filming in New York in January 2021, Starz network was quiet about a release date for quite some time. After all, the coronavirus (COVID-19) pandemic had shifted the entire Power Universe filming schedule. In summer 2021, Rainey posted a photo of himself shrugging on Instagram. He captioned it, "Me every time someone asks me when season 2 is dropping😂 IDK YET!! #powerbookiighost."
However, a few weeks later, Starz network took fans out of their misery by revealing that new episodes will be dropping in November 2021.
Michael Rainey Jr. explained by people are obsessed with 'Power Book II: Ghost'
Following the events of Power, especially following the death of his twin sister Raina (Donshea Hopkins), Power fans were no fans of Tariq. Rainey explained that his character was so hated that he even started receiving death threats on social media. In fact, many Power Universe fans were vocal about their disdain for a Tariq-focused spinoff series.
Luckily, Rainey and the premiere of Power Book II: Ghost proved everyone wrong. Now the 20-year-old actor says he has an inkling about why people are obsessed with the drama series. "It's the realness for me," he told Entertainment Weekly. "Even though it's very crazy and insane and outlandish, a lot of this stuff that's happening on the show happens in real life. Someone can relate to at least one thing each of these characters are going through. Especially now, with the characters being in school now, they get to relate to what these kids are experiencing. When you can relate and you to get connected, it's easy for you to fall into the trap of the show."
What is 'Power Book II: Ghost' Season 2 about?
Now that we know when Tariq will return to our small screens in Power Book II: Ghost, fans are scrambling to find out what they expect to see in the second season of the series. It appears that following the death of his professor Jabari Reynolds (Justin Marcel McManus), Tariq's criminal life and life as a student will come crashing together.
"Where we had begun an encroachment of his drug life into his school life with the incidents that took place in episode 8 with the attempt on his life and the body in the pool, now his whole drug life is crashed into his campus life in a real way," Power creator Courtney A. Kemp told Entertainment Weekly. "And Tariq definitely feels like he's walking around as a ticking time bomb. His relationships are going to get more complicated, and while that's all happening, he's still got a love life."
Fans are also speculating that we might see some crossover between Ghost and the forthcoming Tommy-focused spinoff, Power Book IV: Force starring Joseph Sikora.