'Power Book II: Ghost': Michael Rainey Jr. Felt a Lot of Pressure Before the Show Began
Michael Rainey Jr. felt a lot of pressure before 'Power Book II: Ghost' aired.
Power Book II: Ghost has been an absolute smash success. The series follows the life of 18-year-old Tariq St. Patrick (Michael Rainey Jr.) in the months following his father, James "Ghost" St. Patrick's (Omari Hardwick) death. Over the course of the first two seasons, fans have watched Tariq navigate his work as a drug dealer and his life as a college student.
Still, as successful as Ghost has been, Rainey said he felt a lot of pressure before the series began.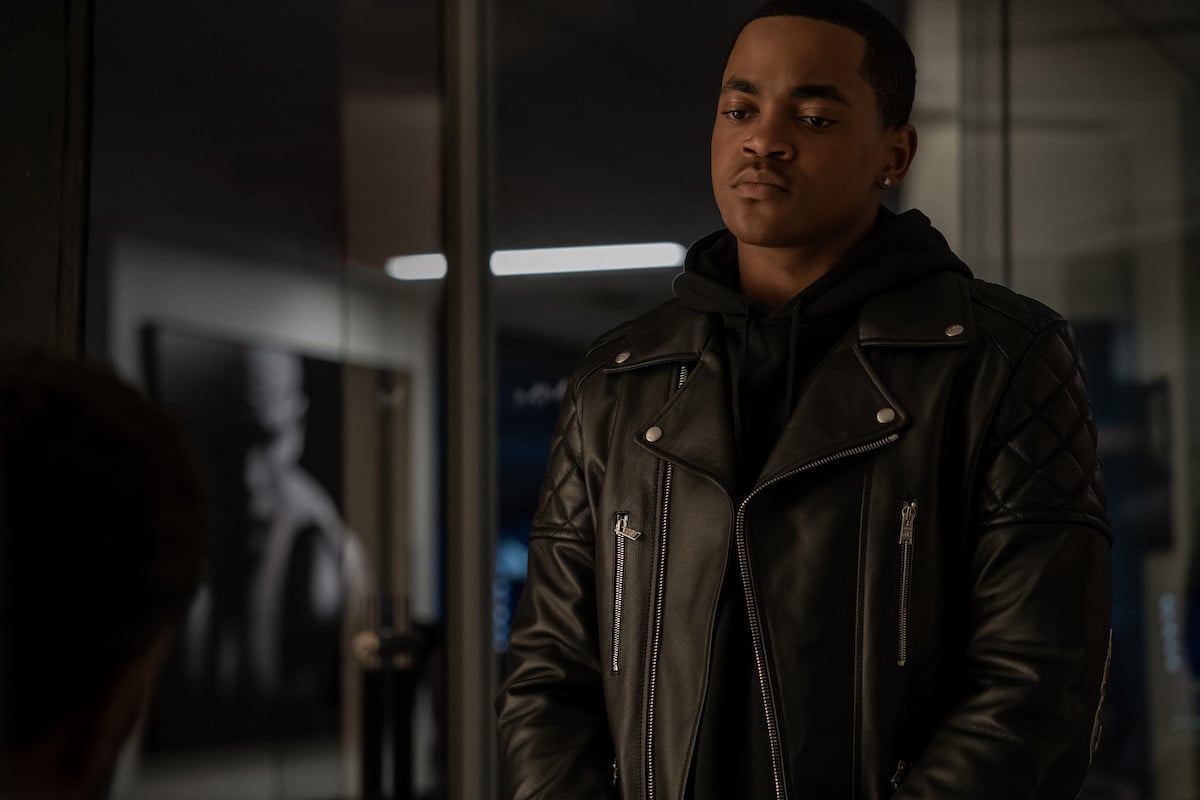 Why did Courtney Kemp choose to focus 'Power Book II: Ghost' on Tariq?
Tariq wasn't exactly a well-loved character when Power ended its six-season run. Therefore, fans were skeptical about embracing a spinoff centering Tariq. However, Kemp had always had this plan in mind.
"I do think that if people get to know this version of Tariq, who is confused and alone and has so much pressure on his shoulders, they will see that all he's trying to do is survive, which couldn't be more relatable," she told Entertainment Weekly before Power Book II: Ghost premiered.
Watching the character grow and transform into an antihero is one of the things that Kemp is most proud of. "That's been really gratifying, that people are seeing him in a little bit of the light that I told you before, which is how I see him," Kemp said. "He has had a pretty rough go and he's made a lot of terrible mistakes, but I think there's also parts of him that really do try and take care of the people he loves."
Michael Rainey Jr. felt a lot of pressure before 'Ghost' began
Still head of the series premiere, Rainey felt the weight of the world on his shoulders, especially considering the success of Power. Thankfully, everyone around him was pushing for the best possible series.
"It really feels great to have people tuning in and really taking us seriously," Rainey told Essence. "At first I was nervous. It was a lot of pressure on me.Being a part of this is dope, but especially having a chance to get the fans to do a 180 and be on Tariq's side a little bit is really dope," he said. "Shout out to the writing team. They did their thing." 
Michael Rainey Jr. was shocked to learn about the spinoff
Not only did Rainey feel a lot of pressure when it came to leading Ghost, but he was also shocked to learn that the spinoff had been greenlit in the first place. "We were in the middle of filming season six, I forgot which episode it was, but [producer] 50 Cent had just shown up on set one day," Rainey told Ash London Live via Express. "He was just there talking to everybody and then he stepped to me and brought me to the side and we were talking. He was like, 'You know soon [you] got this done, you're gonna be the lead of your own show.'" Rainey was taken aback since 50 Cent is known for his sarcasm. "I was like, 'All right, whatever,'" he remembered.
The 21-year-old actor revealed that he had to get Kemp's verification before he realized 50 Cent was telling the truth. "Like a week or two after that [Power creator] Courtney [Kemp] had told me, 'You know, after the show is going to be about you.' And I was like, 'Oh, so 50 wasn't playing around. Like this is real,'" Rainey recalled.