'Power Book II: Ghost': Does Michael Rainey Jr. Have a Girlfriend?
Power Book II: Ghost has become one of the biggest dramas on TV. The series is set in the aftermath of the events of the final season of Power and chronicles Tariq St. Patrick (Michael Rainey Jr.) as he tries to navigate his life as a college student while working as a drug dealer to help get his mother, Tasha St. Patrick (Naturi Naughton) released from prison.
As much as Tasha and her late husband James "Ghost" St. Patrick (Omari Hardwick) tried to keep Tariq on the right path, it's clear from his calculating mind to his ruthlessness that he's following in his father's footsteps. For Rainey, who has starred in every single season of Power from the beginning and now leads Power Book II: Ghost, it's a new opportunity to stretch his acting chops and step into a more adult-like role.
Now that the 20-year-old is in the spotlight in a new way, his personal life has been put under a microscope, but who is he dating?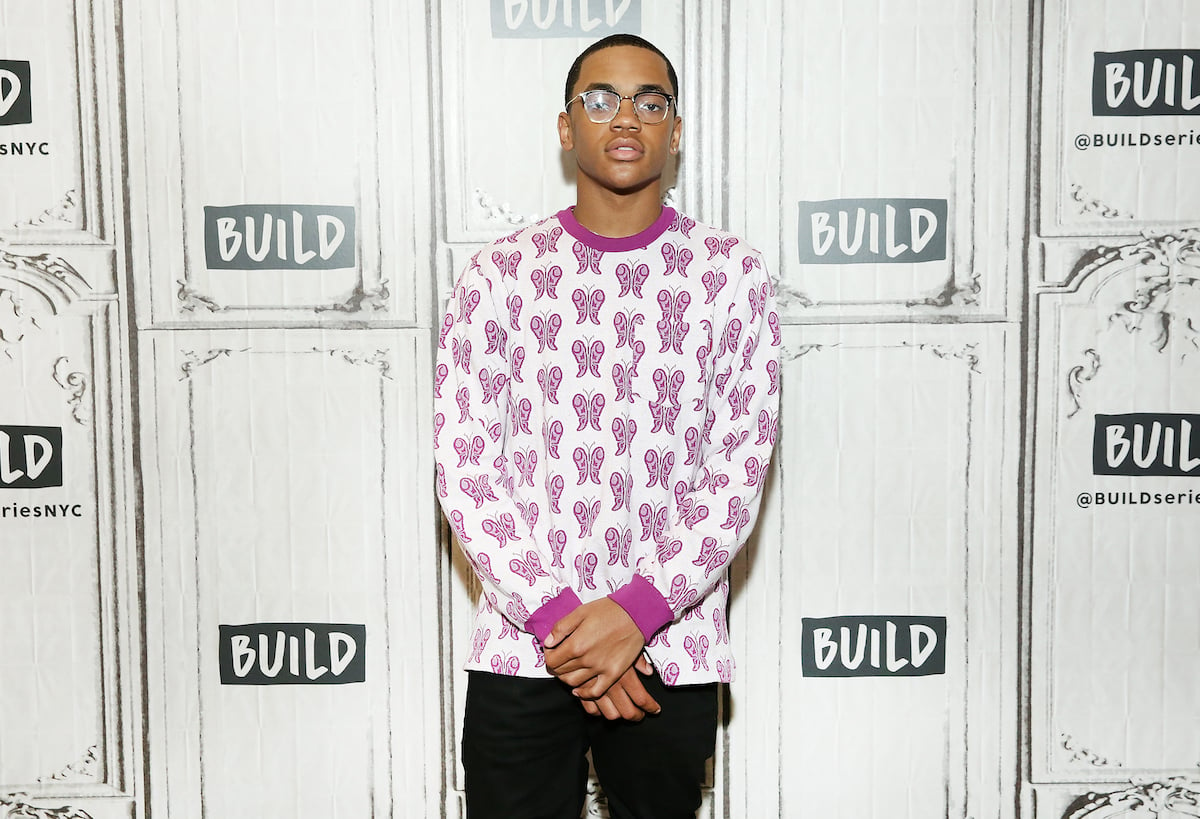 Michael Rainey Jr. was shocked he would be the star of 'Power Book II: Ghost'
Rainey began starring on Power as Tariq when he was just 12. Though his appearances during the first several seasons of the series weren't super memorable, he began to play a major role in the drama series as he got older. As Power moved forward, Tariq uncovered his father's secret life as a drug kingpin, he also learned about Ghost's affair with his high school sweetheart. As result, Tariq began acting out, eventually making choices that would lead to the death of his twin sister Raina (Donshea Hopkins), before turning his gun on his own father.
Still, as much as Tariq evolved on Power, Rainey was shocked to learn that he would be leading the first Power spinoff. "50 Cent had just shown up on set one day," Rainey told Ash London Live via Express. "He was just there talking to everybody and then he stepped to me and brought me to the side and we were talking. He was like, 'You know soon [you] got this done, you're gonna be the lead of your own show.'" Rainey was taken aback since 50 Cent is known for his sarcasm. "I was like, 'All right, whatever,'" he remembered. However, he got a wake-up call a few weeks later.
"Like a week or two after that [Power creator] Courtney [Kemp] had told me, 'You know, after the show is going to be about you.' And I was like, 'Oh, so 50 wasn't playing around. Like this is real,'" he remembered.
What is Michael Rainey Jr.'s salary on 'Power Book II: Ghost'?
Since Rainey's role in the Power Universe has increased exponeitally, his salary for portaying Tariq has as well. During the first season of Power, Rainey was earning $20,000 per episode. By 2018, the 20-year-old was earning $45,000 per episode.
According to Express, Rainey is now being paid double for the first season of Ghost than his previous salary on Power. Variety reports that cable networks pay their leads anywhere between $150,000 to $1,000,000 per episode for a show.
Does Michael Rainey Jr. have a girlfriend?
On Power Book II: Ghost, Tariq is currently stuck between two women, Lauren Baldwin (Paige Hurd), a bougie girl from his college, and Diana Tejada (LaToya Tonodeo), the daughter of drug queenpin, Monet Tejada (Mary J. Blige) who happens to be Tariqs boss.
In real life, it doesn't appear that Rainey is dating anyone at the moment. However, he was in a relationship with Ugandan supermodel Eva Apio in 2019. The pair posted photos of each other on Instagram. However, with Apio being based in the U.K. and Rainey in New York City, it appears that their relationship faded. They've post since deleted all images of each other from social media.