'Power Book II: Ghost': What Is Michael Rainey Jr.'s Net Worth?
Michael Rainey Jr. was just 13-years-old when he began starring as Tariq St. Patrick on the hit Starz drama series Power. Over the course of six seasons, fans watched Rainey and Tariq grow up before their eyes. As far as the character goes, Tariq went from an innocent spoiled kid to a menacing and conniving criminal who blamed his father, James "Ghost" St. Patrick (Omari Hardwick), for destroying his life.
After discovering Ghost's secret life, Tariq began acting out, with his actions eventually getting his twin sister, Raina (Donshea Hopkins), killed. In the end, it was Tariq who turned his gun on his father. In the Power Universe spinoff, Power Book II: Ghost, Rainey stands at the center of the story as Tariq tries to manage his new life as a college student and a drug dealer working diligently to try and help his family.
Though he's been acting since he was a kid, what is Rainey's net worth today?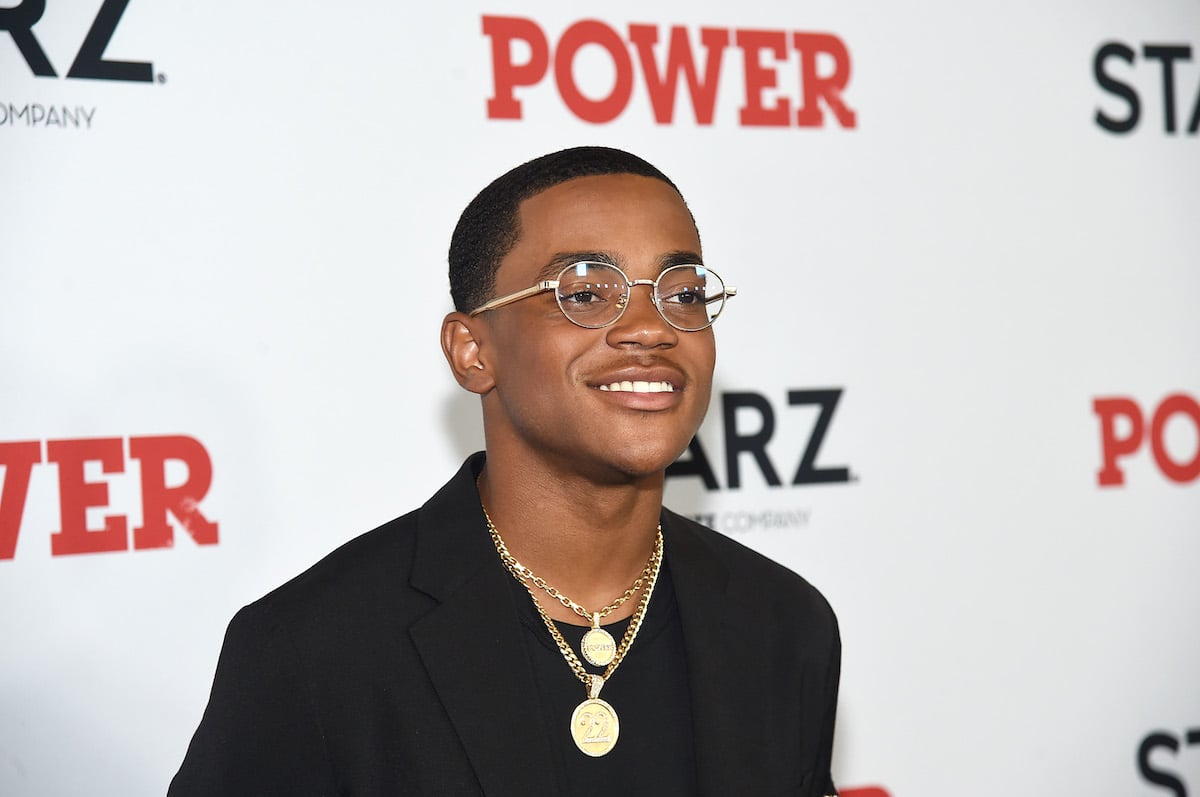 What will 'Power Book II: Ghost': Season 2 be about?
The sophomore season of Power Book II: Ghost is currently filming in New York. At the end of the show's first season, Tariq got his mother Tasha (Naturi Naughton) off the hook for Ghost's death. He solidified his alliance with the dialogical Tejada family, and his business only expanded. Therefore, we already know that things will turn up another notch when season two debuts.
"In the second season, Tariq's journey with the Tejada family will get even more complicated — and more dangerous — as he begins to understand the man he's going to become," Power Courtney A. Kemp told TVLine.
Kemp has also explained that ethics will be a central theme of concern for Tariq in the new season. "Well, one thing I think I can say [in] season two, Tariq's class, the Canonical Studies class, moves into an ethics unit," Kemp told Deadline via Express. "So, next year, we will be exploring ethics, and I will leave it at that."
What is Michael Rainey Jr.'s salary on 'Power Book II: Ghost'?
At just 20, Rainey is solidifying his place as a leading man on TV. His salary has also increased since his time on Power and now as the lead actor Power: Book II: Ghost. Though Rainey's exact salary is not known for Power Book II: Ghost, Express is reporting that the Kentucky-born actor was paid double for the first season of Ghost than his previous salary on Power.
It was reported that Rainey was earning $20,000 per episode for the very first season of Power. Since he had increased responsibilities and screen time in the final seasons of Power we're certain that his salary was much higher for the finals season. In 2018, it was reported that he was earning $45,000 per episode. Now that he's the lead in Power Book II: Ghost we assume that he's making upward of $100,000 per episode.
Variety reports that cable networks pay their leads anywhere between $150,000 to $1,000,000 per episode for a show.
What is Michael Rainey Jr.'s net worth?
Though he can't even legally drink yet, Rainey is already a millionaire. According to All-Star Bio, the Power Book II: Ghost star is worth $1.2 million. With many seasons of the show ahead and more opportunities for him on the horizon, we're certain this number will expand.