'Power Book II: Ghost': Michael Rainey Jr. Revealed Some Details About Season 2 on Instagram
Power Book II: Ghost is the second installment in the beloved Power Universe. While the original series followed James "Ghost" St. Patrick's (Omari Hardwick), a drug kingpin determined to go legit, Ghost centers his son, Tariq St. Patrick (Michael Rainey Jr.) in the aftermath of his father's death.
In the first season, following his mother, Tasha St. Patrick's (Naturi Naughton), arrest for his father's murder, Tariq begins selling drugs for the criminal Tejada family in order to earn money for his mother's defense. Season one came to a thunderous conclusion and now Rainey is sharing hints about the second season.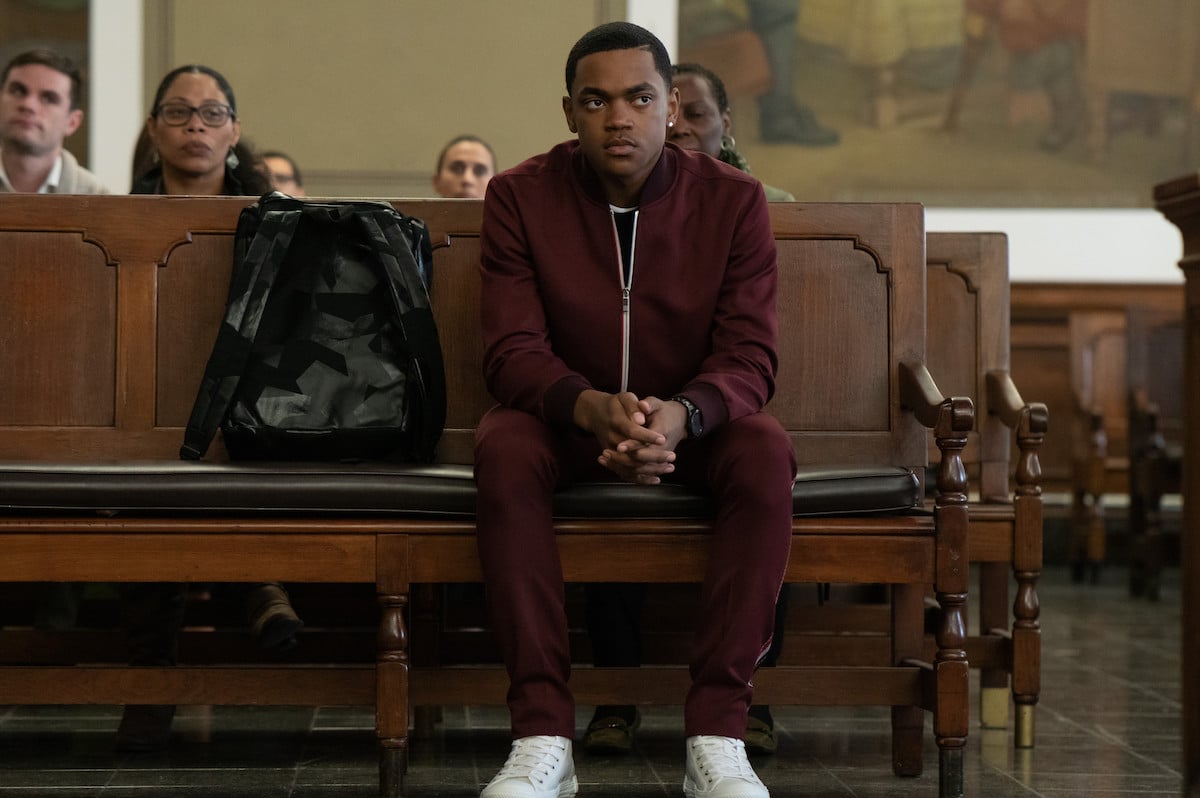 Micheal Rainey Jr. gave an update about the 'Power Book II: Ghost' Season 2 release date
Though filming for the second season for Power Book II: Ghost began in January 2021, Starz has remained silent about a set release date for the new episodes. Now, Rainey, the star of the show, is revealing what he knows. The actor posted a photo of himself shrugging. He captioned it, "Me every time someone asks me when season 2 is dropping😂 IDK YET!! #powerbookiighost."
It looks like Rainey doesn't have any insight into when the second season of Ghost will debut. However, if Starz is timing the premiere to the premiere of the first season, new episodes are likely to drop in September 2021.
Until then fans can catch Power Book III: Raising Kanan when it debuts on July 18.
Michael Rainey Jr. revealed some details about 'Power Book II: Ghost' Season 2
Though Rainey has no clue about when Starz will set the release date for the second season of Power Book II: Ghost, during an Instagram takeover, the 20-year-old actor gave fans some behind-the-scenes insights into what's to come.
The show's official Instagram shared a photo of Rainey and actor Paige Hurd who plays Lauren on the set. "Filming on Season 2 of #PowerGhost has officially begun y'all" they captioned the photo. In the show's Instagram stories, Rainey could be seen walking around the set. At one point he walked into Professor Reynold's office saying, "Y'all know what Tariq had to do to him."
He later hinted that in season two, Stansfield University is where "everything gets crazy."
Tariq's school life and criminal life will collide in 'Power Book II: Ghost' Season 2
Amid Professor Jabari Reynolds' (Justin Marcel McManus) murder and the murder of the G2G gang member on campus, Tariq and Stansfield University are about to be under a microscope. Though Tariq did his best in season one to ensure that his criminal life did not collide with his life on campus, all bets are off in season two.
"Where we had begun an encroachment of his drug life into his school life with the incidents that took place in episode 8 with the attempt on his life and the body in the pool, now his whole drug life is crashed into his campus life in a real way," Power creator Courtney A. Kemp told Entertainment Weekly. "And Tariq definitely feels like he's walking around as a ticking time bomb. His relationships are going to get more complicated, and while that's all happening, he's still got a love life."
RELATED: 'Power Book II: Ghost': Tariq and Brayden May Have Some Major Competition in Season 2