'Power Book II: Ghost': Michael Rainey Jr. Revealed What He Knows About the Season 2 Release Date
Michael Rainey Jr. stars as Tariq St. Patrick in the highly-rated Power spinoff drama Power Book II: Ghost. Picking up after the events of the original series, Ghost follows Tariq in the aftermath of his father, James "Ghost" St. Patrick's (Omari Hardwick) murder. Determined to get his mother acquitted as his father's killer, Tariq links with the criminal Tejada family to begin selling drugs on the campus of his prestigious university.
In the first season of Power Book II: Ghost, fans watched Tariq try and balance his life as a college student and drug dealer while keeping both worlds separate from one another. However, as Power fans know from Ghost's legacy, that's much easier said than done.
Now, as fans await new episodes of Power Book II: Ghost, Rainey has just given an update about the season two release date.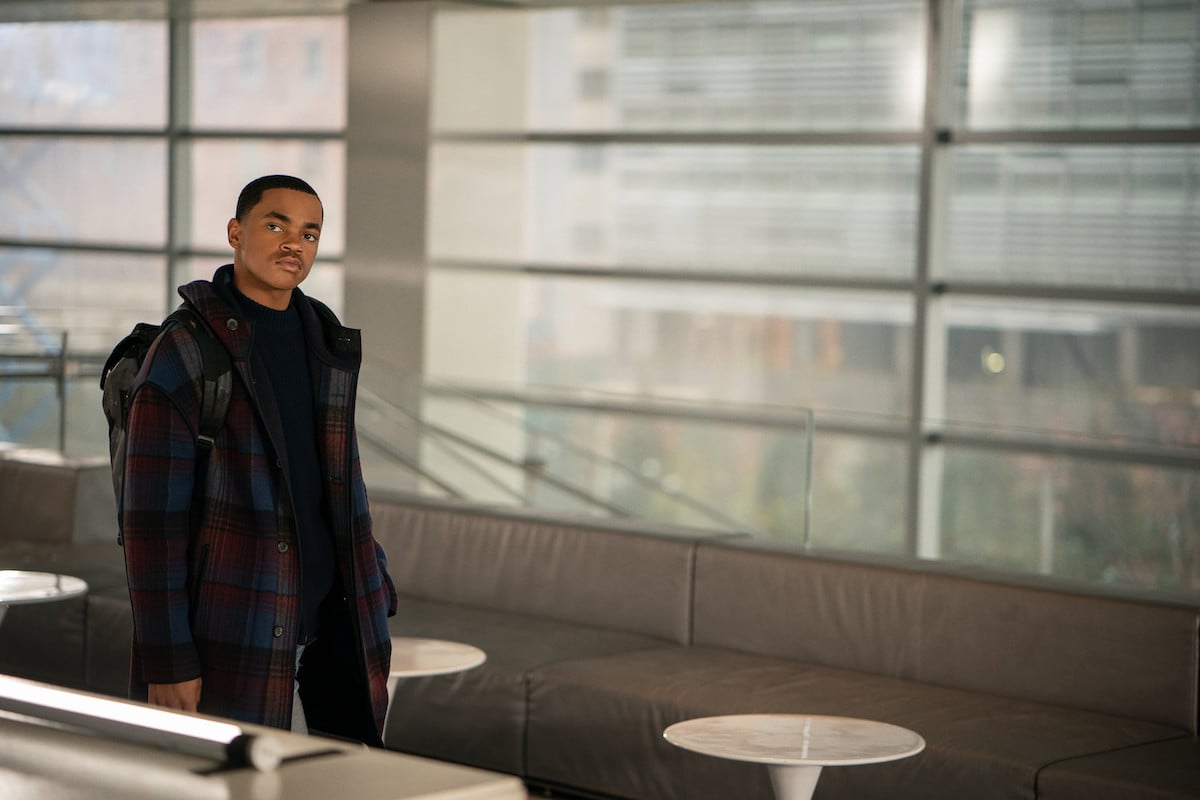 Power Book II: Ghost Season 2 will focus on Tariq's school life
Power Book II: Ghost has been filming its second season in New York since early 2021. Though much of what we can expect has remained strictly under wraps, Power creator Courtney A. Kemp did give fans several hints.
"Where we had begun an encroachment of his drug life into his school life with the incidents that took place in episode 8 with the attempt on his life and the body in the pool, now his whole drug life is crashed into his campus life in a real way," Kemp told Entertainment Weekly. "And Tariq definitely feels like he's walking around as a ticking time bomb. His relationships are going to get more complicated, and while that's all happening, he's still got a love life."
Kemp also noted that Season 2 of Power Book II: Ghost will focus on ethics.
RELATED: 'Power Book II: Ghost': Tariq and Brayden May Have Some Major Competition in Season 2
Michael Rainey Jr. gave an update about the 'Power Book II: Ghost' Season 2 release date
Starz has announced that the second spinoff in the Power Universe, Power Book III: Raising Kanan will drop on July 18. Though fans are anticipating the prequel series which is set in 1991, years before the events of the original Power, there has been little news about the release date for season two of Power Book II: Ghost.
However, Rainey recently took to Instagram to share what he knows. The 20-year-old posted a photo of himself shrugging with the caption, "Me every time someone asks me when season 2 is dropping😂 IDK YET!! #powerbookiighost."
Clearly, he has jokes.
RELATED: 'Power Book II: Ghost' Season 2: Release Date, Plot Details, and Everything Else We Know
'Power Book II: Ghost' Season 2 has been delayed
Hollywood is still trying to make up for the time lost in production amid the coronavirus (COVID-19) pandemic, and it appears that Power Book II: Ghost is no different.
"The truth is, COVID 'f—–' up our first season in terms of how we were going to originally release it," Shane Johnson who plays Cooper Saxe in the Power Universe told Tea with Tia on Instagram Live. "We did five and five, and that was never the design. But because of COVID we got shut down for, like, five or six months."
Its likely that the new season will drop in late 2021.