'Power Book II: Ghost': What Is Michael Rainey Jr.'s Salary on the Show?
Michael Rainey Jr. has been a part of the Power Universe since he was 12 and the first season of the original drama series premiered on Starz. Rainey had acting experience in films like The Butler and Barbershop: The Next Cut. However, as Power got bigger and the seasons pressed forward, he became a more recognizable name and face.
By the final seasons of Power, many of the storylines revolved around his character Tariq, especially after he discovered his father's double life as a drug kingpin as well as his extramarital affair. In the end, Tariq became exactly what his father never wanted him to become, a ruthless killer.
Now, Rainey leads his own show in Power Book II: Ghost, which chronicles Tariq's life as a college student and a burgeoning drug dealer. At age 20, as the series lead, Rainey is getting the big bucks to portray Tariq.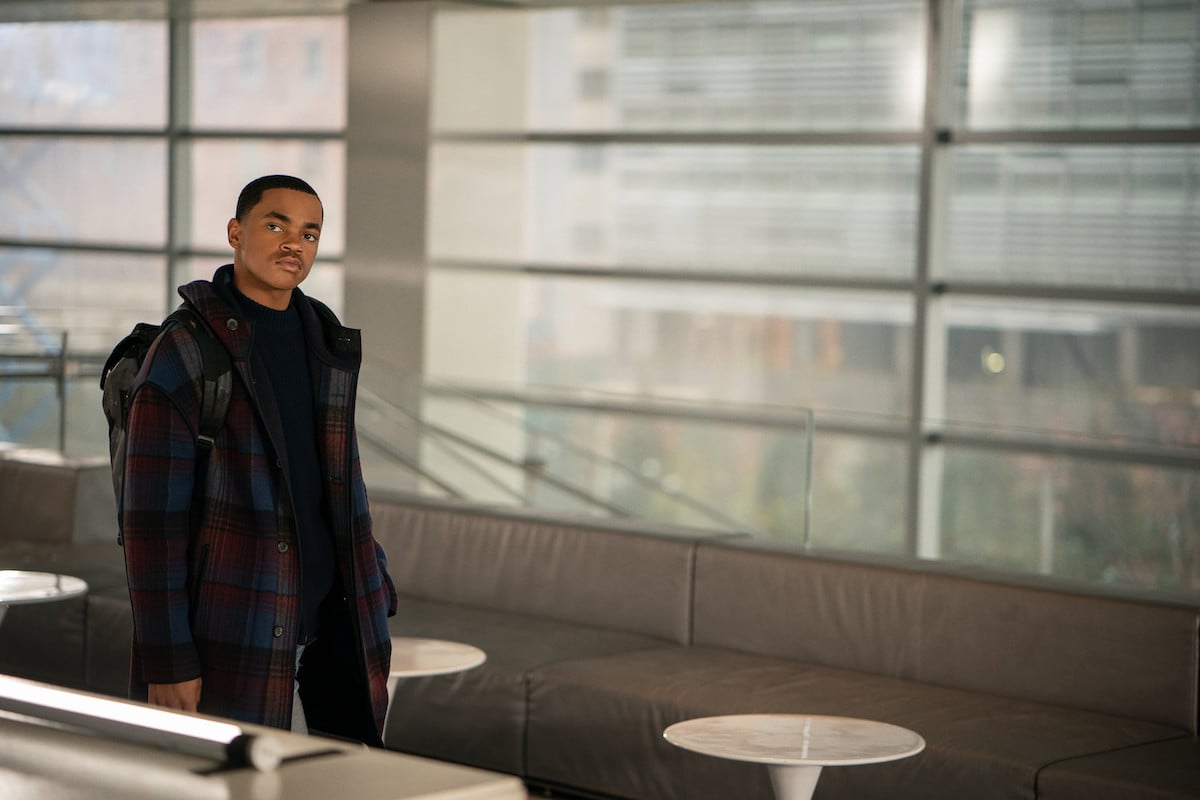 50 Cent helped Michael Rainey Jr. prepare to portray Tariq on 'Power Book II: Ghost'
There had been whispers about Power spinoffs when the final season of Power was filming. However, Rainey had no idea that he would be leading the first spinoff of the franchise. In fact, his mentor, Power Universe, executive Curtis "50 Cent" Jackson, shocked him with the news.
50 Cent also helped Rainey prepare for the role. "He's stepped up on every level and I'm really thrilled with him," Power creator Courtney A. Kemp told Entertainment Weekly. "50 has done such a great job supporting him. They worked together extensively during Power, so 50 really knows him well and has done such a great job of supporting him and preparing him for this."
What is Michael Rainey Jr.'s salary on 'Power Book II: Ghost'?
When Power first began in 2014, Rainey was earning $20,000 per episode. However, he was not a series regular in the first few seasons. However, by 2018, the Louisville-born actor was earning $45,000 per episode since he was in nearly every episode.
According to Express, Rainey is now being paid double for the first season of Ghost than his previous salary on Power which we assume is at least $100,000 per episode. Variety reports that cable networks pay their leads anywhere between $150,000 to $1,000,000 per episode for a show.
What will 'Power Book II: Ghost': Season 2 be about?
The second season of Ghost is currently filming in New York City and Kemp is already giving fans hints about what they might see when new episodes debut. "In the second season, Tariq's journey with the Tejada family will get even more complicated — and more dangerous — as he begins to understand the man he's going to become," Kemp told TVLine.
The response to Jabari's death is also expected to directly impact Tariq. "Where we had begun an encroachment of his drug life into his school life with the incidents that took place in episode 8 with the attempt on his life and the body in the pool, now his whole drug life is crashed into his campus life in a real way," Kemp told Entertainment Weekly. "And Tariq definitely feels like he's walking around as a ticking time bomb. His relationships are going to get more complicated, and while that's all happening he's still got a love life."