'Power Book II: Ghost': Michael Rainey Jr. Says Tariq Becomes His Own Man in Season 2
Power Book II: Ghost Season 2 is on the horizon. Starz just dropped the trailer for the forthcoming season and it looks like Tariq (Michael Rainey Jr), is in for a wild ride. In the first season of the series, Tariq tried to juggle his life as a college student and as a drug dealer for the Tejada family and their matriarch Monet (Mary J. Blige).
Tariq was up against a lot in season 1 but in season 2 he is set to come into his own, even if it nearly takes him down in the process.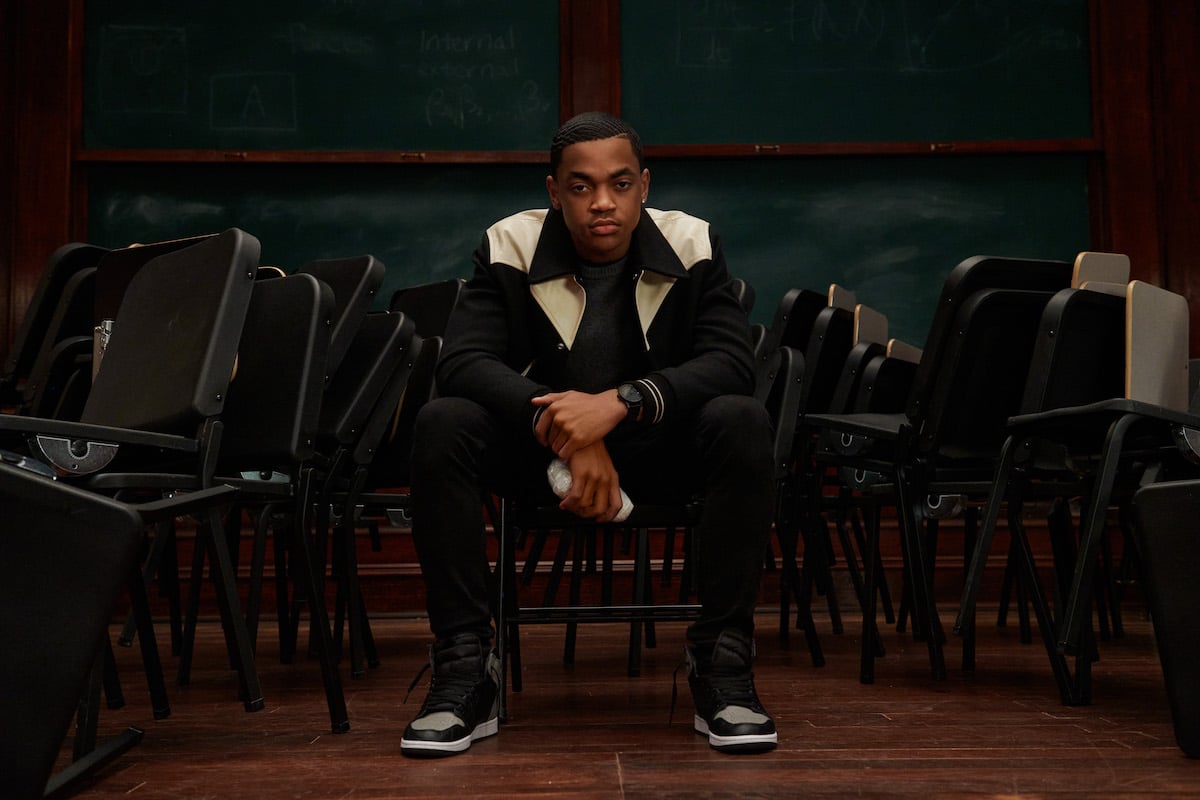 RELATED: 'Power Book II: Ghost': Will Lorenzo Kill Monet in Season 2?
'Power Book II: Ghost' Season 2 will premiere Nov. 21
The second season of Ghost is set to debut on Starz on Nov. 21 and it looks like Tariq is going to be caught between a rock and a hard place. "Where we had begun an encroachment of his drug life into his school life with the incidents that took place in episode 8 with the attempt on his life and the body in the pool, now his whole drug life is crashed into his campus life in a real way," Power creator Courtney Kemp told Entertainment Weekly. "And Tariq definitely feels like he's walking around as a ticking time bomb. His relationships are going to get more complicated, and while that's all happening he's still got a love life."
The trailer for the new season shows Tariq trying to keep both the law and the Tejadas at bay.
RELATED: 'Power Book II: Ghost': Mary J. Blige Explained Why People Hated Tariq at First
Michael Rainey Jr. says Tariq will become his own man in season 2
Rainey has explained that season 2 will be an evolution for Tariq. In fact, he says that this is the season that will make Tariq his own man.
"Season 2 is a movie," Rainey told XXL Magazine. "It's crazy — action-packed from the beginning to the end, just like season 1. Season 1 started off hot but season 2 is in that mode. Season 1 was getting to Tariq becoming his own man. So now it's like season 2, he's his own man so we're seeing him navigate through that world.  It's different now. It's so dope too."
RELATED: 'Power Book II: Ghost' Season 2: Release Date, Plot Details, and Everything Else We Know
Tariq will be dealing with ethics in season 2
Tariq will be dealing with more than just the fallout from Jabari's murder. The theme for this season is also ethics which Tariq will also be tackling in one of his college courses. "I think it might be more about an ethical dilemma," Kemp told Deadline via Express. "For example, you know, is there such a thing as real greater good, right? Is there a greater good?"
More than just dealing with the repercussions of his actions, Tariq will also be forced to lean on some unlikely allies. "He turns to those wielding power and influence: Davis MacLean and his new partner, Cooper Saxe, as well as Rashad Tate," the Starz press release reads via TV Line. "All of these options come with a steep price."