'Power Book II: Ghost': Michael Rainey Jr. Says Tariq Doesn't Trust the Tejada Family
In Power Book II: Ghost, Tariq St. Patrick (Michael Rainey Jr.) has found himself straddling two worlds. On one hand, the 18-year-old is a whip-smart college student at one of the most prestigious universities in the country. On the other hand, he's paying for the consequences of his past. After murdering his father, James "Ghost" St. Patrick (Omari Hardwick) at the end of the original Power series and watching his mother,  Tasha (Naturi Naughton) take the fall for it, Tariq spent the first season of Ghost trying to right his wrongs.
In an effort to get his mother released from jail, Tariq began selling drugs on his college campus for the notorious Tejada crime family. In the first season of Power Book II: Ghost, we watched Tariq ease his way into the Tejada's inner circle. However, Rainey is warning fans not to let their guards down. The actor explains that the Tejadas are not to be trusted in any way.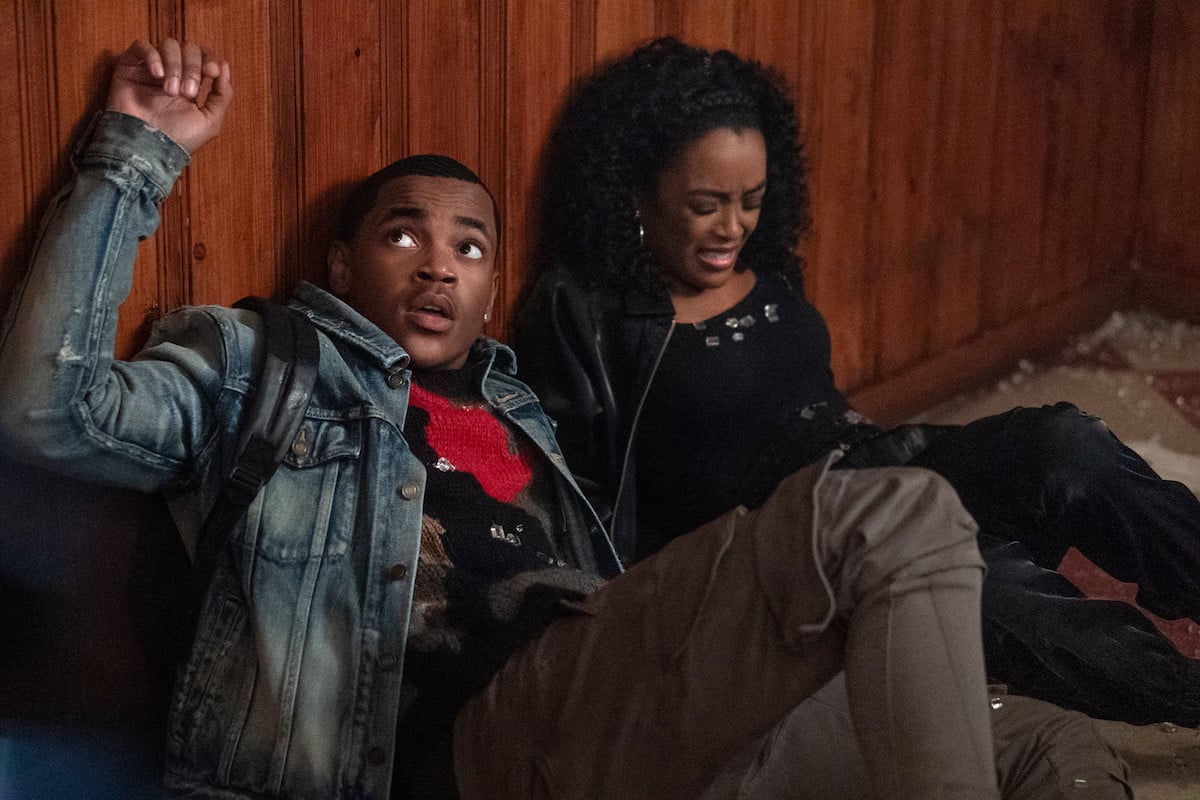 Who is the Tejada family in 'Power Book II: Ghost'?
Desperate to get product to begin selling in order to pay for his mother's criminal defense, Tariq links with the Tejada crime family. Helmed by matriarch Monet Tejada (Mary J. Blige) amid her husband Lorenzo's (Berto Colon) incarceration, Monet isn't to be trifled with. Constantly suspicious of outsiders, and ruthless, even with her own family, Monet keeps the organization and the three children, Cane (Woody McClain), Diana (LaToya Tonodeo), and Drew (Lovell Adams-Gray) on a tight leash.
"She's a queenpin, drug dealer, boss, and she's a mama bear, she's protecting her children but she's also dark-hearted and ruthless," Blige said during a press conference via Express. "If you don't listen to her, anybody can get it, her kids, her husband, anybody could get it. "So she's really a dark person with a heart – she's a power seeker so that's it. If anybody gets in her way with their power, that's it, they're going down."
RELATED: 'Power Book II: Ghost' Season 2: Release Date, Plot Details, and Everything Else We Know
Michael Rainey Jr. says Tariq doesn't trust the Tejada family
Tariq might be young, but after watching his parents in the life for the past several years, he's not naive. Though Monet has now pulled Tariq into her inner circle, much to the disdain of her eldest son Cane, Rainey says Tariq is still sleeping with one eye open.
"He's definitely feeling alone, because he can't trust anybody, especially not the Tejada family," Rainey told Entertainment Weekly. "They're in business with each other, so it's a different type of trust. At the beginning of season two, he's more alone than ever and he's trying to figure it out. He still has his people around him, he just doesn't have anyone that he can put all his trust in."
Now that Tasha has been put in witness protection and he's been disowned by his uncle Tommy (Joseph Sikora), it looks like Tariq is going to have to figure out some things on his own.
RELATED: 'Power Book II: Ghost': What Is Cane's Real Name on the Show and How Did He Get His Nickname?
Monet Tejada may go to war in 'Power Book II: Ghost' Season 2
Perhaps working in his favor are fractures within the Tejada family. Last season, Monet ousted Cane from the family for disobeying orders. It also looks like there will be some major tension between Monet and Lorenzo now that Colon has been upped to series regular on the show.
"Lorenzo has been calling the shots for the drug organization — even from inside," a Starz press release reads. "But as Monet continues to flex her independence — and a desire to protect her kids from the game– Lorenzo's need to control brings them into conflict. Lorenzo becomes intrigued by some secrets Monet has been keeping from him."