'Power Book II: Ghost': Michael Rainey Jr. Was Shocked When He Learned He Would Lead the Show
Michael Rainey Jr. has been starring in the Power Universe for nearly a decade, but he was shocked to be leading 'Power Book II: Ghost.'
Power Book II: Ghost has become one of the biggest dramas on television. The first spinoff from the acclaimed TV show Power, the series picks up right after the events of the original show, which ran for six seasons. The lead on the show is Michael Rainey Jr., who stars as Tariq St. Patrick, the only son and eldest child of the late James "Ghost" St. Patrick (Omari Hardwick) and Tasha St. Patrick (Naturi Naughton).
Having grown up in a lavish Tribeca penthouse with a businessman father and a stay-at-home mother, Tariq's life begins to unravel when he uncovers his father's secret life as a drug kingpin. Things worsen when Tariq uncovers his father's affair, and he makes some devastating choices that lead to his twin sister Raina's (Donshea Hopkins) death.
Now, after killing his father in cold blood and getting his mother off the hook for his father's murder, Power Book II: Ghost follows Tariq's life as a college student and burgeoning drug dealer.
However, when he was told about the spinoff originally, Rainey had no idea he would be leading the show.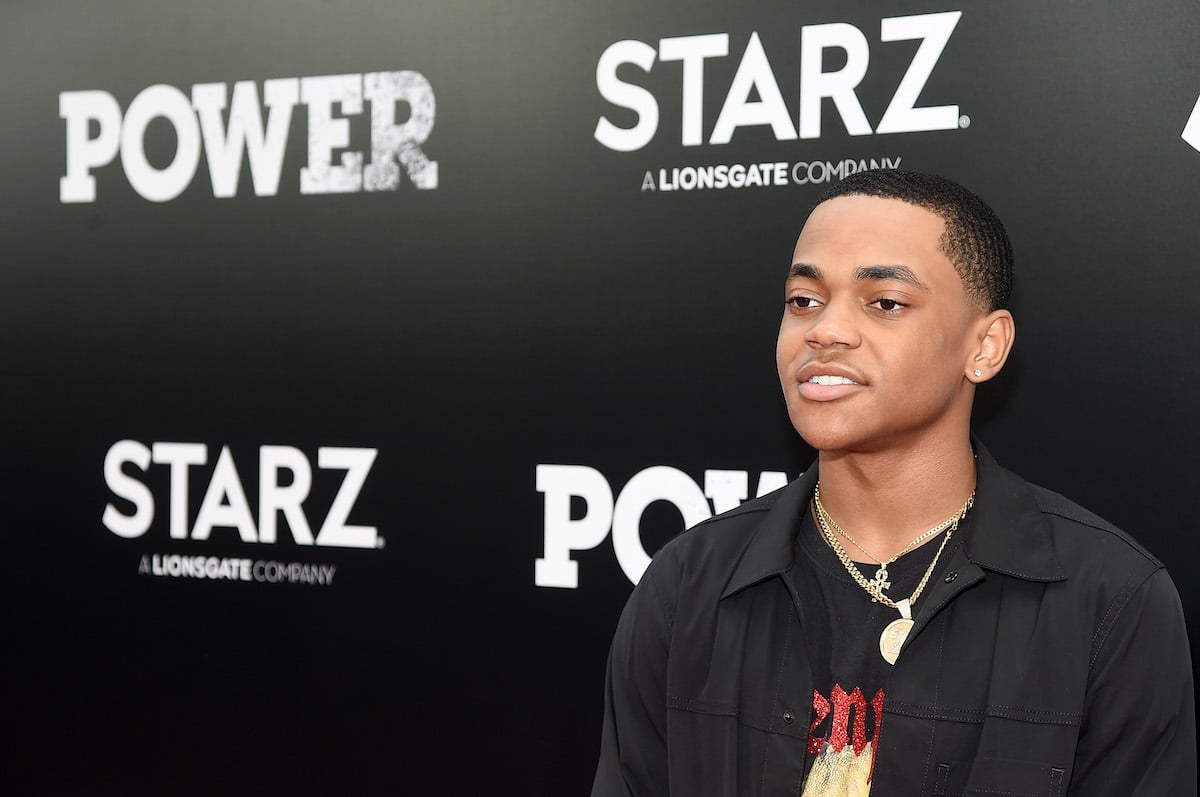 How old was Michael Rainey Jr. when 'Power' began?
Having had small roles in films like Lee Daniel's The Butler and Barbershop: The Next Cut, Rainey was just 12 when he was cast in Power. At first, he appeared sporadically in various episodes in the first several seasons with the majority of the drama focusing on the adults on the show.
However, as his character Tariq became more aware of his father's true nature as well as his parents' marital issues, Rainey had a lot more screen time. Now, at age 20, Rainey is leading Power Book II: Ghost. In both shows, fans have watched Tariq's transformation from an innocent teenager into a ruthless killer. To date, he has killed his father, his sister's killer, and his meddling college adviser, Jabari Reynolds (Justin Marcel McManus).
Season 2 will only see Tariq become more like his late father. "In the second season, Tariq's journey with the Tejada family will get even more complicated — and more dangerous — as he begins to understand the man he's going to become," Power creator Courtney A. Kemp told TVLine.
How much does Michael Rainey Jr. make from 'Power Book II: Ghost'?
Though he's not yet 21, Rainey has a net worth of $1.2 million, according to All-Star Bio. Much of his wealth has come from his salaries on Power and now on Power Book II: Ghost. When Power first began in 2014, Rainey was earning $20,000 per episode. However, he was not in every single episode of those first few seasons. By 2018, the Louisville-born actor was earning $45,000 per episode.
According to Express, Rainey is now being paid double for the first season of Ghost than his previous salary on Power. Variety reports that cable networks pay their leads anywhere between $150,000 to $1,000,000 per episode for a show.
Michael Rainey Jr. was shocked when he learned he would lead 'Power Book II: Ghost'
Still, despite his success and the evolution of Tariq, Rainey was still shocked to learn he would be leading his own spinoff in the Power Universe.
"We were in the middle of filming season six, I forgot which episode it was, but [producer] 50 Cent had just shown up on set one day," Rainey told Ash London Live via Express. "He was just there talking to everybody and then he stepped to me and brought me to the side and we were talking. He was like, 'You know soon [you] got this done, you're gonna be the lead of your own show.'" Rainey was taken aback since 50 Cent is known for his sarcasm. "I was like, 'All right, whatever,'" he remembered. However, he got quite the reality check several weeks later.
"Like a week or two after that [Power creator] Courtney [Kemp] had told me, 'You know, after the show is going to be about you.' And I was like, 'Oh, so 50 wasn't playing around. Like this is real,'" he remembered.
Season 2 of Power Book II: Ghost is currently being filming in New York City.