'Power Book II: Ghost': Michael Rainey Jr. Was Convinced No One Would Watch the Show
Power Book II: Ghost is one of the highest-rated drama series on cable. The show follows college student Tariq St. Patrick (Michael Rainey Jr.). In the aftermath of his father, James "Ghost" St. Patrick's (Omari Hardwick) death, Tariq finds himself trying to juggle his life as a college student with his life as a burgeoning drug dealer.
Though Power Universe fans are loving the show, Rainey wasn't convinced people would watch the show at first.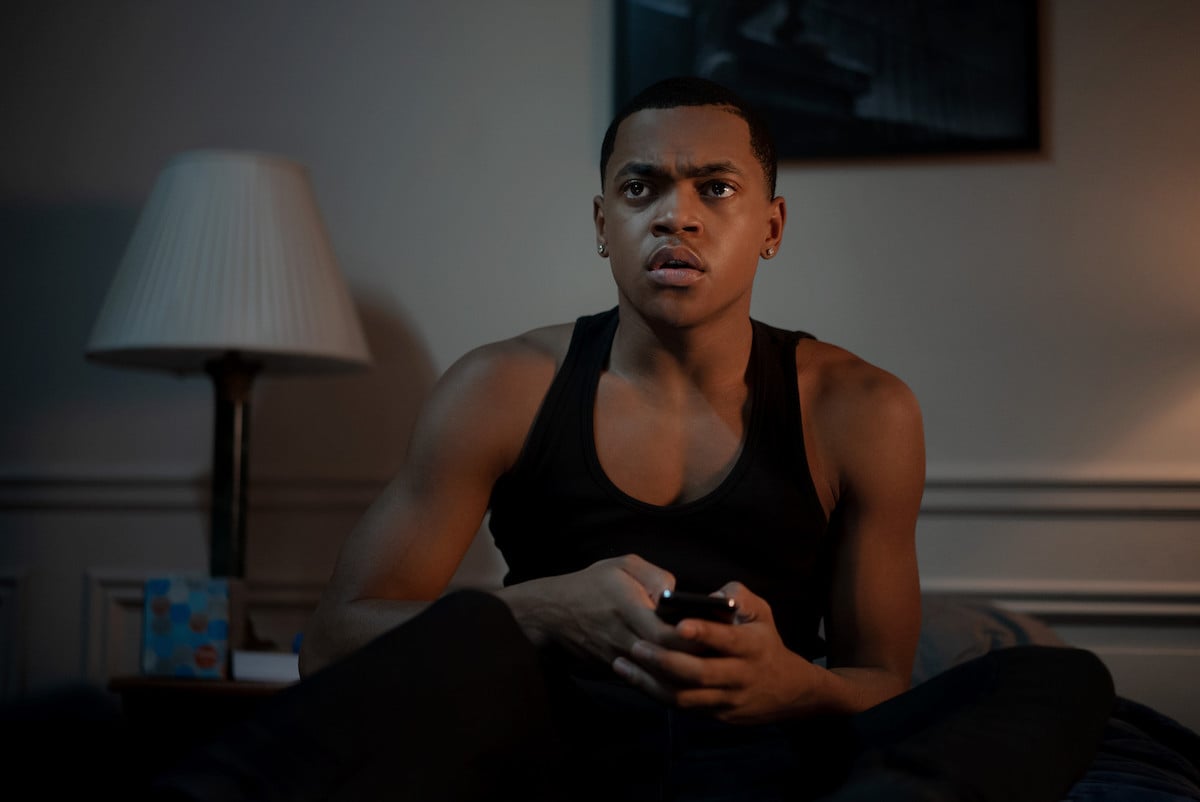 RELATED: 'Power Book II: Ghost' Michael Rainey Jr. Just Gave a Major Hint About Tariq's Love Life for Season 2
Michael Rainey Jr. was shocked when he learned he would lead 'Power Book II: Ghost'
When Starz announced that Power was ending after six seasons, fans were shocked. The series was still dominating the ratings, but creator Courtney Kemp said that she had run out of story. Instead, she had ideas for several spinoff series. However, when executive producer Curtis "50 Cent" Jackson approached Rainey with the idea for the Ghost spinoff, the actor thought it was a joke.
"We were in the middle of filming season six, I forgot which episode it was, but [producer] 50 Cent had just shown up on set one day," Rainey told Ash London Live via Express. "He was just there talking to everybody and then he stepped to me and brought me to the side and we were talking. He was like, 'You know soon [you] got this done, you're gonna be the lead of your own show.'" Rainey was taken aback since 50 Cent is known for his sarcasm. "I was like, 'All right, whatever,'" he remembered.
However, he got quite the reality check soon after. "Like a week or two after that [Power creator] Courtney [Kemp] had told me, 'You know, after the show is going to be about you.' And I was like, 'Oh, so 50 wasn't playing around. Like this is real,'" he remembered.
RELATED: 'Power Book II: Ghost': Tariq and Brayden May Have Some Major Competition in Season 2
The actor didn't think anyone would watch the show
Since Tariq literally killed his father and he was so hated by fans of Power, Rainey wasn't convinced that anyone would watch a series that focused on his character.
Now, just into the second season of Ghost, fans are rooting for Tariq to win. "Man it's crazy… 'cause when they first told me they were gonna give me the show and base the show around my character I was just like, 'What are you thinking? Like I don't understand… what is it the thought process behind this, no one likes Tariq? What are y'all talking about? Like no one is gonna watch me'" he told Digital Spy.
RELATED: 'Power Book II: Ghost' Season 2: Release Date, Plot Details, and Everything Else We Know
How much does Michael Rainey Jr. make from 'Power Book II: Ghost'?
Working in the Power Universe since the age of 12 has truly paid off for Rainey. Now, at age 21 he is already worth $1.2 million. When he first starred in Power as a recurring character, Rainey would bring in $20,000 per episode. However, in the later seasons when Tariq was a main character on the season, Rainey's salary more than doubled and he began bringing in $45,000 per episode.
Now, Express is reporting that Rainey was paid double for the first season of Ghost than his previous salary on Power. Variety reports that cable networks pay their leads anywhere between $150,000 to $1,000,000 per episode for a show. Since Ghost is one of the highest-rated shows on Starz, we're certain that his salary has only increased since then.