'Power Book II: Ghost': Monet Will Find out What Lorenzo Did in a 'Big Way,' Says Showrunner
Lorenzo is keeping what he did under wraps, but it's only a matter of time until Monet finds out, says 'Power Book II: Ghost' creator and showrunner Courtney Kemp.
It seems it's only a matter of time until Monet Tejada finds out what happened to Zeke Cross. In the Power Book II: Ghost Season 2 finale, released on Feb. 6, Zeke was shot and killed by Lorenzo Tejada after Lorenzo mistook him for Mecca. While he's keeping it all a secret for now, Power Book II: Ghost creator and showrunner Courtney Kemp teased the truth will come to light in season 3 in a "big way."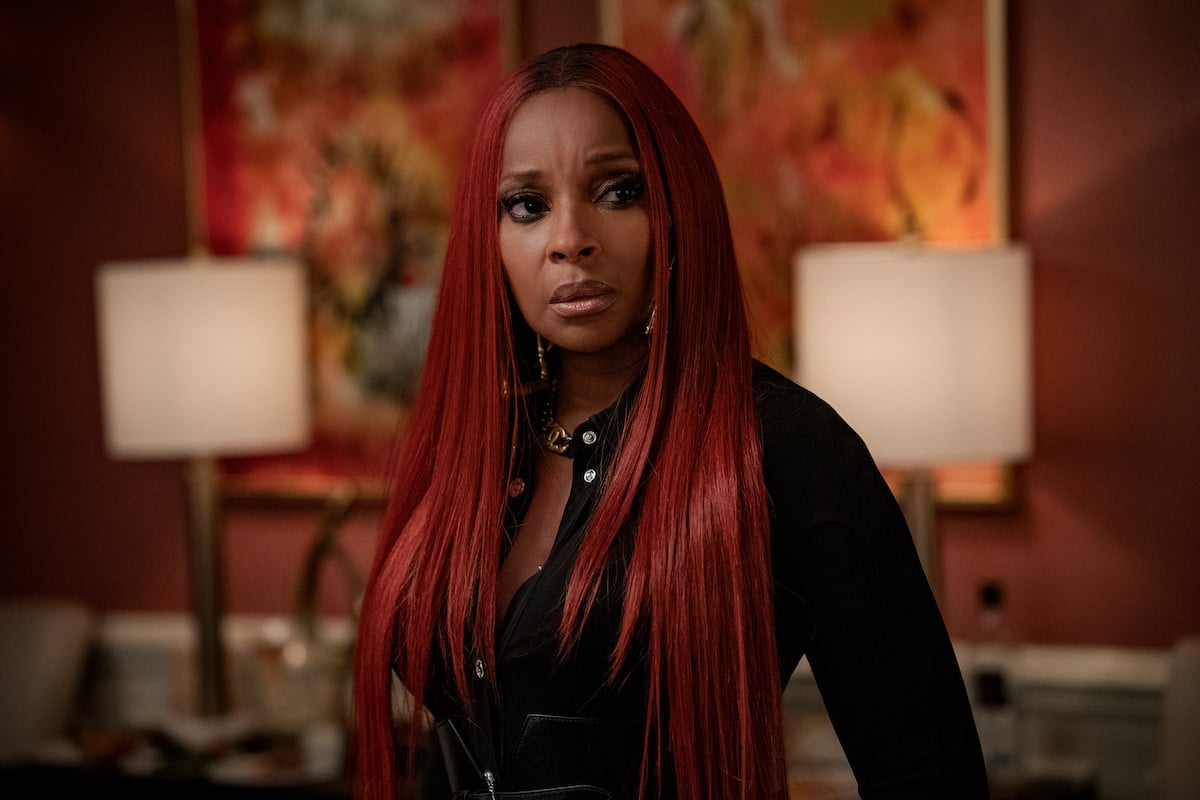 'Power Book II: Ghost' Season 3 will focus in part on Zeke Cross' death
Monet is tough as nails, especially at home, but she's always had a soft spot for Zeke. She hoped he would be drafted to the NBA to free their family from the game. But now that he's gone, Monet's whole world will change.
"She's going to be a very different person next year," Kemp told TVLine of the character. "Next season, the version of her that was trying to hold onto control in her world, that's gone now. That's over."
"The plan's gone. Her son's gone," she continued. "And if you were watching all along, she preferred him, did she not? She preferred him to her other kids. So now the chickens will come home to roost in terms of how she treated those children, in terms of what she was hoping for her future, all of that. And plus, her husband is guilty of the crime! There is that. She's going to find out in a big way and that's going to be… well, I'll leave that for Season 3."
Monet has pulled Tariq into her mess
While Lorenzo was ambushing Zeke, Monet pulled the trigger on Mecca. Tariq St. Patrick was captured on security camera footage from the lobby and now, detective Blanca Rodriguez thinks he's responsible for Mecca's death.
"She is definitely going to try to get Tariq," Kemp shared with Entertainment Weekly. "… The audience is going to have very strong opinions about what Blanca decides to do in season 3 and how she plans to attack Tariq."
"The other thing that I like — and this is just my own preference — is that, yes, Tariq is present, technically, and is part of the cover-up of the murder of Mecca, but he's not guilty of that murder. He didn't do it," she continued. "… So this is going to be a really interesting move, because she's going to be pursuing him for something that really he's not guilty of at all."
When will 'Power Book II: Ghost' return?
With that, it sounds like a lot of good things are in store for fans of the show when the series returns. While the release date is unclear, the show appears to be filming the next season already. That suggests it could return as early as later in 2022, but Starz has not confirmed anything just yet. Be sure to check back with Showbiz Cheat Sheet for information on Power Book II: Ghost Season 3 as it emerges.