'Power Book II: Ghost': Monet Will Probably Have a New Love Interest in Season 2
Mary J. Blige is showcasing her stellar acting chops on Power Book II: Ghost. The first spinoff to the original series follows Tariq St. Patrick (Michael Rainey Jr.), the son of late drug kingpin James "Ghost" St. Patrick who is trying to navigate his life as a college student while selling drugs to pay for his mother Tasha St. Patrick's (Naturi Naughton) criminal defense.
Tariq has been a staple on Power since it first debuted in 2014. However, as the seasons pressed forward and he began uncovering his father's double life, he started to display some of the menacing attributes as Ghost.
Now, Tariq's journey into self discovery has lead him right into the hands of Monet Stewart Tejada.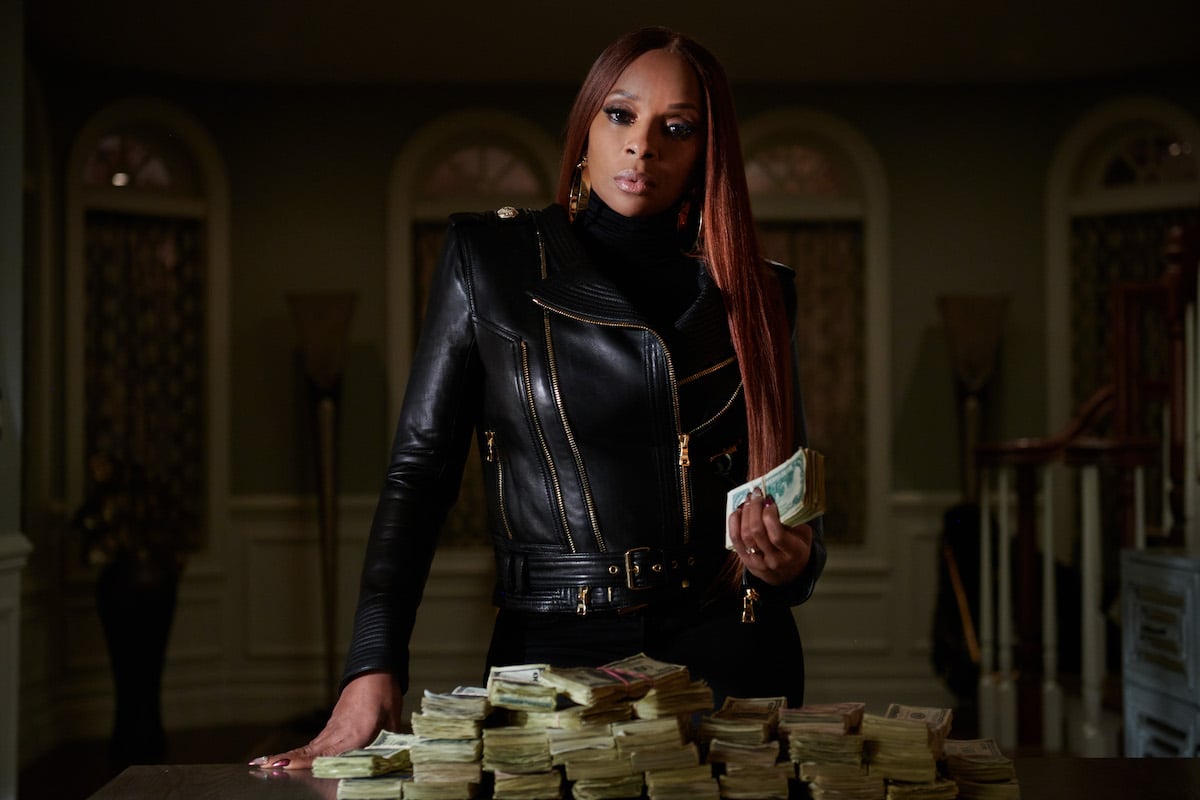 Who is Mary J. Blige's character on 'Power Book II: Ghost'?
Blige portrays Monet Stewart Tejada on Power Book II: Ghost. A leather coat-wearing, stiletto-donning queenpin, Monet is the head of the mega-powerful Tejada family now that her husband, Lorenzo (Berto Colon) is incarcerated. Having to navigate sexism and violence while keeping a tight rope on her three children, Cane (Woody McClain), Diana (LaToya Tonodeo), and Drew (Lovell Adams-Gray), Monet doesn't play.
"Monet is very black-hearted, and if you get in her way, it can be really bad for you," Blige told the LA Times. "It's going to be her way or no way. When the new money starts rolling in, she turns into an even bigger monster."
The My Life singer explained that it was easy for her to step into Monet's shoes because of her personal experiences growing up in the projects in New York. "It was easy to put this character into play, because I know what Power is about," Blige said. "I grew up in the inner city, in the projects. I've seen what it really is, and Courtney and 50 have been so brilliant in showing it. I saw Ghost in front of my building growing up. I hung out with Monet. I knew Tasha."
Now she is set to reprise her role in the second season of the series.
'Chicago Med' star Jeff Hephner has been cast in 'Power Book II: Ghost'
The first season of Power Book II: Ghost ended with Monet ousting her eldest son Cane from her inner circle in favor of Tariq. There are set to be even more changes when the show returns. Chicago Med star Jeff Hephner has been cast as Kevin Whitman. TV Line is reporting that Kevin is "a by-the-book New York Police Department detective who is on a mission to find the murderer of a GTG crew member."
Fans of Power Book II: Ghost might remember that Cane sent the GTG member to kill Tariq due to his increased jealousy. However, the GTG member was killed by 2-Bit (Michael J. Ferguson), a former member of Tommy Egan's (Joseph Sikora) crew who is now blackmailing Tariq.
However, it looks like Detective Whitman will also have a special role in Monet's life.
Monet will likely get a new love interest in 'Power Book II: Ghost' Season 2
If you remember, Monet was having an affair with a dirty NYPD cop known as Officer Ramirez (Danilo Ramirez) whom she was using for protection. However, Ramirez is eventually killed by Cane. It appears that Detective Whitman will be taking Officer Ramirez's place in the second season of Power Book II: Ghost.
As the official description for the character reads, "This one mission will lead him on a journey filled with murder, drug dealers and the one woman who has the ability to turn his white hat black."
Power Book II: Ghost Season 2 is currently being filmed in New York City