'Power Book II: Ghost': Monet Tejada's Backstory Will Be Revealed in Season 2
We've learned a lot about Monet Tejada in Season 1 of 'Power Book II: Ghost.' However, there are still a ton of unanswered questions. Still, it looks like we will uncover her backstory in Season 2.
Mary J. Blige has been a fixture in the entertainment industry for the past 30 years. However, she has never taken on a role like Monet Tejada before. In Power Book II: Ghost, Blige stars as the ruthless queenpin who rules her family with an iron fist. With her husband, Lorenzo Tejada (Berto Colon) in prison, Monet has been tasked with running the family business. She also has a tight leash on her children, Cane (Woody McClain), Diana (LaToya Tonodeo), and Drew (Lovell Adams-Gray).
The first season of Power Book II: Ghost saw Monet push her eldest son Cane out of her inner circle, and we also began to see the fracture between Monet and her husband, Lorenzo. As much as we've learned about Monet, there are still so many things that we don't know more about her.
However, that's all about to change in the second season of the series.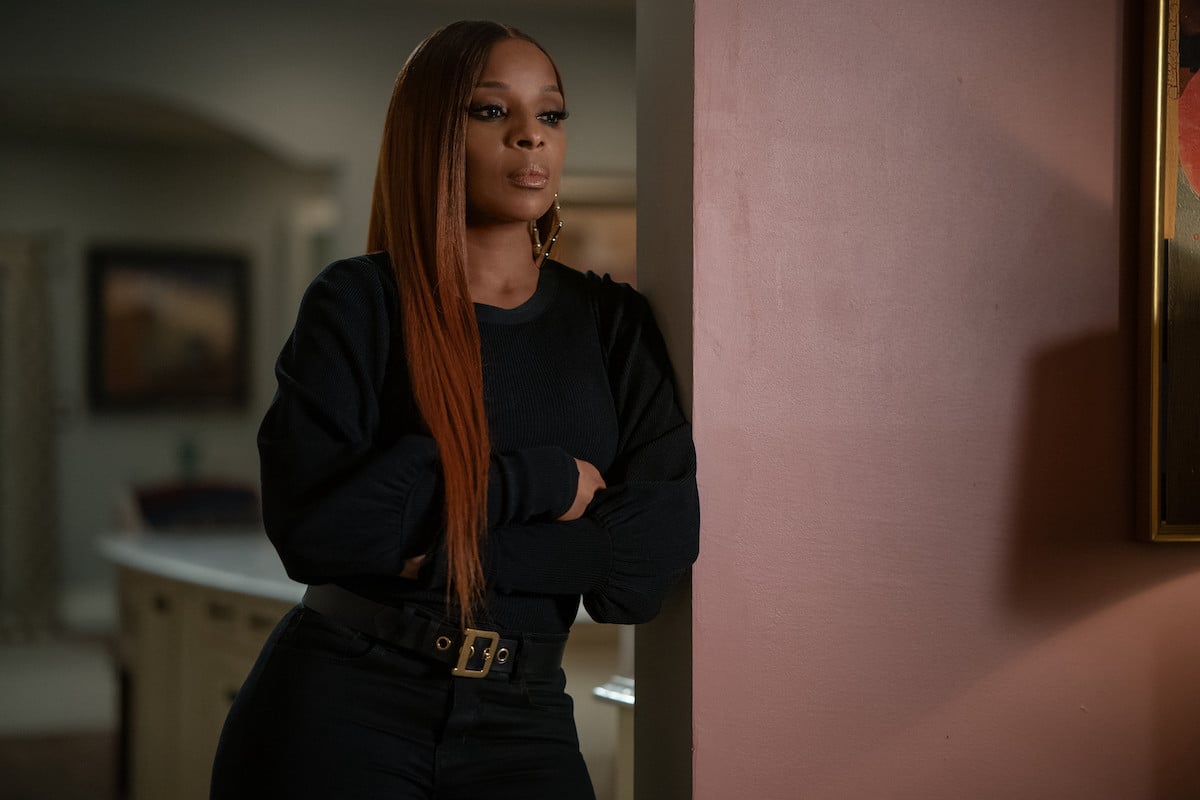 Mary J. Blige says her mother influenced her 'Power Book II: Ghost' character Monet Tejada
When it comes to her portrayal of Monet, Blige was influenced by her own mother, who raised her and her siblings in a Yonkers housing project. "Everyone woman I know is a Monet, a hustler; my mum's a hustler, a single-parent mum raising all of her children by herself in a hood, male-dominated," she told Deadline via Express.
Blige says it was easy for her to transition into the Power Universe because it was familiar to the world that she grew up in. "It was easy to put this character into play, because I know what Power is about," the singer told the LA Times. "I grew up in the inner city, in the projects. I've seen what it really is, and Courtney and 50 have been so brilliant in showing it. I saw Ghost in front of my building growing up. I hung out with Monet. I knew Tasha."
Monet Tejada's backstory will be revealed in 'Power Book II: Ghost' Season 2
Fans have a ton of questions about Monet including her relationship with Lorenzo and the true parentage of her eldest son Cane. However, Power creator Courtney A. Kemp has explained that many of our questions will be answered in Season 2.
During an Instagram Live, Kemp explained that fans will learn more about Cane and the rest of the Tejada family as the story moves into season 2. Monet's backstory will also be explored, and we'll learn more about her journey from Brooklyn to where she is today.
Since filming is currently underway for the second season of Power Book II: Ghost in New York City, it won't be long before our questions are answered.
Will Lorenzo kill Monet in 'Power Book II: Ghost' Season 2?
Though Monet is ruling the family business, Lorenzo, who is incarcerated having served 10 years on his 25-year sentence still sees himself as the head of the organization. From the debut season of Power Book II: Ghost the relationship between the Tejadas is starting to fracture. Lorenzo also didn't realize that Monet had been carrying on an affair with a dirty NYPD officer who worked within the organization.
Fans are convinced that there will be a bloodbath if Lorenzo finds out about his wife's affair. Now that Colon has been promoted to a series regular on the show, his character description also hints that something sinister is amiss.
"Lorenzo has been calling the shots for the drug organization — even from inside," the Starz press release reads. "But as Monet continues to flex her independence — and a desire to protect her kids from the game– Lorenzo's need to control brings them into conflict. Lorenzo becomes intrigued by some secrets Monet has been keeping from him."
RELATED: Power Book II: Ghost: Mary J. Blige Says She Was Nervous to Star on the Show
Related post url: