'Power Book II: Ghost': 1 of the Most Hated Characters on the Show Could Appear in More Spinoffs
'Power Book II: Ghost' is just one of the many spinoffs in the 'Power' Universe. Now, an actor who portrays one of the most hated characters on the series just revealed that they me be popping up across multiple spinoffs,
Courtney A. Kemp and 50 Cent's Power Universe is only getting more expansive. When Power came to its thunderous conclusion with the fall of kingpin James "Ghost" St. Patrick (Omari Hardwick), fans didn't know how the show would continue. Now we know that the Power Universe can stretch and bend across time and space.
The first Power spinoff, Power Book II: Ghost, chronicles Ghost's son, Tariq (Michael Rainey Jr.), as he navigates life as a college student and a rising drug dealer while trying to clear his mother's name as his father's murderer. But Ghost is only the tip of the iceberg.
Power Book III: Raising Kanan is set in the '90s and will follow the teen years of Ghost and Tommy's (Joseph Sikora) friend turned nemesis Kanan (50 Cent in Power, Mekai Curtis in Raising Kanan). Power Book IV: Force will follow Tommy's move from New York to Chicago, and finally, Power Book V: Influence will follow corrupt New York City councilman Rashad Tate's (Larenz Tate) run for governor.
Now, it looks like one of the most disliked characters in the entire Power Universe could appear across multiple spinoffs.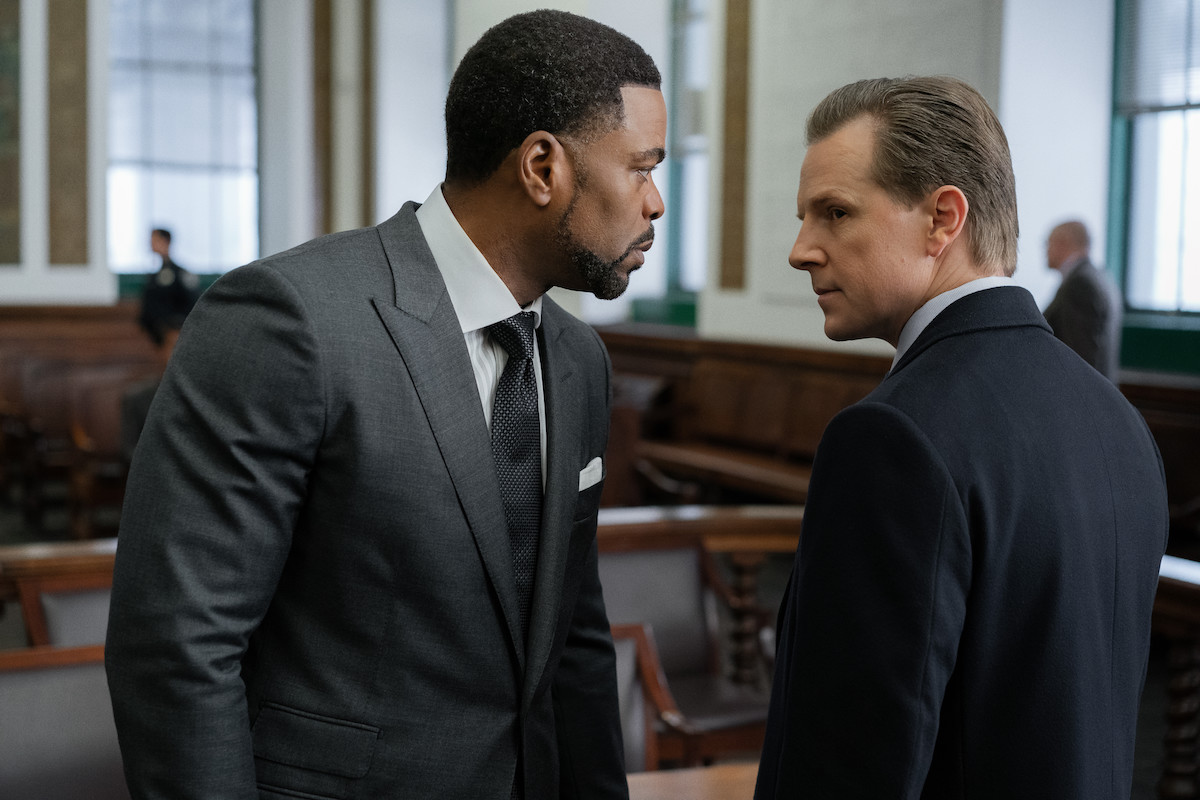 What happened in the 'Power Book II: Ghost' Season 1 finale?
In the Season 1 finale of Ghost, Tariq was trying to juggle his life at school and his dealings with the cutthroat Tejada family. Subpoenaed in his mother Tasha's (Naturi Naughton) trial for the murder of his father, Tariq cleverly calls out U.S. Attorney Cooper Saxe (Shane Johnson) for conspiring with his niece to get him to admit to killing his father.
Tariq's admission results in the case against his mother thrown out. Losing such a major case in a spectacularly dumb and criminal way costs Saxe his job.
However, Tasha's defense attorney, Davis Maclean (Cliff "Method Man" Smith) offers Saxe a job at his law firm, which means we certainly haven't seen the last of him.
What will 'Power Book II: Ghost': Season 2 be about?
Season. 2 of Power Book II: Ghost is already filming in New York City, and Kemp has given us a major hint about what fans can expect for Season 2. "In the second season, Tariq's journey with the Tejada family will get even more complicated — and more dangerous — as he begins to understand the man he's going to become," Kemp told TVLine.
Tariq will also be up against a new antagonist. Daniel Sunjata has been cast as Mecca on the show. "He is calculated, manipulative, and dangerous," Deadline reports. "Mecca conveniently reemerges in New York at the exact moment the Tejadas need to fill the void of a new product supplier. "
Kemp has also said in addition to everything that Tariq will be dealing with in the new season; ethics will stand at the center.
Cooper Saxe could return to 'Power Book II: Ghost' and appear in more 'Power' spinoffs
It appears that Saxe will also be returning to Season 2 of Power Book II: Ghost, and he could also pop up on Force and Influence. (We doubt a teen Saxe crossed paths with Kanan in the '90s.)
Johnson recently appeared on Tea with Tia's live Instagram Q&A, to talk about the Power Universe and his character.
"What would be cool is if I bounced into some of the other spin-offs. Like if I manage to bounce into Tommy's show," he said. "That's actually a legitimate situation, which very well could happen. I think Saxe stirs the pot."