'Power Book II: Ghost': New Details About Season 3 Have Just Emerged
Power Book II: Ghost is finishing out its second season and Tariq St. Patrick (Michael Rainey Jr.) has found himself in a world of trouble. The college student/ drug dealer is currently fighting off two murder charges while trying to figure out how to regain custody of his sister, Yasmine. Moreover, his employers, the Tejada family are also facing some major strife.
Unbeknownst to her, Monet Tejada (Mary J. Blige) has found herself in bed with her ex-flame and the Tejadas' drug distributor, Mecca (Daniel Sunjata). Her timing couldn't be more terrible since her husband, Lorenzo (Berto Colon) was just released from jail.
Though the current season isn't over yet, new details about Ghost Season 3 have just emerged.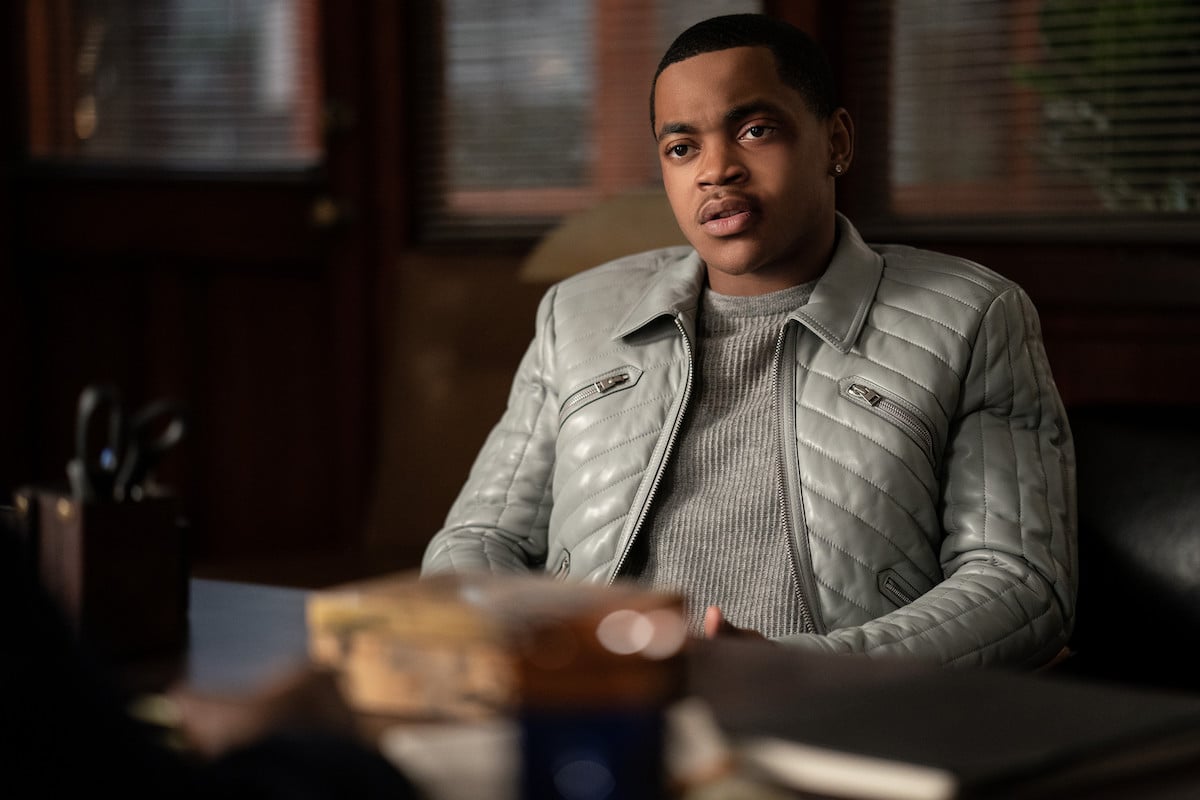 'Power Book II: Ghost' Season 3 will premiere in 2022
Starz has greenlit Ghost for a third season since it continues to dominate the network's ratings. "The continued success and cultural resonance of the Power universe are unprecedented, and fans are clearly still hungry for more Power Book II: Ghost," said Jeffrey Hirsch, President, and CEO at Starz. "We're excited for the third season of the star-studded series to get into production early next year just ahead of the debut Power Book IV: Force, the fourth installment in the rapidly expanding franchise."
With Power Universe creator Courtney Kemp headed to Netflix, Ghost is set to have a brand new showrunner for season 3, former Empire showrunner Brett Mahoney.
As the season gears up for filming, Starz has dropped small nuggets about what's to come.
New details about season 3 have just emerged
Though production for season 3 is not yet underway amid the surge in coronavirus (COVID-19) cases in New York City, it looks like Starz is getting everything in order. Starz has announced that actors David Walton, Monique Curnen, and Moriah Brown have all been hired as series regulars for the upcoming season.
Fans will recognize Curen from her role in season 1 of Ghost as NYPD Detective Blanca Rodriguez. She is set to reprise her role, and this time, Blanca is determined to get answers. According to Deadline, Walton will play one of Brayden's (Gianni Paolo) family members, Lucas Weston. Lucas is,"an adventure-seeking, left-leaning high-level executive at his family's Wall Street firm." Finally, Brown will portray, "Kiki Travis, a young VP at a Wall Street firm. She's Ivy League-educated, doesn't come from privilege but is making her own way in the world of the business elite."
From where we're standing it looks like a lot of season 3 is going to center on Brayden. It looks like Tariq could also be getting an internship.
How will 'Power Book II: Ghost' Season 2 end?
The second season of Ghost is barrelling toward a thunderous conclusion. The season finale is expected to air on Feb. 6. 2022, just an hour before the debut of the Tommy Egan-centered series Power Book IV: Force. The series finale is titled, "Love and War" and it looks like things are going to be harrowing for both Tariq and Monet.
The episode description reads, "Tariq refuses to give up on his loved ones. Tariq must help Monet save her own family. Monet, finally seeing the whole board, must move quickly to protect her family from Mecca." It looks like Monet's long-held secret about Zeke (Daniel Bellomy) being her biological son is about to come to the surface and all hell will likely break loose when it does.
Furthermore, it appears that Tariq will learn the fate of his sister Yasmine. We're hoping this also means an appearance from Naturi Naughton who portrays his mother, Tasha St. Patrick.