'Power Book II: Ghost': Will Omari Hardwick and Naturi Naughton Return in Season 2?
Power was one of the biggest dramas on TV. The Starz series followed James "Ghost" St. Patrick (Omari Hardwick), a New York kingpin on the verge of going legit. As much as the series was about Ghost, his business dealings and his affair with his childhood sweetheart, FBI attorney Angela Valdez (Lela Loren), Ghost's wife Tasha (Naturi Naughton) was also a major power player on the show.
A ride or die for her husband, Tasha was happy and in love when the series first premiered. She was content with Ghost's role as one of the biggest drug dealers in New York despite the dark side of his job, and she couldn't forsee him doing anything else. In the end, Ghost resented Tasha for putting him in a box, and by the end of the series due to Ghost's cheating and choices, the couple's marriage unraveled.
Power concluded with Tasha and Ghost's teen son, Tariq (Michael Rainey Jr.) killing his father and with Tasha being accused of his murder. Tariq spent the majority of the first season of the Power spinoff Power Book II: Ghost working to get his mother out of jail. Now, despite Ghost's death and Tasha entering witness protection, fans are convinced the former couple will resurface in Season 2 of Power Book II: Ghost.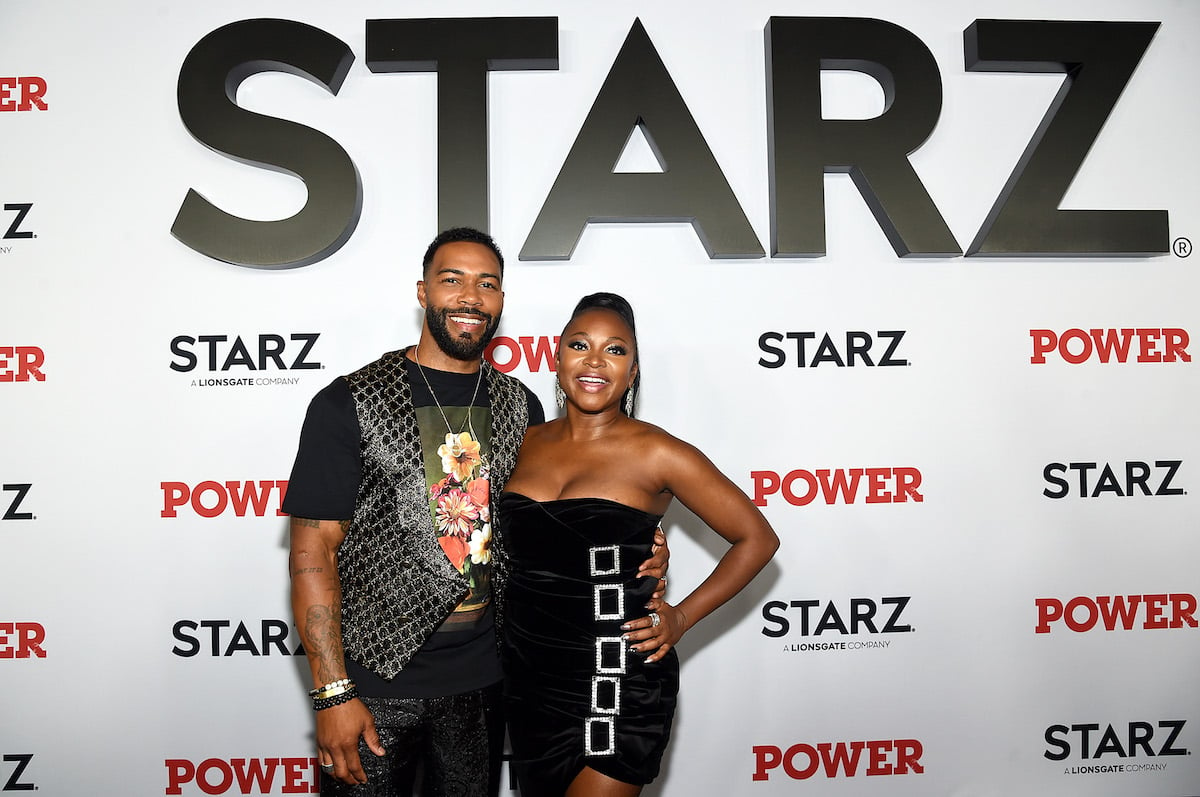 Fans are convinced that Omari Hardwick and Naturi Naughton will appear on 'Power Book II: Ghost' Season 2
For her birthday on May 20, Naughton had a celebration in New York City where she reunited with her TV husband, Hardwick. She captured several photographs of herself and the Army of the Dead star captioning them on Instagram, "GHOSTs never die!" with a wink emoji.
She went on to shout out Hardwick's current project as well as thanking him for dinner. "Last night was the perfect end to my bday weekend! Thank you @omarihardwickofficial for an amazing dinner at @brooklynchophouse [tongue out emoji] "Wherever there's a #Ghost… you'll find a #Tasha #MyForeverTVHubby #Power #myForeverFriend #ForeverFamily #ChangedTheCulture #WeNotDoneYet #MorePowerMovesToCome #BrooklynChopHouse [smile emoji] Oh and Go watch his new movie @armyofthedeadnetflixfilm too!"
Fans, of course, were thrilled by some of Naughton's hashtags, including #WeNotDoneYet #MorePowerMovesToCome, which they believe hint at Ghost and Tasha's return to the Power Universe.
Will Omari Hardwick return to the 'Power' Universe?
Though fans watched Ghost bleed out on the floor of his nightclub Truth in the final season of Power, not everyone is convinced that he's actually dead. During a pivotal scene near the end of Power Book II: Ghost Season 1, Tariq stands at his father's grave, when an ambulance rolls by in the distance. Fans say that the only other time we've seen an ambulance is after Ghost was shot at Truth.
"This ambulance truck itself is referencing the fact that there was an ambulance that left Truth too early after Ghost had been shot," a Youtube video about this theory revealed. "And of all places, where does this happen? At the supposed burial site of James St. Patrick."
However, according to Hardwick's IMDb, he probably won't have time to return to Power. The 47-year-old is currently starring in Army of the Dead and has been slated to star in Netflix's latest blockbuster, The Mothership with Halle Berry.
Will Naturi Naughton return to 'Power Book II: Ghost' as Tasha St. Patrick?
At the end of the first season of Power Book II: Ghost, Tasha enters witness protection. However, neither creator Courtney A. Kemp nor Naughton have said much more about Tasha returning to the Power Universe.
"What I will just preview a little bit is that Tariq has done this thing, he's made a decision to save her [Tasha] life, but he will have no control over where she is or what she's doing," Kemp told Deadline. "So, when we get to the beginning of season two, there's definitely a feeling from Tariq of: 'I would like to know where my mother is.' and I think I'll leave it with that."
What we do know is that Naughton has just booked a massive new show on ABC opposite Eve and Brandy Norwood titled Queens. If she does return to Power Book II: Ghost it will likely be in a limited capacity.