'Power Book II: Ghost': Season 2 Could Center a Shocking Murder Investigation
Power Book II: Ghost picked up right after the events of the original drama series. The spinoff chronicles the life of Tariq St. Patrick (Michael Rainey Jr.), following his father James "Ghost" St. Patrick's (Omari Hardwick) murder and his mother, Tasha St. Patrick's (Naturi Naughton) incarceration.
In order to live up to the terms required for his inheritance and to earn the money for his mother's criminal defense, Tariq links with the criminal-minded Tejada family and begins selling drugs on his university campus. The first season with Power Book II: Ghost ended with Tariq killing his college adviser Jabari Reynolds (Justin Marcel McManus.)
Though a murder investigation into Jabari's death will certainly occur in the upcoming season, another shocking murder investigation might also play out.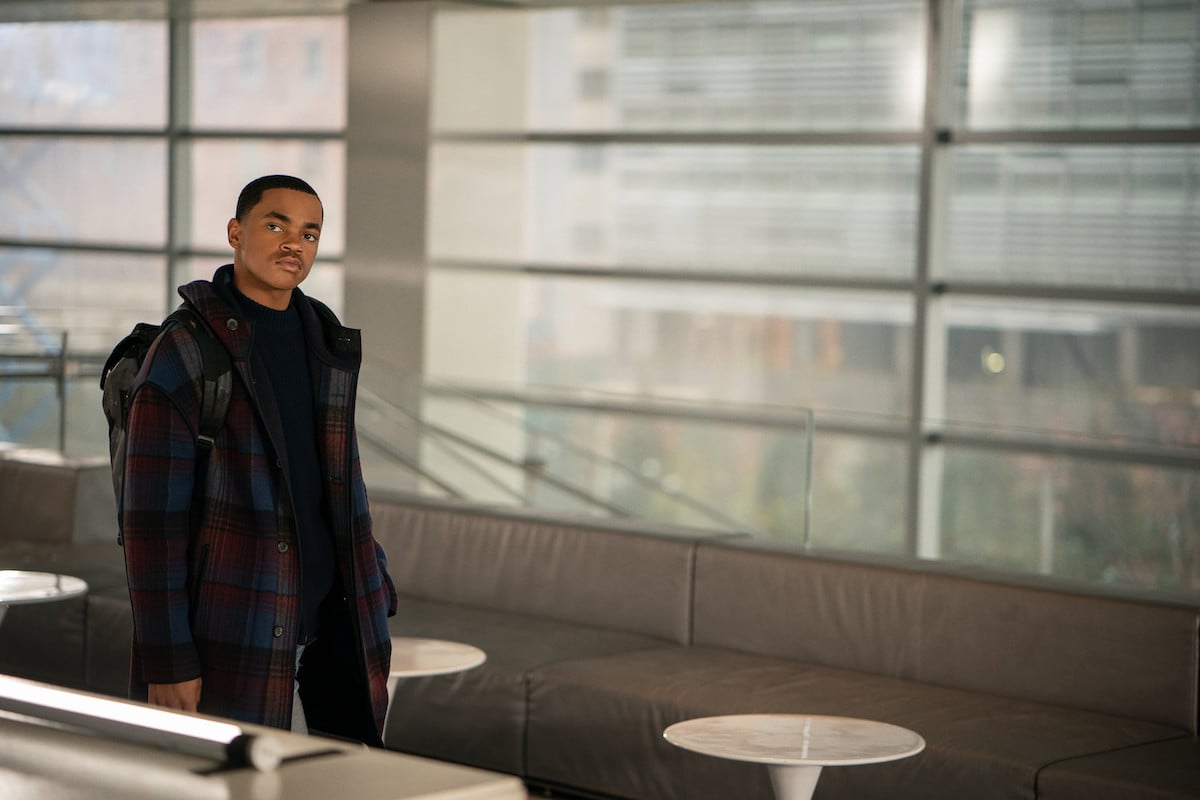 Lahmard Tate will appear in 'Power Book II: Ghost' Season 2
Power actor Lahmard Tate is set to reprise his role as Kamaal Tate in Power Book II: Ghost. If you recall, Kamaal is an NYPD officer who is the brother of dirty councilman Rashad Tate (Larenz Tate), who lost his bid for Governor.
"Kamaal is once again doling out brotherly advice following Rashad's gubernatorial loss and, for once, it seems to take as Kamaal watches his little brother take on a new role serving the people," the Starz press release said. "Until Kamaal's brought in on the investigation at Stansfield and he finds himself with a front-row seat for another one of Rashad's escapades — but this time, Kamaal's own career may be on the line."
Now fans are convinced Kamaal might be at the center of a murder investigation.
Lahmard Tate's character Kamaal Tate could be involved in a murder investigation in 'Power Book II: Ghost' Season 2
In Season 6 of Power, an enraged Rashad put a hit out on Ghost using the father and son hitmen duo, Croop (Cedric the Entertainer) and Carter (Brandon Michael Hall), to get the job done. In the end, Croop ended up dead, and thinking his brother was being robbed, Kamaal kills Carter.
Now, fans are convinced that murder will come back to haunt Kamaal. It could be especially problematic since Kamaal is about to be pulled into Tariq's world to investigate Jabari's murder.
What is the 'Power Book II: Ghost' Season 2 release date?
At present, the second season of Power Book II: Ghost is currently being filmed in New York City. However, Starz has not yet announced a release date for the forthcoming season. We do know that filming was delayed amid quarantine and the coronavirus (COVID-19) pandemic.
"The truth is, COVID 'f-ed' up our first season in terms of how we were going to originally release it," Shane Johnson who plays Cooper Saxe in the Power Universe told Tea with Tia on Instagram Live. "We did five and five, and that was never the design. But because of COVID we got shut down for, like, five or six months."
It is likely that Power Book II: Ghost Season 2 will debut in late 2021.
RELATED: 'Power Book II: Ghost' Starz Just Revealed New Details About Season 2