'Power Book II: Ghost' Season 2 Episode 2 Is the Season's Game-Changer Episode, Says Actor
The premiere of Power Book II: Ghost Season 2 was one chaotic episode from beginning to end. Arriving on Sunday, Nov. 21, the show chronicles the aftermath of the murder of Professor Jabari Reynolds, finding Tariq St. Patrick working to ensure no one finds out about his involvement. The first episode delivered the thrills that fans have come to expect from the Starz series, and apparently, that's only a taste of what's to come.
According to Shane Johnson, who plays Cooper Saxe, it's the second episode of Power Book II: Ghost Season 2 that really kicks things into gear, setting up storylines to come.
[Spoiler alert: This article contains spoilers for Power Book II: Ghost Season 2 Episode 1.]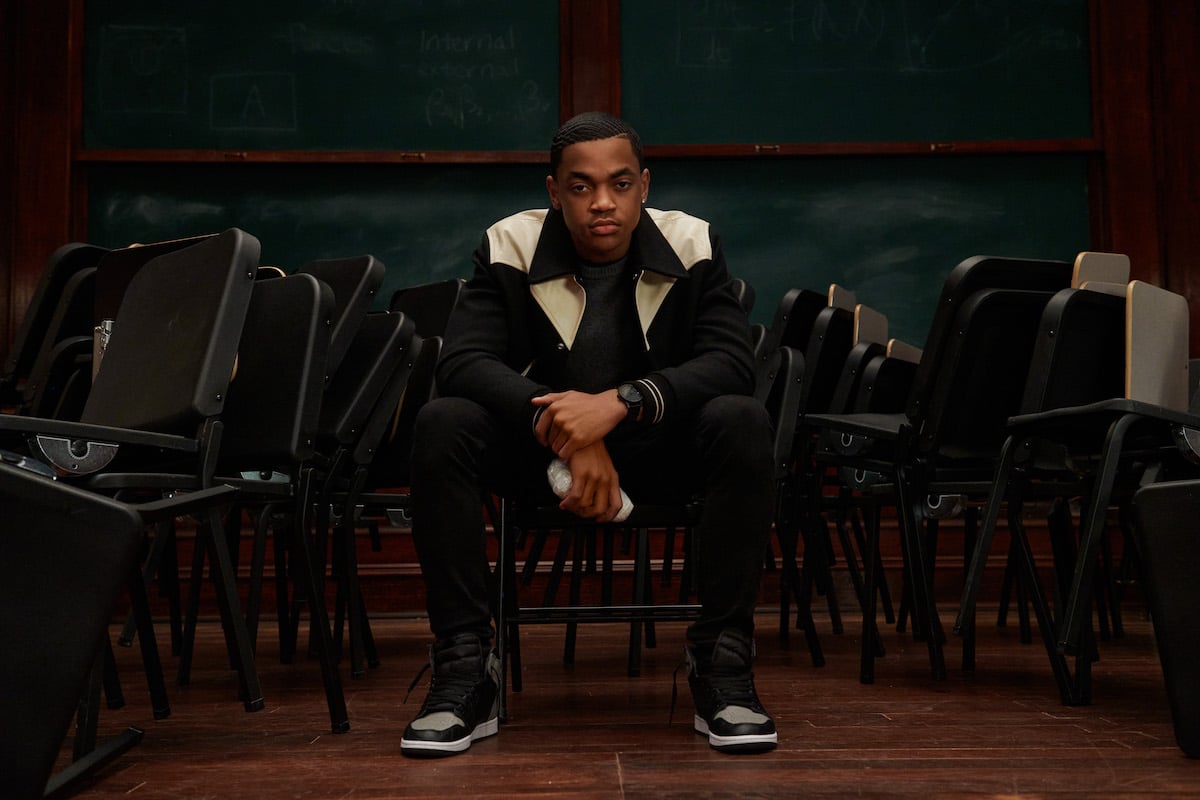 What happened in the first episode of 'Power Book II: Ghost' Season 2
When the second season of Power Book II: Ghost begins, it's only been a few hours since Jabari's death — the result of his attempt to blackmail Tariq for selling drugs on campus. Tariq staged it to make it look like Officer Ramirez killed him, but police find it unlikely that he would have left his weapon at the scene.
Needing to talk to his mom, Tariq reaches out to Davis MacLean for help locating her. He says he'll try, seeing it as an opportunity to line his pockets even more.
Days later, Tariq takes a call from a private number, believing it's Tasha. But really it's a police officer following up on the last phone number Jabari texted. Although he's unable to determine it's Tariq, he tracks the call to Stansfield University, gaining a new lead in the case.
Johnson on the next episode of 'Power Book II: Ghost'
Ahead of the premiere, Johnson did a joint interview with Larenz Tate where the two discussed the upcoming season. When asked to share his favorite episode, Johnson pointed to the second one.
"It's hard for me to separate them all out, but I do know that episode 2 is where a lot of things sort of start to pivot after the setup of episode 1 and I think that's gonna be an episode that really launches us into the rest," he told The Knockturnal, around the 12:00 mark, "and I think people are really going to enjoy that."
He also spoke in general about his character's storyline this season, teasing Saxe will be a "frenemy" to MacLean. "There's a mutual respect between our characters because we know the damage they can do, so it's kind of like keep your friends close and your enemies closer," he added.
The trailer for the next episode is out now
In the trailer for Power Book II: Ghost Season 2 Episode 2, Tariq returns to Davis' office to ask for help with Yaz, who's seemingly been removed from her grandmother's home. "You pay, we play," Davis responds. Tariq needs to start moving weight as soon as possible, but that's complicated with police crawling around on campus. Luckily, Effie Morales is back to help, but we wonder how things might change when Diana Tejada shows up.
Watch Power Book II: Ghost now on Starz.