'Power Book II: Ghost' Season 2 Episode 8 Spoilers
'Power Book II: Ghost' Season 2 has been explosive since the beginning. However, the spoilers for episode 8 prove we're in for a wild ride.
Power Book II: Ghost has been on a roll since season 2 premiered. No longer able to keep his life on the streets separate from his life as a college student, Tariq St. Patrick (Michael Rainey Jr.) has been charged with double murder. Unable to trust anyone, he's pretty much isolated himself. Also, without any drugs coming in from the Tejadas, he's going to have a very difficult time paying Davis McLean (Clifford "Method Man" Smith) to keep him out of prison.
There are still a few episodes of Ghost Season 2 left, but episode 8 is going to be explosive.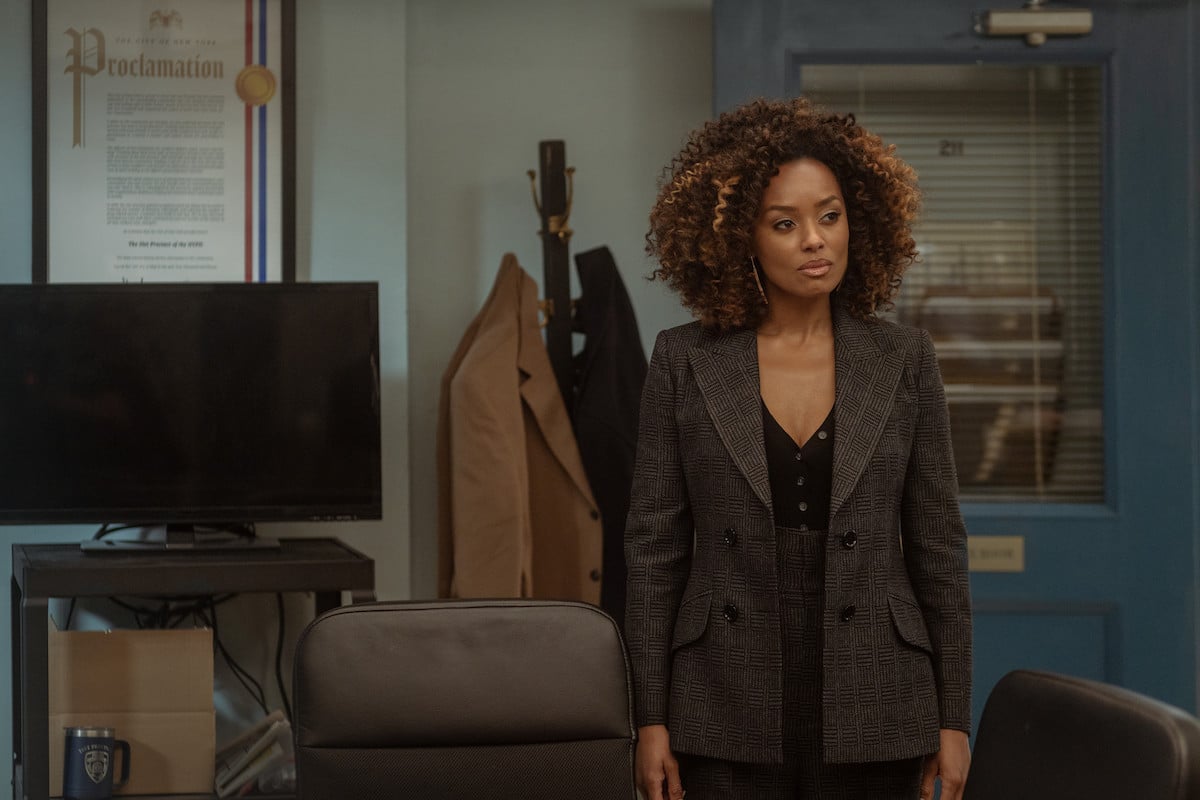 When will 'Power Book II: Ghost' Season 2 Episode 8 premiere?
In the seventh episode of the second season of Ghost, Tariq showed his hand. To keep his sister and grandmother safe, he proved that he was willing to put his freedom on the line. Furthermore, he betrayed Brayden's (Gianni Paolo) trust by telling Rashad Tate (Larenz Tate) about a scandalous photo of Brayden's father and Senator Sweeney. Furthermore, Monet (Mary J. Blige) is having a very hard time keeping her secrets buried.
With the season finale coming soon, so much is at stake. Luckily episode 208 is expected to air on Starz and the Starz app on Jan. 23. The season finale will air on  Feb. 6, 2022, just ahead of the debut of Power Book IV: Force.
Inside spoilers for 'Power Book II: Ghost' Season 2 episode 8
Episode 208 is titled "Drug-Related." The official description of the episode reads, "Davis advises Tariq on the best way to protect himself against Jenny, and Saxe questions what lines Davis crossed in doing so. Carrie realizes her own actions have put her students in harm's way."
During a recent Instagram Live, Power Universe creator Courtney Kemp explained that fans should prepare themselves for an explosive episode. She reminded fans that the eighth episodes of all of her shows are always really intense. This time, she says to expect a really big death and a lot of secrets to be revealed.
We think Zeke (Daniel Bellomy) and the Tejada siblings are going to learn the truth about Monet being Zeke's mother.
Will Tariq kill Lauren?
During the Instagram Live, Kemp also revealed that there will be a really big death in episode 8. Now fans are concerned that Tariq will kill Lauren Baldwin (Paige Hurd) if he finds out she's set to testify against him. As we saw in the preview for the episode, the prosecutor is concerned for the college student's safety. Though we think Tariq and Lauren are done for good, killing her would be way too obvious.
Instead, we think, that Carrie Milgrum (Melanie Linburd) or Mecca (Daniel Sunjata) are more likely to die. After all, Carrie has interfered with Tariq's life in every way imaginable, and we know what happened to Jabari (Justin McManus) when he tried to do the same thing.
Also, now that Mecca has told Zeke that he's his father, he's going to have a major target on his back and we don't think Monet will hesitate to take him out to keep her secrets buried.