'Power Book II: Ghost' Season 2: Fans Already Have Predictions
Fans already have some ideas about what's going down in season 2 of 'Power Book II: Ghost.'
With the finale, the Power Book II: Ghost team laid down what fans consider to be the hottest episode of the season. Tariq let his heart turn cold, Monet made executive decisions, and an old friend came out of the shadows.
There weren't too many loose ends to tie up in the first installment of this show, but fans already foresee a few problems for Tariq and some of the other characters heading into season 2.
[Spoiler Alert: This article contains spoilers for the season finale of Power Book II: Ghost, Season 1]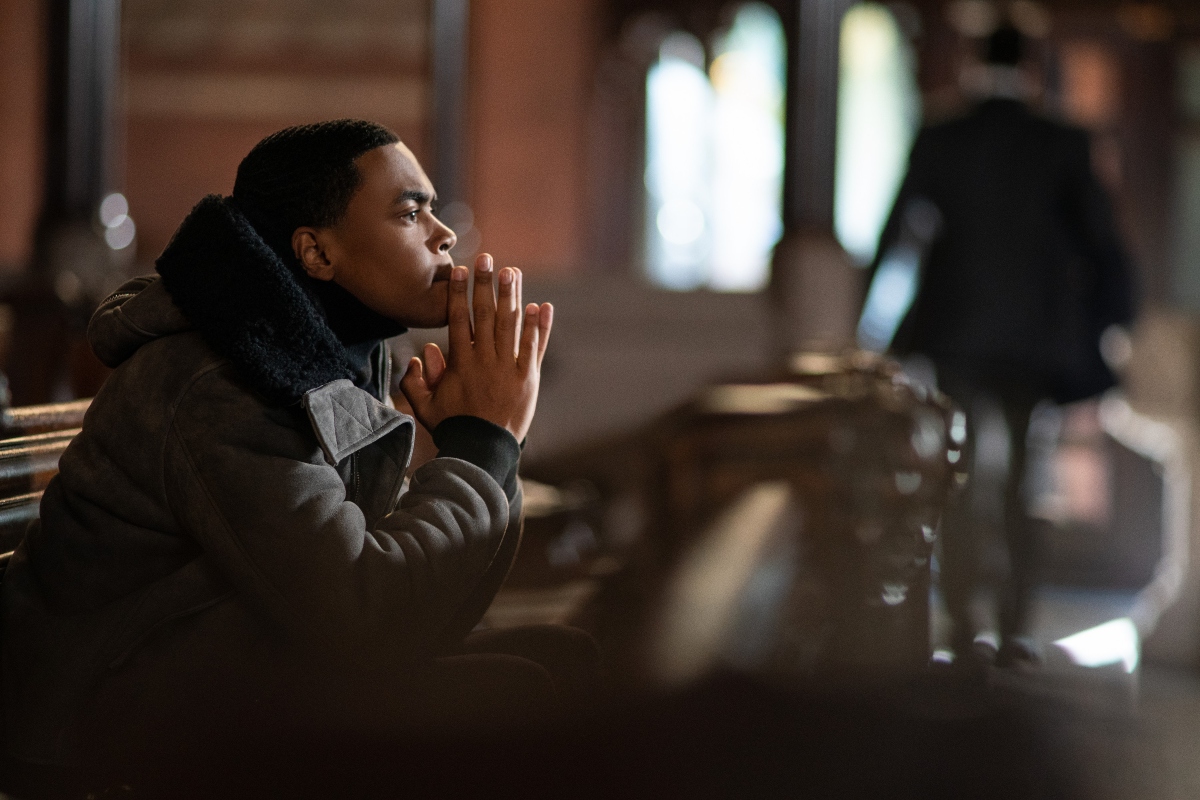 2-Bit reappears to collect
Tariq never did connect with 2-Bit about that $50,000 he owes him. An outstanding debt is enough to keep 2-Bit in the picture and no one knows if he ran into Tommy to talk shop. For all we know, Tommy could've told 2-Bit to keep his eyes and ears open for news about Tasha.
Some fans are still hoping he switches and decides to team up with Tariq, while others theorize that Tariq will try to pin the pool murder on him. If that happens, don't be surprised if he calls Davis MacLean for legal help.
One other 2-Bit theory has Tariq and Cane joining forces to clip him for good.
Zeke will die or lose his place on the team
For months, some fans expected Zeke to wind up dead in season 1, but that would have really shifted the story into chaos. Why?
It's one of the worst situations that could happen for Tariq and the Tejadas. Monet already said the family is counting on him to go pro so they have a fallback plan, and if that doesn't happen, they'll be stuck in the drug game for the unforeseeable future.
With Tariq, it would be another death in his orbit after his sister, father, the guy at the pool, and now Jabari Reynolds. Moving into season 2, many fans believe Zeke may get caught in the crossfire of Monet, Cane, or Tariq's enemies.
That could mean death. But it could also mean a major scandal (like Carrie) that gets him kicked out of school. Many fans don't think Zeke will make it out unscathed in season 2.
Tariq becomes a murder suspect again
Despite Tariq's efforts to pin Jabari's murder on Ramirez, some fans think Laz Alonso's Detective Santana will view him as a suspect. The police will go through the professor's phone records and laptop, and probably piece more clues together after speaking to his literary agent.
One Redditor guessed how it will unravel: "You'd think Jabari's murder will lead to some questions for Tariq/the Tejada family. The detective saw Tariq with Jabari earlier in the day. Tariq messaged Jabari asking for an advance on the money and Jabari emptied his bank account to get the money for Tariq. Jabari had all the information on the Tejada family/the notes he took whilst looking into the GTG Swimming Pool death for the Police."
Carrie also received an email from Jabari and she'll probably assume Zeke and the Tejadas are involved with his death. Whether she snitches on them will be the big question because Monet won't hesitate to put her in the dirt.
Power Book II: Ghost won't return to Starz until later this year with its second season, but fans can prepare for the upcoming release of Power Book III: Raising Kanan.