'Power Book II: Ghost': Season 2 Will Deal With the Aftermath of Jabari's Death
Power Book II: Ghost explores the life of Tariq St. Patrick (Michael Rainey Jr.) in the aftermath of his father, James "Ghost" St. Patrick's death. As Tariq races against time to earn money to free his mother, Tasha St. Patrick (Naturi Naughton), from prison, he must also deal with life as a college student at Stansfield University.
Though the first season explored how Tariq began building a drug empire on his college campus while getting increasingly close to the diabolical crime family the Tejadas and queenpin, Monet Stewart Tejada (Mary J. Blige), things are only going to get more dangerous for him.
Now that Tariq's college adviser, Jabari Reynolds (Justin Marcel McManus) has been killed on campus, there is going to be a massive investigation. It appears that Tariq's two worlds are destined to collide.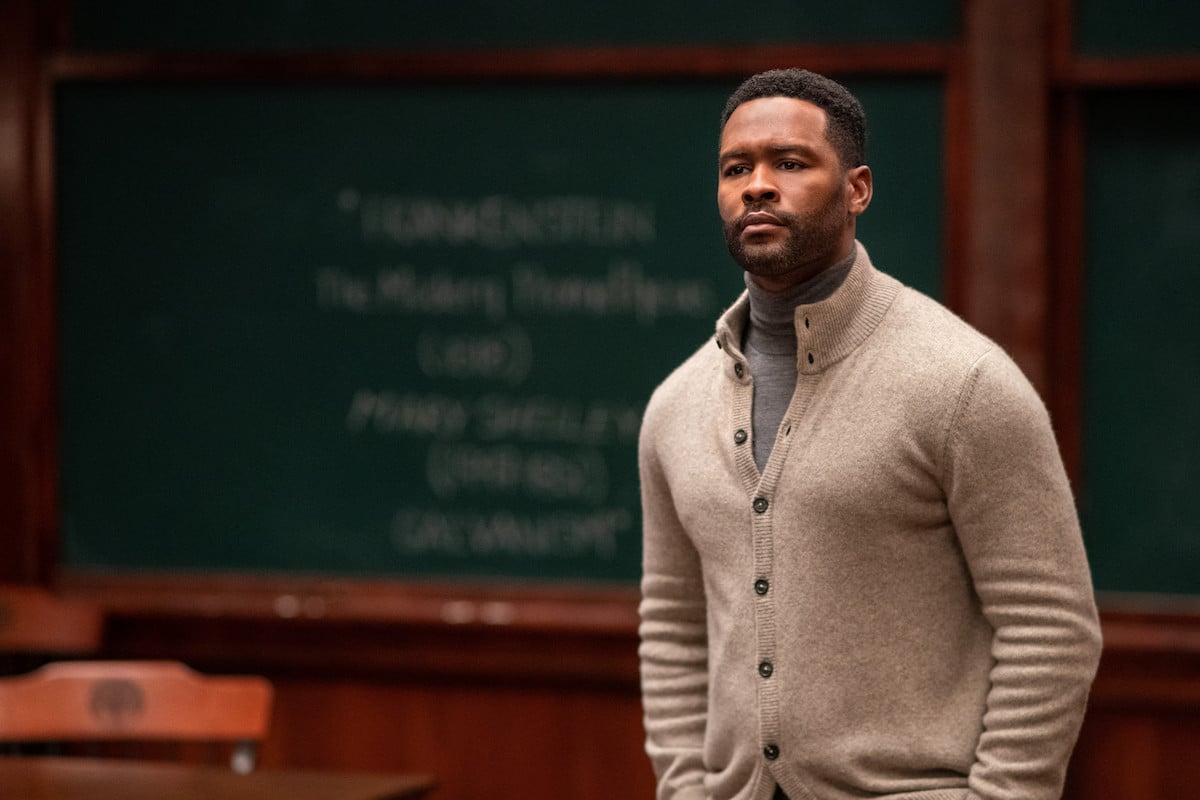 When will 'Power Book II: Ghost' Season 2 be released?
While the second season of Power Book II: Ghost has been filming in New York City since January 2021, Starz has not yet announced a release date for the show. However, we do know that the timeline has shifted due to the coronavirus (COVID-19) pandemic.
"The truth is, COVID 'f-ed' up our first season in terms of how we were going to originally release it," Shane Johnson who plays Cooper Saxe in the Power Universe told Tea with Tia on Instagram Live. "We did five and five, and that was never the design. But because of COVID we got shut down for, like, five or six months."
It appears that Starz hasn't even revealed a release date to the actors. "I feel like our schedule has just completely shifted because of COVID," Johnson explained. "So, I don't know. I don't know."
Until then, fans can return to the Power Universe, when Power Book III: Raising Kanan, a '90s-set prequel to the original series debuts on July 18.
What happened to Jabari in 'Power Book II: Ghost'?
Jabari Reynolds was suspicious and skeptical of Tariq at first, especially due to his former girlfriend, Carrie Milgram's (Melanie Liburd) interest in the young man. Jabari eventually tried to take Tariq under his wing as a father figure. However, Tariq had no interest in Jabari's guidance, especially after discovering that Jabari was prying into his private life.
When Jabari discovers that Tariq has been selling drugs on the Stansfield campus, Tariq and Cane Tejada (Woody McClain) lure him into the woods on the pretense of having a talk. Knowing that Jabari is both a threat to him and to the Tejadas he kills his adviser where he stands.
'Power Book II: Ghost' Season 2 will deal with the aftermath of Jabari's death
For the second season of Power Book II: Ghost, things are going to get increasingly more complicated for Tariq especially now that he has Jabari's blood on his hands. Power creator Courtney A. Kemp has revealed that Jabari's death is going to have a "big response" on campus.
"Where we had begun an encroachment of his drug life into his school life with the incidents that took place in episode 8 with the attempt on his life and the body in the pool, now his whole drug life is crashed into his campus life in a real way," she told Entertainment Weekly. "And Tariq definitely feels like he's walking around as a ticking time bomb. His relationships are going to get more complicated, and while that's all happening he's still got a love life."