Michael Rainey Jr. Discusses Tariq's 'Struggles' in 'Power Book II: Ghost' Season 2
Power Book II: Ghost fans can't wait for season 2 (including us). We're still waiting to hear when the show will return to Starz, but it's been filming for months, which means it shouldn't be too much longer until it's back on TV. While we wait, actor Michael Rainey Jr. gave an interview dropping hints about what's to come for his character, Tariq St. Patrick — and it's a lot.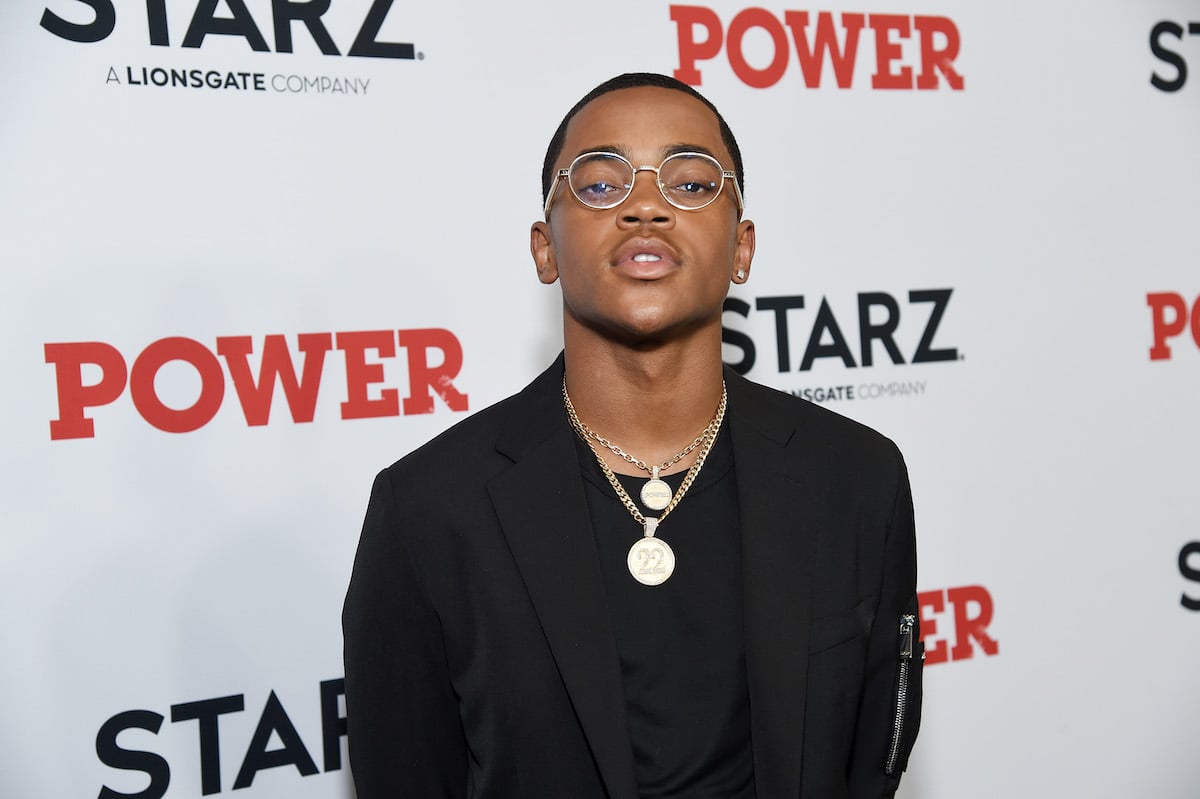 'Power Book II: Ghost' Season 1 ended with a murder
Power Book II: Ghost was last on in January, ending with Tariq pulling the trigger on Professor Jabari Reynolds. Though he'd killed before, that was the first time he'd murdered someone innocent. The moment made fans realize that Tariq is becoming exactly like his father — possibly even worse — despite his best efforts not to be. The episode ends with Tariq owning up to killing Ghost before going off with Monet Tejada.
RELATED: 'Power Book II: Ghost' Actor Drops a Big Hint About Season 2
The next season will find Tariq in a tough spot
Tariq may not have cared for Jabari, but the fact that he had to kill someone innocent will "affect" him.
"It will affect Tariq, because everything Tariq does affects him," Rainey told Entertainment Weekly in a conversation about season 2. "A lot of things that he does, it's more because he has to do it just to survive. It's definitely going to mess with him. Nobody really wants to kill, so he's definitely going to have to learn to live with that."
Not to mention, there's going to be a "big response" to the murder at Stansfield. As creator and showrunner Courtney Kemp previously told Entertainment Weekly, "His whole drug life is crashed into his campus life in a real way. And Tariq definitely feels like he's walking around as a ticking time bomb."
There's also the realization that he's the same as his father, which was something he always tried to avoid. "That was one of his struggles in season 1, accepting the fact that he's like his father," Rainey noted. "Early in season 2, he's still trying to find a way to accept it. He doesn't want to, but it's inevitable — it's in his blood. That's his nature. It's hard for him, but he's coming into reality."
Tariq would usually have his mother to rely on for support with these kinds of issues. But now that she's in witness protection, he essentially has no one. In season 2, Rainey says Tariq will "definitely" be lonely as he tries to "figure it out" on his own.
"He's definitely feeling alone, because he can't trust anybody, especially not the Tejada family," Rainey added. "They're in business with each other, so it's a different type of trust. At the beginning of season two, he's more alone than ever and he's trying to figure it out. He still has his people around him, he just doesn't have anyone that he can put all his trust in."
RELATED: 'Power Book II: Ghost': What Tasha's Future on the Show Will Look Like
So when does 'Power Book II: Ghost' come back on?
As of writing, there's no official release date for Power Book II: Ghost Season 2. It was previously believed that the show would return in 2021, but the actors have stopped sharing updates regarding a possible premiere date. That's not to say it can't come out this year; it's just that it could go either way. Be sure to check back in with Showbiz Cheat Sheet for updates as they become available.