'Power Book II: Ghost': Season 2 Spoilers
Power Book II: Ghost is finally set to return for season 2. The series is set following the events of Power. It follows Tariq St.Patrick (Michael Rainey Jr.) in the aftermath of his father, James "Ghost" St. Patrick's (Omari Hardwick) murder. Tariq is supposed to be fulfilling the terms of his father's will by obtaining a college education. However, he finds himself entangled with the Tejada family and their drug organization. Monet Stewart Tejada (Mary J. Blige), the family's matriarch, is just as vicious and menacing as the people Ghost used to deal with. Soon enough, Tariq finds himself following in his father's footsteps.
At the end of season 1, Tariq stepped fully into the dark side. Here's what we know about season 2.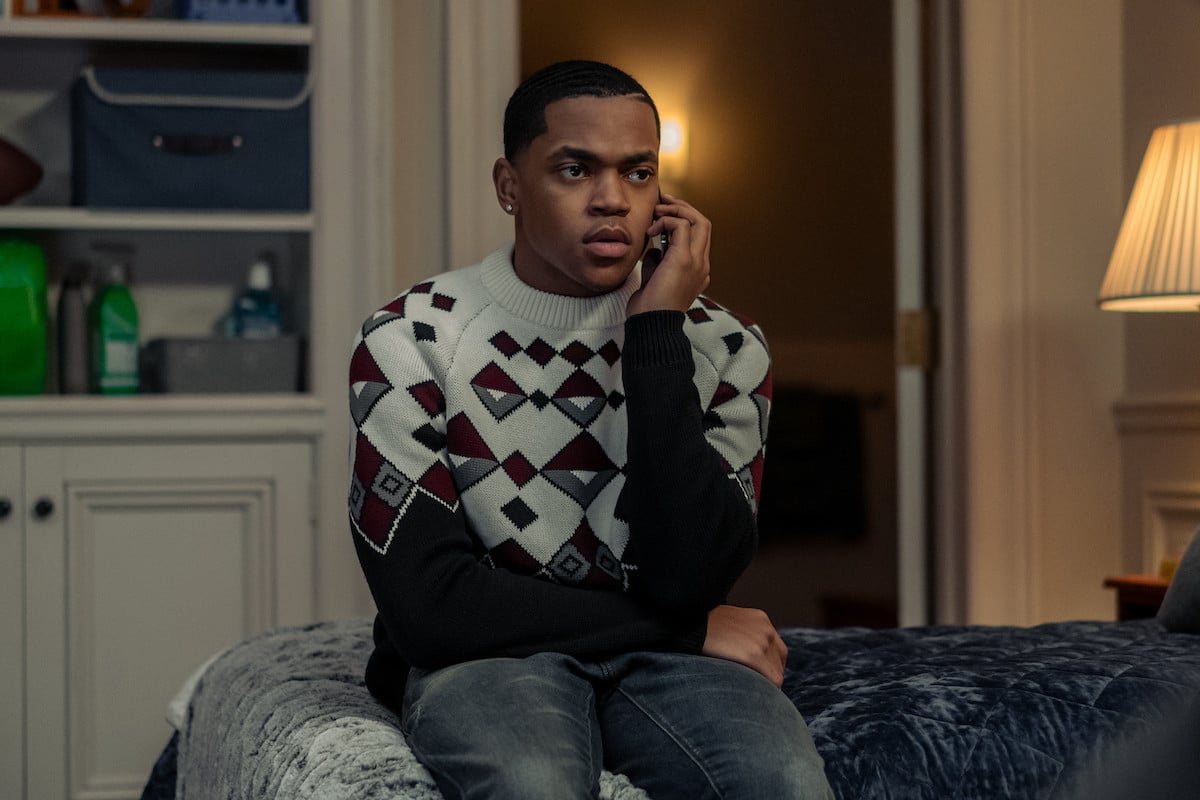 When will 'Power Book II: Ghost' Season 2 premiere on Starz?
The highly anticipated second season of the Starz drama series, Power Book II: Ghost will debut on Nov. 21. Though Tariq has been trying to keep his life at Stansfield University separate from his life as a drug dealer and work with the Tejada family, this season, things are about to implode. 
 "In the second season, Tariq's journey with the Tejada family will get even more complicated — and more dangerous — as he begins to understand the man he's going to become," Power Universe creator Courtney Kemp told TVLine.
Though Ghost centers on Tariq, other characters are also stepping into the spotlight this season.
Here are some 'Power Book II: Ghost' Season 2 spoilers
With the police watching Stansfield closely following the murder of Tariq's professor, Jabari Reynolds (Justin Marcel McManus), it appears that the young gangster will have to seek help in some unlikely places. 
"He turns to those wielding power and influence: Davis MacLean and his new partner, Cooper Saxe, as well as Rashad Tate," the Starz press release reads via TV Line. "All of these options come with a steep price."
New characters will also be joining the series this season. Actor Frank Whaley has been cast as Lucas in an undisclosed role. Daniel Sunjata has been cast as Mecca, the Tejada's dangerous and manipulative new supplier. Meanwhile, One Chicago alum Jeff Hephner has joined the cast as NYPD Detective Kevin Whitman who is investigating Jabari's death. 
Monet will also be going through it this season. "With two murders involving Stansfield, Monet Tejada has to question if Tariq is what's best for her family as she seeks to protect her nephew's professional basketball prospects at all costs," the official season description reads. "Her kids, Dru and Diana, question her moves as she grows more distracted, especially when Monet goes as far as trusting Cane again despite his actions against the family. In doing so, Monet finds herself in bed with Mecca, a man who wants to show her a whole new world, potentially at the cost of destroying her old one, forcing Monet to lean on Tariq, who must decide what he really wants and what he's going to sacrifice to get it."
'Power Book II: Ghost' could crossover with 'Power Book IV: Force'
In addition to everything happening within Tariq's world, the series could crossover with Power Book IV: Force. The Tommy Egan-centered series is set to debut on Feb. 6, 2022.
"I can't tell you [if Tariq will seek out Tommy], but you know he's definitely going to need uncle Tommy's help at a point," Joseph Sikora who portrays Tommy said via Express. Since Ghost and Force are set in the same time period, this doesn't seem too far-fetched, especially since Tommy appeared in the season one finale of the show."