'Power Book II: Ghost': Season 2 Will Bring a Major Change for Tariq at School
Seven years after Courtney A. Kemp and 50 Cent introduced the world to Power, the beloved series only continues to expand. Though the original series ended with Tariq (Michael Rainey Jr.) killing his father, James "Ghost" St. Patrick (Omari Hardwick), the drama is only just getting started.
The first spinoff series, Power Book II: Ghost, chronicles Tariq's life as a college student and undercover drug kingpin. In Season 1 he desperately tries to get his mother out of prison for a crime she did not commit while earning money with the Tejada family and its cutthroat matriarch Monet Stewart Tejada (Mary J. Blige).
Now that Tasha (Naturi Naughton) has been released and Tariq is in deep with the Tejadas, we expect to see a lot more bloodshed when Season 2 debuts. Kemp has already hinted at a major change in Tariq's school.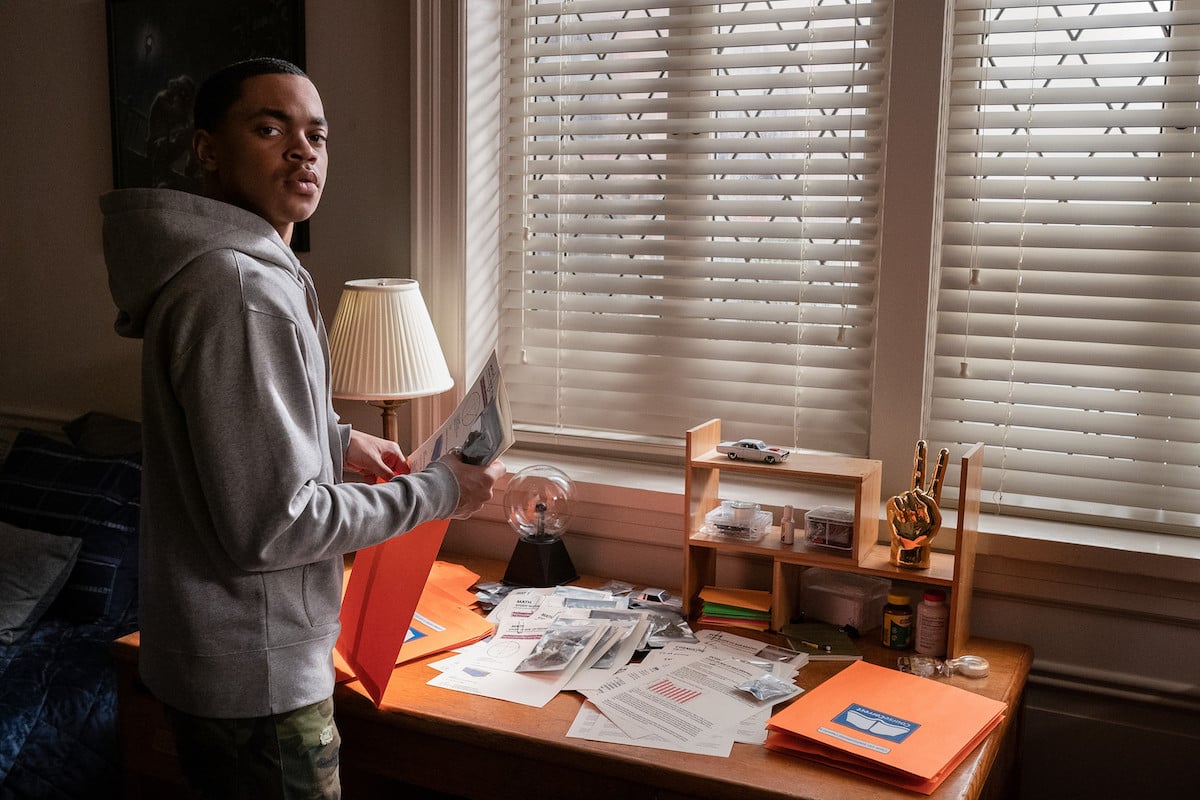 'Power Book II: Ghost': Season 2 will premiere in 2021
Starz has already ordered a second season of Power Book II: Ghost and filming for Season 2 is already underway in New York City. "In the second season, Tariq's journey with the Tejada family will get even more complicated — and more dangerous — as he begins to understand the man he's going to become," Kemp told TVLine.
With Tasha out of harm's way and in witness protection, fans are convinced that Tariq will truly step into his father's footsteps as he begins to build his own empire. However, some other fans aren't so convinced that Ghost is dead.
A theory continues to swirl that Ghost faked his own death. During a pivitol scene in Season 1 of Power Book II: Ghost, some eagle-eyed fans are convinced they saw a glimpse of the late kingpin in a graveyard. However, only time will tell.
Daniel Sunjata will portray the villainous Mecca in Power Book II: Ghost Season 2
For now, we do know that Tariq will be up against a new villain in Season 2 of Power Book II: Ghost. Daniel Sunjata has been cast as Mecca.
"He is calculated, manipulative, and dangerous," Deadline reports. "Mecca conveniently reemerges in New York at the exact moment the Tejadas need to fill the void of a new product supplier. But when his mysterious past starts to become exposed, it reveals the drug business might not be his only end game with this family."
In addition to Mecca, we also know that Monet's eldest son Cane (Woody McClain) also has it out for Tariq and we're certain he will be seeking vengeance in Season 2.
Tariq will deal with a ton of change at school in Season 2
Tariq already has a ton to deal with on the streets, but things will also become increasingly more complicated in school.
"Well, one thing I think I can say [in] season two, Tariq's class, the Canonical Studies class, moves into an ethics unit," Kemp told Deadline via Express. "So, next year, we will be exploring ethics, and I will leave it at that."
During Season 1, each episode focused on one of the great pieces of literature Tariq was reading for class. Season 2 will take a different approach.
Kemp added, "We may or may not be titling them in that way. I think it might be more about an ethical dilemma. For example, you know, is there such a thing as real greater good, right? Is there a greater good?"