'Power Book II: Ghost' Season 3: Plot Details and Everything Else We Know So Far
Power Book II: Ghost will officially be back for another season on Starz. The drama series created by Courtney Kemp and starring Michael Rainey Jr. focuses on a teenager who begins selling drugs to support his family, bringing more drama into his life than he expected. Mary J. Blige, Method Man, Larenz Tate, Woody McClain, Gianni Paolo, Paige Hurd, LaToya Tonodeo, Alix Lapri, and Lovell Adams-Gray all round out the cast, among others.
The show just completed its second season in February, but already, the next one is in the works. Here, find everything we know so far about Power Book II: Ghost Season 3 — from the cast to the plot details.
[Warning: This article contains spoilers for the Power Book II: Ghost Season 2 finale.]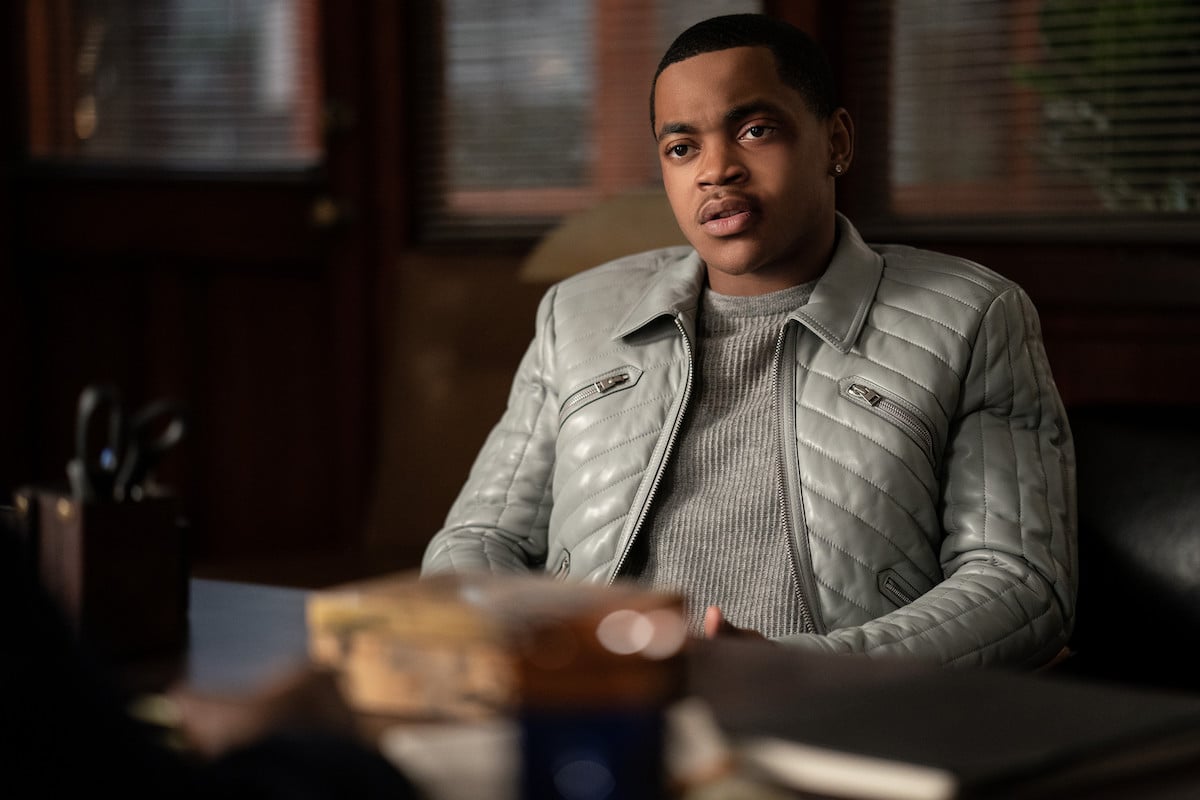 Expect 'a series of earthquakes and aftershocks' next, says Kemp
Kemp opened up about the latest events on the show in an interview with Entertainment Weekly. She also shared the plans for the upcoming season, saying what happened to Lauren Baldwin would have a "seismic effect" on Tariq St. Patrick's relationship with Brayden Weston and Effie Morales moving forward.
"For next season, what I would tease is that there will be fault lines drawn between Tariq and his friends, for various reasons," Kemp said. "And then those will affect some fault lines that will be drawn within the Tejada family. There will be a series of earthquakes, and then a series of aftershocks that will shake the foundation and remake the series in a really sort of impactful way. That's season 3."
She also noted that there would be an investigation into Tariq St. Patrick due to Mecca's murder, led by detective Blanca Rodriguez after she recognized him in security camera footage.
"She is definitely going to try to get Tariq," Kemp continued. " … The audience is going to have very strong opinions about what Blanca decides to do in season 3 and how she plans to attack Tariq. The other thing that I like — and this is just my own preference — is that, yes, Tariq is present, technically, and is part of the cover-up of the murder of Mecca, but he's not guilty of that murder. He didn't do it."
At the same time, Monet Tejada will have to deal with the consequences of her involvement with Mecca, namely Zeke Cross' death. "She's going to be a very different person next year," Kemp told TVLine of Monet. "Next season, the version of her that was trying to hold onto control in her world, that's gone now. That's over."
New actors have joined the cast of 'Power Book II: Ghost' Season 3
Based on the latest episodes, it seems that most of the actors will be back for season 3.
This includes Rainey (Tariq), Blige (Monet), Method Man (Davis MacLean), Lapri (Effie), Paolo (Brayden), McClain (Cane Tejada), Tonodeo (Diana Tejada), Adams-Gray (Dru Tejada), Berto Colon (Lorenzo Tejada), Tate (Rashad Tate), Shane Johnson (Cooper Saxe), Paton Ashbrook (Jenny Sullivan), and Monique Curnen (Blanca). Other actors such as Redman (Theo Rollins) and Light Skin Keisha (BruShandria Carmichael) are also likely to appear.
New actors include Keesha Sharp as Professor Harper Bonet, David Walton as "adventure-seeking" Wall Street executive Lucas Weston, and Moriah Brown as younger Wall Street executive Kiki Travis, per Deadline.
When does 'Power Book II: Ghost' come back on?
The cast appeared to begin filming the new season in January, according to comments that Kemp made on Instagram Live the same month. While no release date for Power Book II: Ghost Season 3 has been announced, a 2022 return seems likely. Especially considering the latest season premiered within the same year as the previous one. We'll keep you posted with any updates as they become available.