'Power Book II: Ghost' Season 3 Will Premiere the Same Day as the 'BMF' Season 2 Finale
Fans are eager for the return of Starz's highly-rated series,  Power Book II: Ghost. The series follows Tariq St. Patrick (Michael Rainey Jr.), who, in the aftermath of his father's death, is trying to make a name for himself by building his drug business with his best friend, Brayden Weston (Gianni Paolo). Though the Ghost Season 3 premiere is still weeks away, fans are also indulging in another Starz series BMF.
BMF follows the real-life story of Demetrius "Big Meech" Flenory (Demetrius "Lil Meech" Flenory Jr.) and Terry "Southwest Tee" Flenory (Da'Vinchi), brothers from Detroit who built one of the biggest drug organizations in the country. Fans will be thrilled to know that Ghost Season 3 will premiere the same day as the BMF Season 2 finale.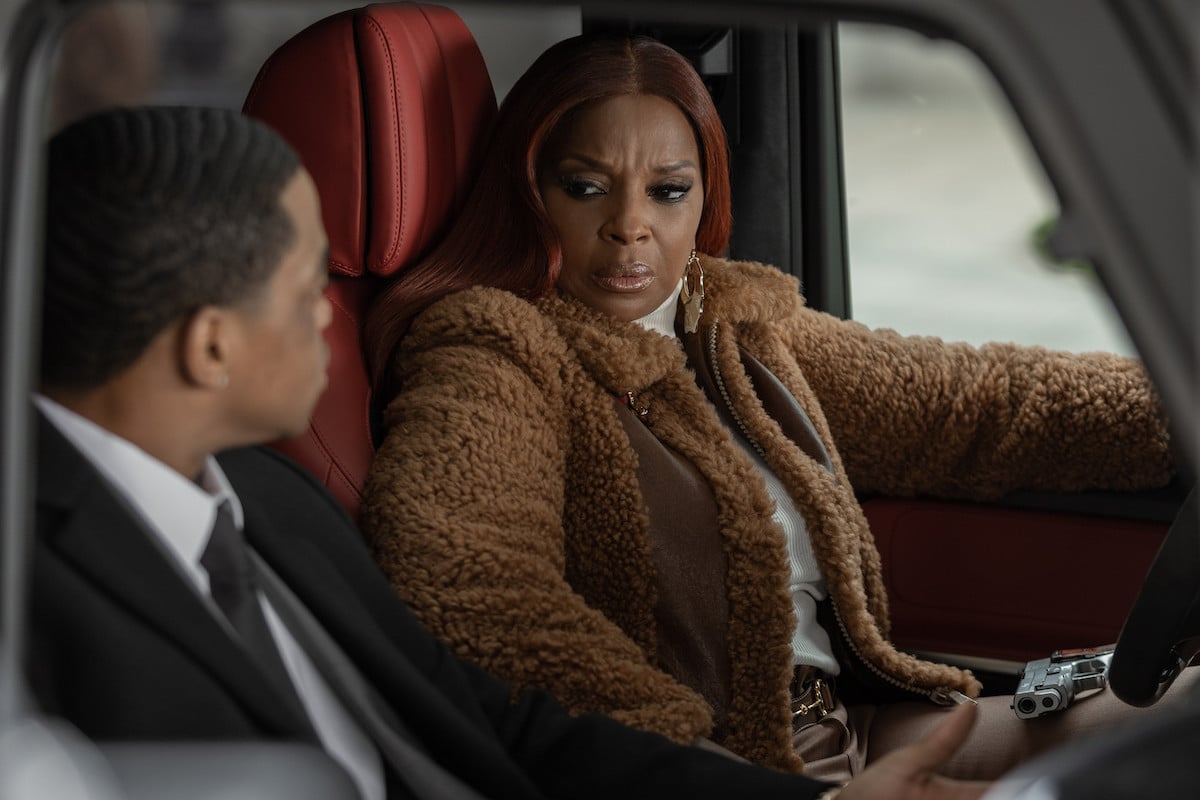 'Power Book II: Ghost' Season 3 will be dark and gritty
Though fans have been eagerly tuning into BMF, they are also anticipating the third season of Ghost. As fans know, Tariq has been desperate to get out of the drug game. However, the events of season 2 have forced him to remain in cahoots with the Tejadas.
"The emergence of a ruthless new connect interrupts Tariq's plans to reunite with Tasha and Yaz and puts him, Brayden, and Effie back into business with the Tejadas as they're challenged to move more weight than ever before," the official Starz release for season 3 reads.
'Ghost' Season 3 will premiere the same day as the 'BMF' Season 2 finale
The third season of Ghost is slated to debut on March 17, the same day as the BMF Season 2 finale. With the second season of BMF already underway, fans anticipate no breaks in the Power Universe until the fall. Though BMF is in no way connected to the Power spinoffs, the series both fall under executive producer Curtis "50 Cent" Jackson's projects.
Fans are already anticipating how BMF Season 2 will end, especially since fans who know the series well have realized the divide between Meech and Terry is only getting wider.
"I'm excited for everyone to see how the Flenory family gets challenged in a new way," Christine Horn, who plays Mabel Jones, told Variety. "They're dealing with so much, of course, with their sons creating this big drug ring. But there are some other things that really tap into the heart of the family dynamic and how, just like anybody else's family, we get challenged. It's bringing a lot of drama, a lot of sizzle. A lot of secrets will be revealed in the coming episodes."
Fans are convinced 'Ghost' will be connected to 'Power Book IV: Force' Season 2
With a premiere date slated for March, fans have questioned the late premiere date for Ghost Season 3 since it was announced. However, other fans think Starz has a sneaky plan. Since filming for the show wrapped back in Aug. 2022, some fans are convinced that the third season of Ghost will be directly connected and crossover for the second season of the Tommy Egan Power spinoff, Power Book IV: Force.
During an episode of The Crew Has It, Rainey, Paolo, and Joseph Sikora chatted about the forthcoming seasons of their shows. In doing so, they hinted heavily at a possible crossover.
Though no true details were given, only time will tell.