'Power Book II: Ghost' Season 3 to Show 'Darker' Side of Brayden, Says Gianni Paolo
Gianni Paolo shared details about the next season of Starz's Power Book II: Ghost and teased big changes for his character, Brayden Weston. Brayden has always been the comic relief of the series, the excited and naive sidekick to Tariq St. Patrick. But Paolo teased a "darker" turn for him in Power Book II: Ghost Season 3.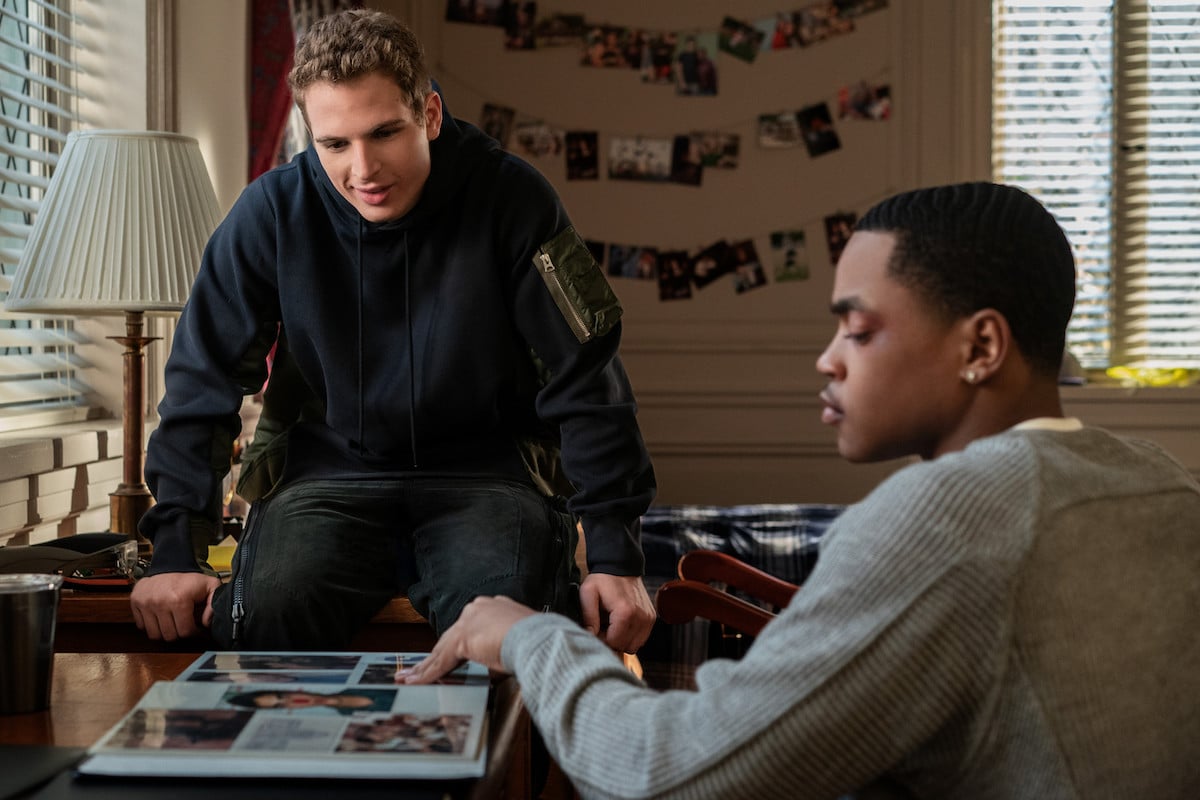 Where 'Power Book II: Ghost' left Brayden
The latest season chronicled Tariq's (Michael Rainey Jr.) legal woes after he was arrested for the murders of Jabari Reynolds (Justin McManus) and Danilo Ramirez (Shalim Ortiz). He ultimately beat the charges with an assist from Brayden, but Brayden's father pulled him out of school as a result. He was last seen leaving Stansfield University with his bags in tow.
It's unclear whether he'll ever rejoin the school, but show creator Courtney Kemp confirmed he'll be back next season. He and Tariq still have some unfinished business about what happened to Lauren Baldwin (Paige Hurd), after all.
"Tariq is unaware entirely that Brayden, who he now trusts probably more than anybody else, and Effie helped conspire behind his back to harm Lauren. So, a lot of secrets will be revealed in Season 3 and relationships will be ruptured and shifted forever," she told Deadline.
RELATED: 'Power Book II: Ghost': All the Major Character Deaths So Far
'It's even way better than season 2'
Paolo continued to hype the upcoming season in an interview with This Is 50.
"Just wait for it," he said around the 23:00 mark, when asked for details. "Brayden is just getting darker and darker and deeper into the game. I think season 3 is Brayden's coming-out party for who he really is. You're gonna see. I'm telling you."
"And we're getting these scripts, and I'm like, OK season 1 was great. Season 2 was like holy f***. You saw it on Twitter, how insane everyone went. I'm getting these scripts for episodes one, two, and three and I'm like, the bar is just being set higher and higher," he added. "I'm reading it [thinking], people are gonna go nuts for this. It's even way better than season 2, and I'm like, this is crazy. So I'm excited for everyone to see this."
Brayden has already been getting his hands dirty, helping Tariq set up CourseCorrect and engaging in petty crimes with Cane Tejada. It'll be interesting to see what he does next now that he's been ousted from school.
The next season of 'Power Book II: Ghost' is now in the works
Luckily, Power Book II: Ghost Season 3 is already underway, with production kicking off in January. While Starz has not shared a release date, it is believed that the show will return in 2022.
In the meantime, there's more Power content to watch, including Power Book III: Raising Kanan and Power Book IV: Force. Find the shows now on Starz.
RELATED: 'Power' Star Omari Hardwick Compares His Alternate Ending Idea to 'Romeo and Juliet': 'Romeo and Julio'