'Power Book II: Ghost' Star Mary J. Blige Teases Season 2 Drama: 'Monet Is Going Off'
Mary J. Blige stars on 'Power Book II: Ghost' as drug runner Monet Tejada. Confident, headstrong, and famously hot-tempered, she's not one to mess with. But to let Blige tell it, viewers haven't seen anything yet.
Monet Tejada is one of the most compelling characters in the Power universe. Introduced in Power Book II: Ghost as the wife of imprisoned crime boss Lorenzo Tejada, Monet acts as a foil to rising drug dealer and series protagonist Tariq St Patrick. She's headstrong and hot-tempered, especially when it comes to her kids Dru, Diana, and Cane. But, according to actor Mary J. Blige, viewers haven't seen anything yet.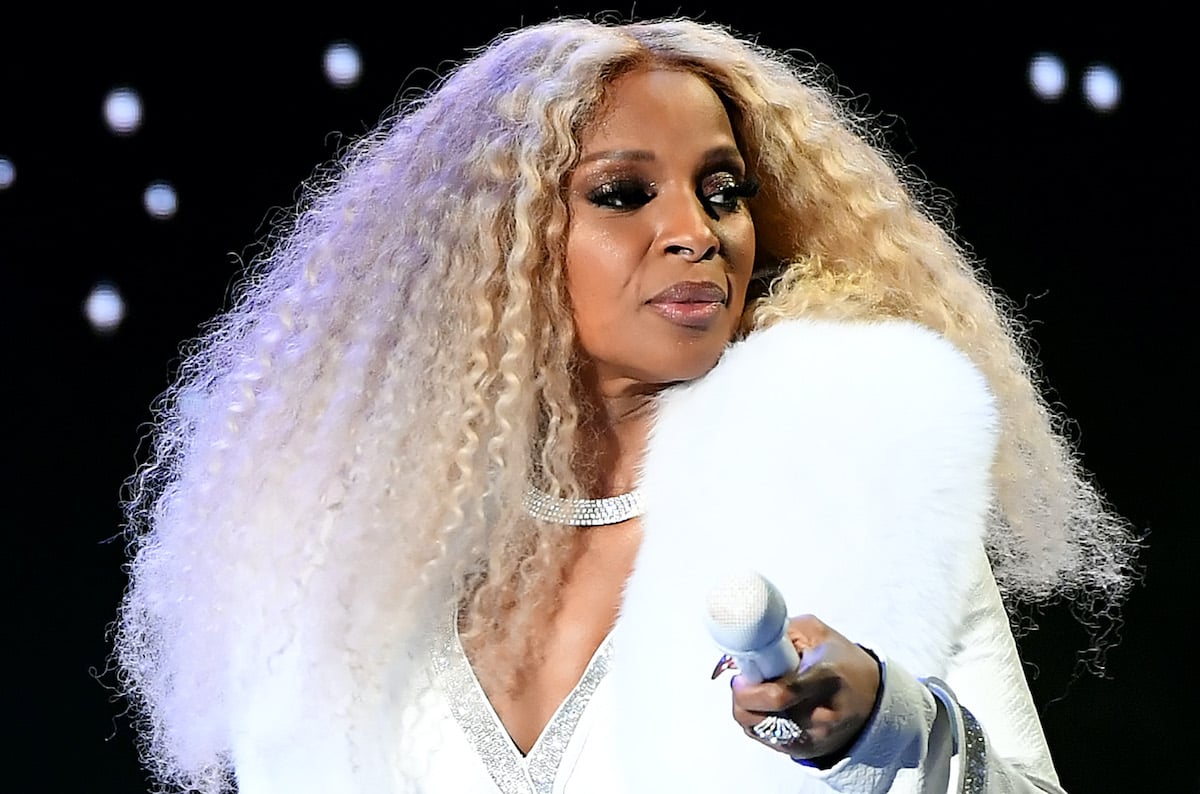 Mary J. Blige teases big drama in the second season of 'Power Book II: Ghost'
Blige was on The Angie Martinez Show when she was asked about her experiences playing Monet Tejada on Ghost.
"I was nervous, you know, my first time out on Power acting," she admitted. "But I knew the character so well, so I was like … 'Wow, I'm just gonna go out there and do it.' And when I saw the response to the first season, I was like, 'Wow, OK. I really know how to do this.' So now it's just giving me confidence for the second season where Monet is just going off."
Prodded for more information, Blige emphasized her previous comment on Monet. "She's a real-life monster [in season 2]," she added.
Tariq's relationship with Monet will become 'more complicated' in season 2
Monet became a mother-like figure to Tariq in season 1 following Tasha St. Patrick's drama with the police. But that's not necessarily a good thing. As Power creator and showrunner Courtney Kemp explained in a statement shared with Digital Spy, in season 2, his relationship with the Tejadas becomes "even more complicated — and more dangerous — as he begins to understand the man he's going to become."
Another struggle for Tariq is the aftermath of the murder of Professor Jabari Reynolds, whom he killed in the season 1 finale.
"There's going to be a big response to that on campus," Kemp added to Entertainment Weekly. "Where we had begun an encroachment of his drug life into his school life with the incidents that took place in episode 8 with the attempt on his life and the body in the pool, now his whole drug life is crashed into his campus life in a real way. And Tariq definitely feels like he's walking around as a ticking time bomb. His relationships are going to get more complicated, and while that's all happening he's still got a love life."
When does 'Power Book II: Ghost' come back on?
Power Book II: Ghost Season 2 entered production earlier in 2021, with a rumored release date of late 2021. But nothing has been confirmed so far.
For more news on the second season of Power Book II: Ghost, be sure to check back with Showbiz Cheat Sheet.